SAN DIEGO — Inside the park home run!
The San Diego Padres have teamed with Callaway to turn Petco Park into a 1,002-yard, nine-hole par-3 course Thursday through Sunday. After getting an exclusive first look late Tuesday, I'm pretty sure the 1,500 or so golfers with tee times are in for the experience of a lifetime.
It's not just that they get to hit tee shots onto the 2016 All-Star game field dotted with bunkers, trees and colored target greens. Or that they get to hang out in one of baseball's best stadiums with their buddies for $50 that includes a hat, parking and the chance to test Callaway wedges (luxury package buyers paying $200 get a Padres-logoed wedge).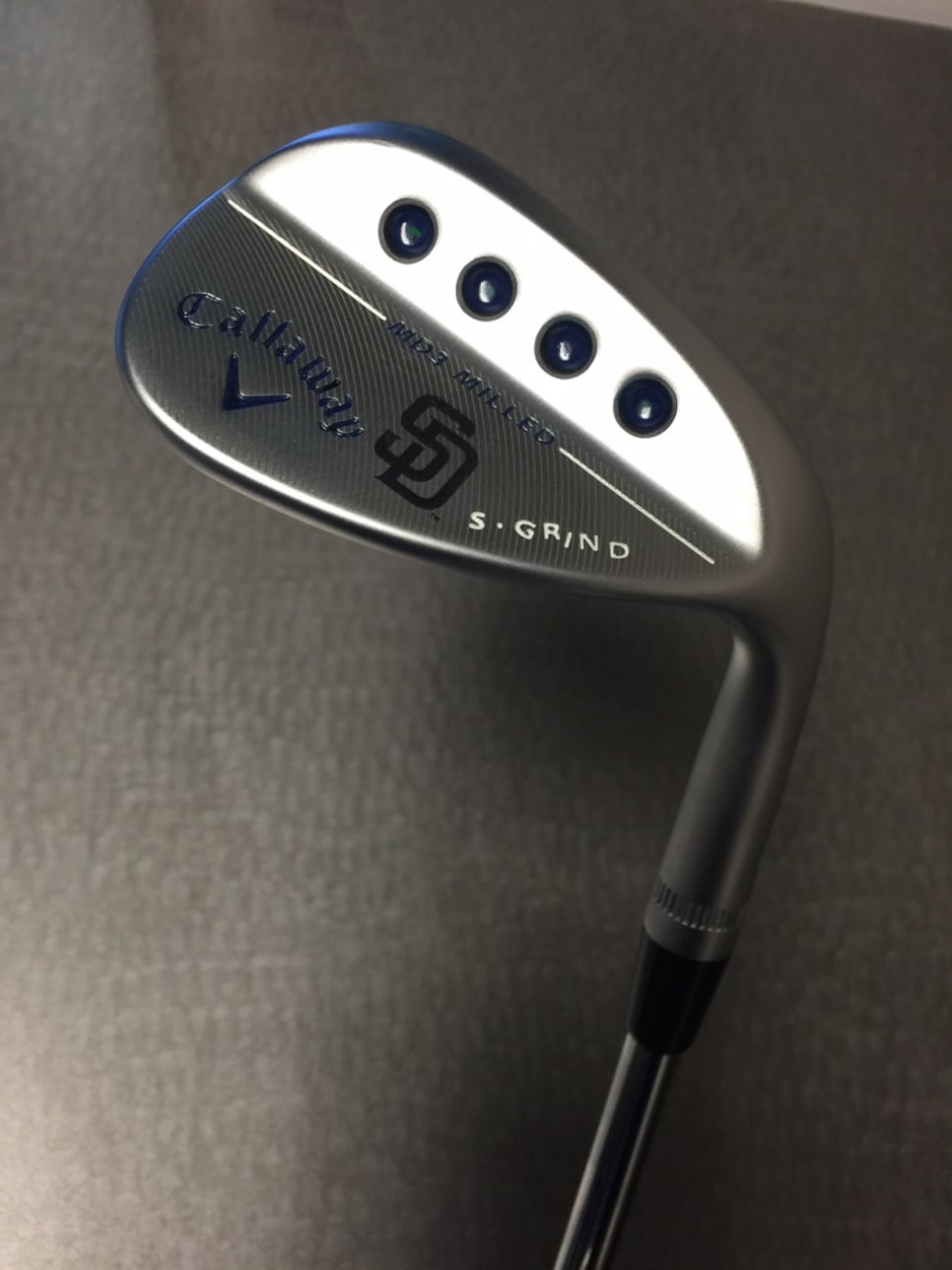 Instead, it's the entire Petco experience that will have golfers swooning and other Major League teams wanting to copy the experiment. Besides getting to hit drop-wedge shots from exotic locales through the stadium to the field, they're taking golfers into the guts of their favorite team's ball park for an off-season fun day.
The paying customers will be greeted in the VIP lounge area behind home plate where, once their tee time arrives, they'll be allowed to warm up in the Padres indoor batting cages. From there they walk through the team locker room, then down the tunnel toward the Padre dugout where The Links At Petco Park opens with a tee shot from home plate surrounded by a protective tent. Just stepping into the batters box is a dream come true for any baseball fan, but getting to hit a 110-yard shot toward the center field fence? It's a rush every golfer lounging through a mid-summer game has dreamed about.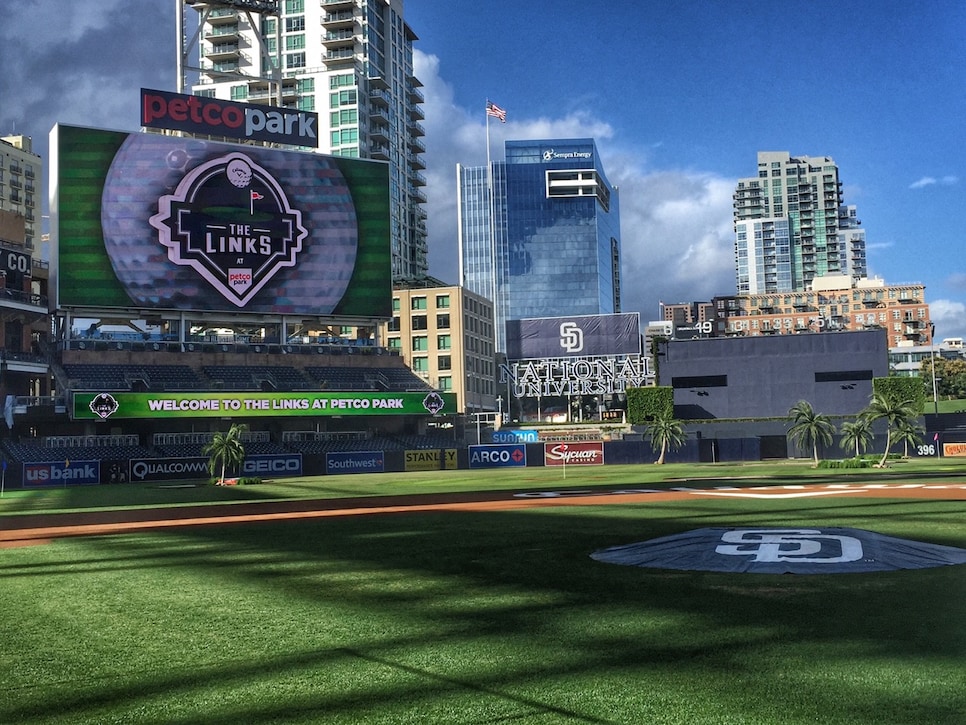 The original plan called for 144 golfers over four days but due to a quick sellout and long wait lists, more than 1,500 will be accommodated over five days. The dreamers, it seems, are lining up for the chance.