The Loop
Texas, ETSU breathing easier
Defining just what a "big" win is in college golf can be difficult at times. (Some insist the only big win is the one that comes at the NCAA Championship.) Still, the six-stroke victory that Texas pulled out over Oklahoma State at the 42nd Morris Williams Intercollegiate this afternoon was arguably the biggest win of any men's team this spring. After a dismal 14th-place showing (out of 15 squads) at the U.S. Collegiate two weeks ago, the Longhorns had a 67-75-3 overall record, putting them in jeopardy of missing the NCAA postseason because they didn't comply with "the .500 rule."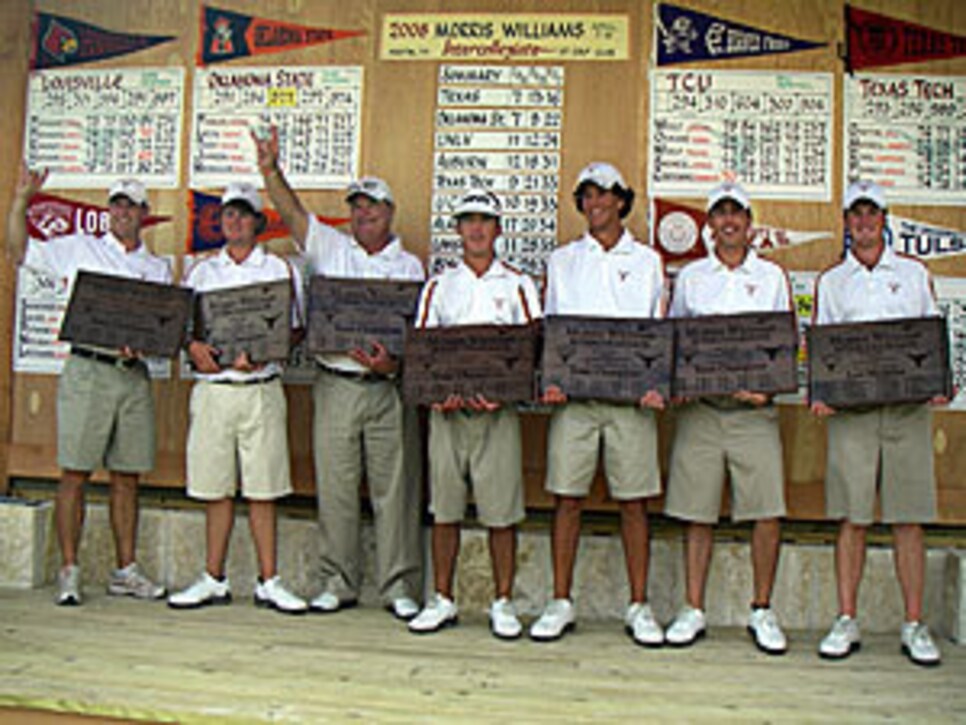 With a 16-over 868 score at the University of Texas GC in Austin (Yeah, playing at home sure was nice! Why do you think coach John Fields, third from left, has such a big grin in the accompanying photo), the Longhorns racked up 14 Ws to bump their record to 81-75-3.
So it is that as long as UT finishes no worse than ninth in the Big 12 Conference Championship, it is guaranteed to have the .500 or better record needed to get an at-large bid to regionals.