The Loop
Testing times for Arron Oberholser in the Web.com Tour Finals
Arron Oberholser was just back in his hotel room in Fort Wayne, Ind., watching Texas A&M's Johnny Manziel throw touchdown passes Saturday afternoon, when his phone rang.
"What's it like being a tour player again?" was the question.
"In all honesty, it feels weird, kind of," was the response.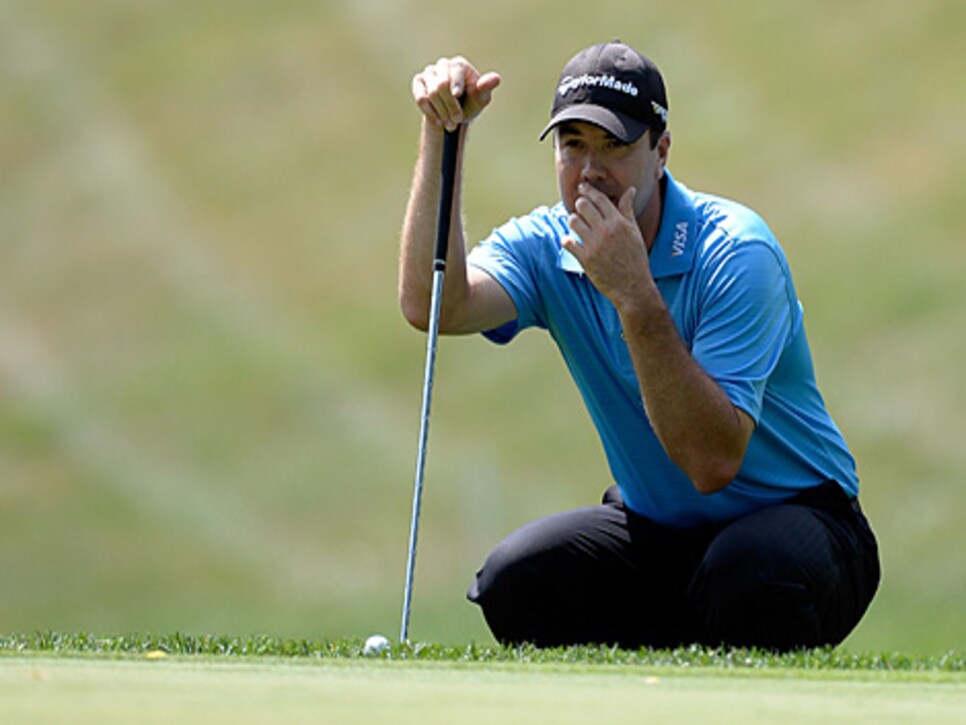 When we spoke, Oberholser was five strokes off the lead at the Hotel Fitness Championship, the first of the four-tournament "Finals" on the Web.com Tour that take the place of Q school as a qualifier for the PGA Tour. Oberholser was just one of the many familiar names on the tee sheet using Sycamore Hills GC as a means to scrape out exempt status on the PGA Tour when the wrap-around 2013-14 season commences in October.
Oberholser, 38, has played just four events in the last four seasons, mostly due to recurring issues from four surgeries to his left hand, along with one to his right hip. In April, after missing the cut at the Shell Houston Open, he called Golf Channel inquiring about a job as an analyst. At one point he went 27 straight months without playing an event and has been on a major medical extension since 2009.
"Five years is a long, long time in the world of golf," he said. When Oberholser went to the sidelines, he was 33, technically entering his prime. He had only recently married his wife, Angie. Their two boys, Ethan, 4, and Ryan, 2, became accustomed to having Dad at home.
"Angie told me, 'Oh, the boys saw you on TV. They won't nap because they want to see the rest of the round,' " he said. "I definitely have a different perspective."
That perspective was also honed by his work in studio and in the booth -- especially the long days at Merion for the U.S. Open. Breaking down the stats, looking at the world's best players and what they do best, pointed Oberholser toward what to work on in his own game.
It took a special glove, approved by the PGA Tour (after the USGA deemed it non-conforming), to make a comeback possible. Even with that accommodation, he was still icing down the hand and taking Advil to reduce the swelling and pain.
"The glove isn't the cure-all by any stretch of the imagination," he said. "That's why if it doesn't hold up over the next three weeks, then I'll probably see a lot more of you in the studio."
On Sunday, Oberholser bogeyed his final hole to shoot 71 for a T-18 finish. He felt pain at the top of his backswing and at impact, most of it caused by a bone spur discovered with an MRI earlier this year. With that, I asked Oberholser to put on his broadcaster's cap and analyze the chances of his own comeback.
"If I'm a guy sitting back having the same kind of problems I've had, I'd feel for him," he said. "It's not going to be the smoothest of roads back and everything is going to be day to day with him, but you never know."