The Loop
$250 Tesla tequila is the perfect holiday gift for the guy who has literally everything (especially a Tesla)
Ready or not, the holidays are pretty much upon us, and with COVID-19 still putting a cramp in supply chains and p2p shopping, the gift rush/crush is starting earlier than ever. From PS5s to new irons, the gifts of the season are already flying off virtual shelves, but if you find everything is sold out or that special someone already treated themselves to the gift you pre-ordered months ago, we have a perfectly random backup plan: $250 Tesla tequila.
Ladies and gentleman, capitalism has officially peaked.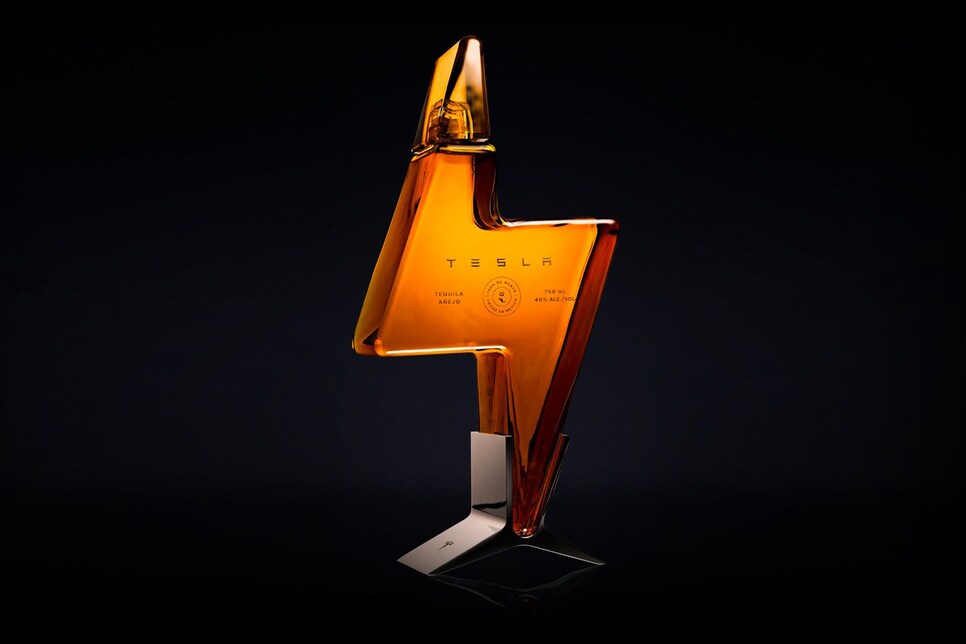 What began as an April Fool's Joke in 2018, Tesla Tequila, like all former jokes in the year 2020, is now a very real thing. Clocking in at 40% ABV, the Tesla Tequila is 100% de agave tequila añejo sourced from a combination highland and lowland Mexican agave and aged in French oak barrels. It pours rich amber and features a nose of soft vanilla and dehydrated fruit with a warming cinnamon pepper finish. We're sure you've also noticed the striking bottle, handblown in the shape of Tesla's "charging" symbol, because of course it is.
Tesla Tequila is available now through Tesla's webshop and will begin delivery later this year.