The Loop
Dave Riffey, our ornery Wisconsin friend writes from Florida, still ornery. He was nice enough to copy us on a letter to Golf Channel regarding Michelle Wie.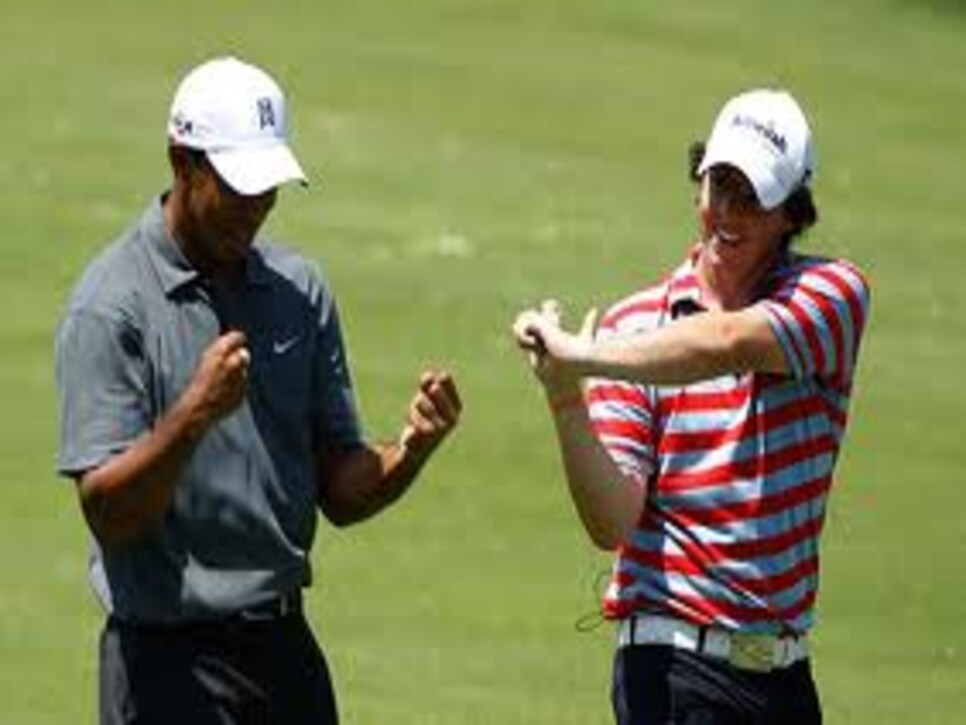 Here we go ... A whole weekend of guys making excuses about Wie's poor play. This is what happens when you invest so much of your Channel to worshipping a woman who: HAS NOT WON SINCE THE AGE OF 12....We just turn the channel when you start the WORSHIPPING...we only listen to stories about the leaders and those who actually have won before...
NOT A MEDIA MADE CREATION !!
I'm down in Augusta, not thinking about the LPGA, but definitely interested in teenagers. There are three of them here who'll we'll "worship" this week and for good reason. Danny Lee, Rory McIlroy and Ryo Ishikawa are, according the the older players who've lost to them, the real deal. They also seem strangely unintimidated by the surroundings. Here's Rory McIlroy today, responding to the question, Did he get overwhelmed coming here for the first time?
RORY McILROY: I didn't. I really didn't. I thought I would be. I thought I would be nervous hitting my first shot here. But you know, I think maybe if I was a little younger and maybe if I played here as an amateur it, would have been a little different and I would have been in awe of the place. But having been on Tour now for a year and a half, I'm not saying that it's not any different, but you try and, you know, just treat it as if it was another golf tournament. I'm not really one to get overwhelmed by much these days for some reason, don't know why. But yeah, obviously I'm really excited to be here, don't get me wrong. But I want to try and get the most out of this week as possible. So you can't really be in awe of anything. >
And Michelle Wie's name came up, by the way.
Q. For somebody to be in the position that you and Ryo and Danny are at that young age, are there other situations where it might be too young or it might be rushing it? Some people think Michelle Wie might have been rushing it or Justin Rose might have come out a little bit too early; does it always depend on the individual now and the support team that he's got to make it work at this young age?>
RORY McILROY: I don't even think it's the support team. I think it's the mental capacity that a certain individual has. I just touched on it a couple of seconds ago; I'm not one to get overwhelmed by much. I just go about my business and play my golf, and if it's good enough, then so be it. >
But I think it definitely makes you playing on Tour at such an early age, I don't feel like a 19 year old. Obviously I am, but I feel like I've matured very quickly since coming on Tour, and I'm sure Danny and Ryo will tell you the same thing. But it's obviously a great position to be in, and one that I've wanted to get to for a long time. Now that I'm here, I want to make the most of it, and become the best player that I can be.
You'll hear a lot about the Teen Trio this week, Dave. These guys are not "media made." In fact, let me go out on a limb. I'll predict that two teenagers will make the cut this week and that one will finish in the top 15.
P.S. Wie won the Public Links at 13.