Golf & COVID-19
Ted Purdy, Chris Couch out of Barbasol after positive COVID-19 tests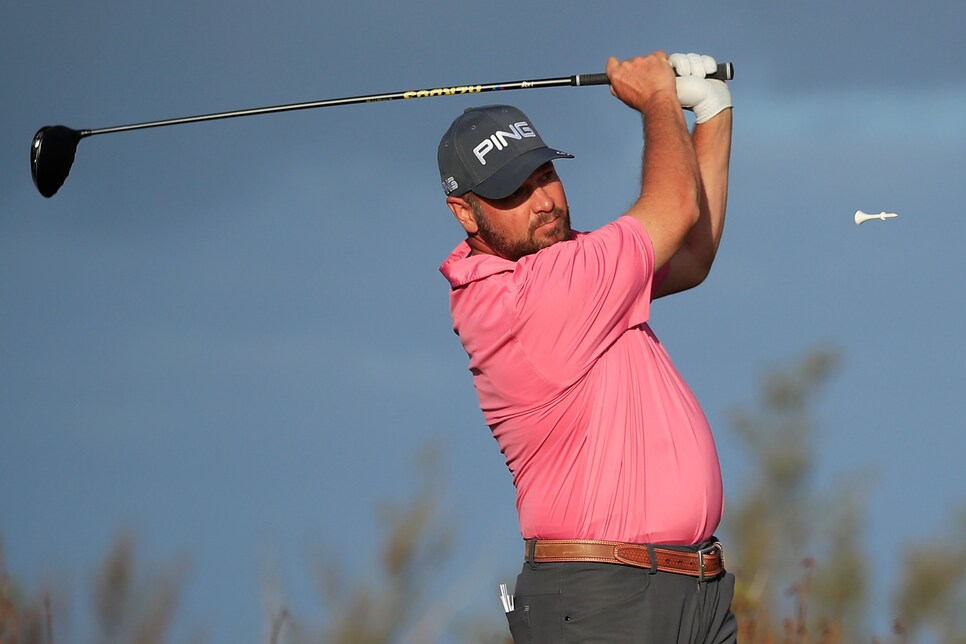 Ted Purdy plays his shot from the first tee during the second round of the Bermuda Championship.
Cliff Hawkins
Ted Purdy's starts on the PGA Tour are a precious commodity, which has to make Tuesday's development all the more disheartening.
The tour announced in the afternoon that Purdy had withdrawn from this week's Barbasol Championship after testing positive for COVID-19. He will be replaced in the field by Eric Axley. Late in the day, the tour said Chris Couch had tested postiive and had to withdraw. Smylie Kaufman was the alternate who took his place. The Barbasol at Keene Trace Golf Club in Nicholasville, Ky., is the alternative event to the Open Championship.
Purdy, a 47-year-old whose lone tour victory came in the 2005 Byron Nelson, has only limited status and was set to make only his fifth start on the season. He missed the cut in the previous four, managing one score under par in eight rounds. His last appearance came in the Palmetto Championship in June, where Purdy shot 77-80.
Purdy's positive test comes just a week before the PGA Tour is set to discontinue required COVID-19 testing for vaccinated and non-vaccinated participants at the 3M Open in Minnestoa.
Couch, 48, had only played in one event this season, missing the cut in the Puerto Rico Open in February.