Youth Movement
U.S. Olympic Basketball is dumb now. Bring back the college stars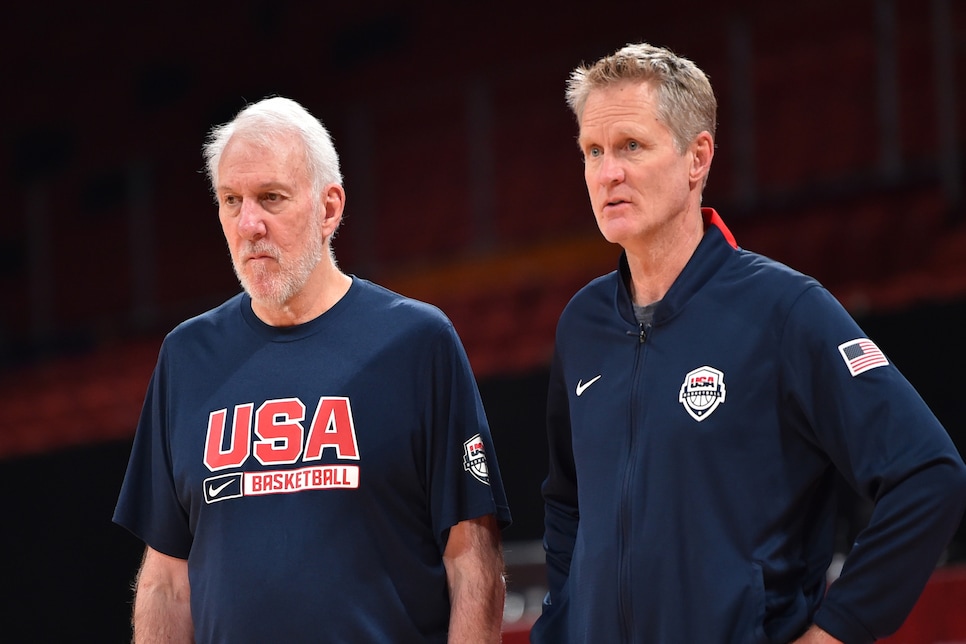 Want to hear a rant that will make me sound approximately 97 years old, and also that has no chance of ever coming true? My friend, you have come to the right gripe-fest.
First off, the inspiration: U.S. men's basketball just beat Argentina in a pre-Olympic exhibition, which is good because they looked pretty awful before that in losing two games to Nigeria and Australia in Las Vegas. Again, they lost to Nigeria. On home soil. In basketball.
Now, granted, Nigeria has a handful of NBA players, including some American citizens with dual citizenship, and Australia is always a legitimately good team—at this point, they're widely considered second-best internationally—but it's also true that no American men's basketball team has ever lost three games in a row, which means that they were on the brink of an historic streak before they saved themselves against Argentina.
Why is this happening? Well, partly because the Olympics happens at the end of a grueling NBA season, so even though the roster is stacked with the likes of Kevin Durant and Bradley Beal and Damian Lillard and Jayson Tatum, their tanks are on empty. (They're also missing a few guys who will be joining after the NBA championship ends, including Khris Middleton and Devin Booker). Add to that the fact that LeBron James and Anthony Davis and Donovan Mitchell aren't playing, and even with a legendary coach like Gregg Popovich, you've got a formula for tired, hurt, unenthusiastic players ... many of whom probably wish they weren't there, even though they'd never say it.
To which I ask: What is the point?
Wouldn't it be more fun, more dramatic, more engaging, to load up an Olympic team with the best college players in America, let them practice together for three months leading up to the Olympics, and throw everything you've got at the rest of the world's NBA stars?
That would be dramatic! That would be exciting! You'd have your heart broken when they lost, and you'd cheer them on like they were your own kids if they managed to upset a team like Australia or Spain or Slovenia.
The state of men's Olympic basketball today in America is that we're expected to win, we know we have the best players, and the only possible positive emotion you can experience as a fan is relief. There's no real joy or triumph for anyone in our country when we win, and just a vague embarrassment if we lose. When you think back to the days of trying to beat the Soviet Union with the country's best amateurs, that's a sad commentary, because it was actually very meaningful then.
Of course, sending a team of college stars obviously decreases the chances of winning a gold medal, and does so significantly. But who cares? A gold medal only matters if it means something, and under the current system, it's totally meaningless. This year's team will probably get it together and win a gold medal, but does anyone actually care?
It's time to end the era of anhedonia and infuse Olympic basketball with some drama. Give me Jay Wright coaching a bunch of NCAA studs, and let the NBA stars do what they do best, which is to play in the NBA and get some well-deserved rest in the summer. We are in the age of the Zombie Americans, tired and meandering, and it doesn't have to be that way. It's time for a throwback.