The Loop
BETHLEHEM, Pa. -- Doug LaCrosse isn't the only father to caddie for his daughter in a major event, but he may be the proudest. He'll be carrying daughter Cindy's bag this week and calls it "the highlight of my life."
Cindy, who turned professional in May, will be playing in her first U.S. Women's Open. A 2009 graduate of the University of Louisville, she has already distinguished herself on the Duramed Futures Tour tying for fourth at the Duramed Championship, including a career-best 65.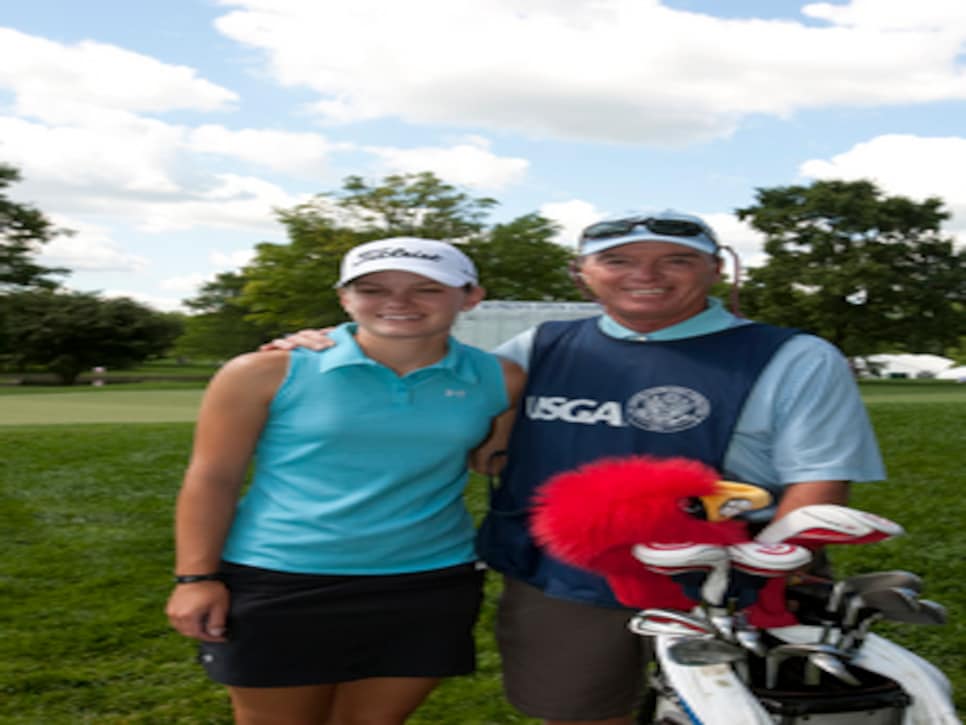 However, with Dad Doug on her bag this week, Cindy's chances are enhanced.  A perennial scratch golfer, he joined the pro ranks 10 years ago when he was 47. He's competed in all the senior majors, finishing 12th at the Senior PGA Championship at Kiawah two years ago.
Like everyone in the field, Cindy would like to play well this week. She loves the course, but finds the greens tricky, especially Nos. 11 and 16. She predicts the player who putts best will win and says, "I'm a good putter most days."
Now it's up to Dad to read those greens.
(Photo credit: John Mummert, USGA)