The Loop
Taysom Hill is going to be the biggest fantasy football cheat code ever this weekend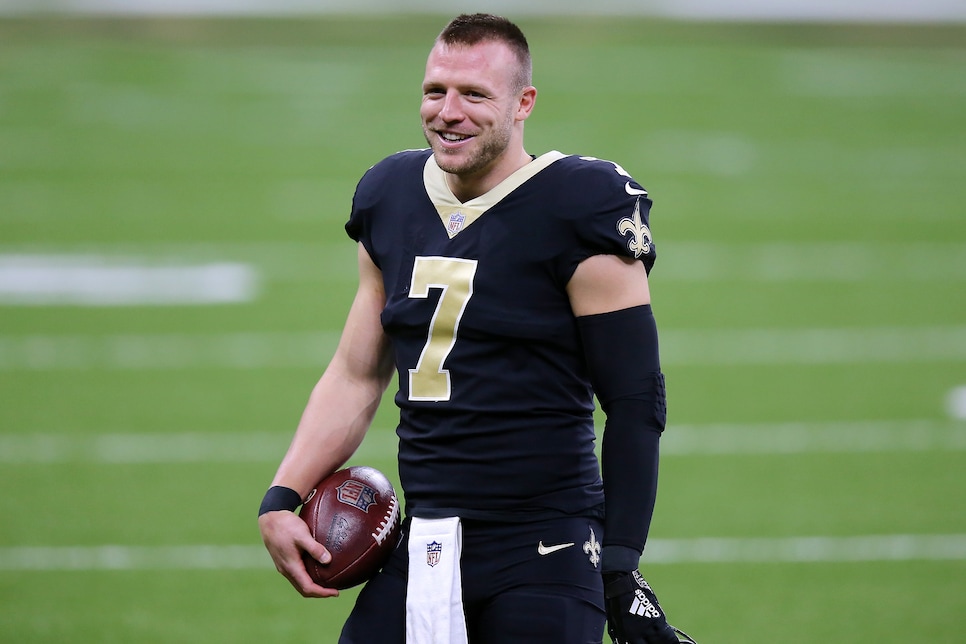 The fantasy football season is heating up. There's three more weeks until the playoffs, Thanksgiving lineups to getting the stuffing sweats over, and, of course, the prospect that at any given moment your star bellcow (or the entire NFL, wheee!) could be yanked out from beneath your feet like a cheap table cloth. At this point in the season, we're scrapping for every decimal point we can get, any late bloomer we can find, and whatever miracle we can possibly conjure, and on Friday, ESPN and the New Orleans Saints served up exactly that to Taysom Hill owners.
And here's the punchline.
Yep, you're reading that right. Taysom Hill, who will be starting at quarterback this weekend for the 12th-ranked offense in the entire NFL, can be fielded as a tight end for your (or, more likely, the opposition's) fantasy team on Sunday. Even better, because of that TE classification—easily the thinnest position in all of fantasy football this season—Hill can also be flexed, especially in non-PPR leagues. And if you're one of these freaks who plays in a two quarterback league, well, lucky you, now you can start THREE quarterbacks this weekend. They don't call it "fantasy" football for nothing, folks.

Hill also gets the added bonus of facing the Falcons' 29th-ranked defense, rocketing him not only to the top of the TE rankings, but the list of fantasy football's greatest ever loopholes as well. Needless to say, if you snagged Hill on Friday morning, start him on Sunday afternoon, and still lose, it may be time to finally make good on your threats and quit fantasy football for good.