First Cut
TaylorMade's Stealth UDI and DHY utility irons: What you need to know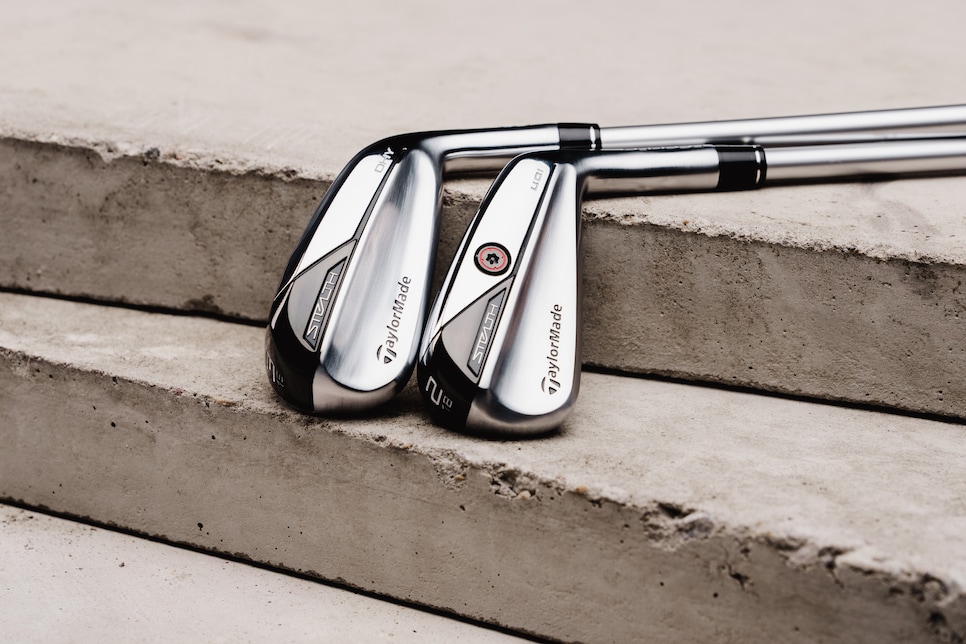 WHAT YOU NEED TO KNOW: Two new utility-iron style options. The Stealth UDI is more of a players utility iron with its compact shape and better workability while the Stealth DHY has a lower center of gravity and wider sole to promote a higher ball flight.
AVAILABILITY/PRICING: The Stealth UDI and DHY can be preordered now and will be available at retail beginning July 15 at $249 per club.
THE DEEP DIVE: Many golfers face a conundrum: how to properly fill the gap between their shortest fairway wood and longest iron. After all, the majority of everyday players don't hit long irons very well and several are loathe to carry a bagful of headcover. If that sounds like you then TaylorMade's new Stealth UDI and Stealth DHY offer intriguing options with decidedly different shapes and playing characteristics.
The DHY is a bit larger, with a thicker topline, wider sole, longer blade length and a shallower profile designed to provide hybrid-like forgiveness. The UDI has a more traditional utility-iron profile with a thinner topline and slimmer sole for better workability. On the DHY, the address curve has been softened from the SIM DHY for a cleaner look without sacrificing sole width.
"Life is full of choices, and products are no different," said Matt Bovee, TaylorMade's director of product creation for irons. "We designed two options to provide versatility and forgiveness that can be a massive advantage for golfers in between their fairway woods and longest irons."
Shared technologies include a hollow-body construction with a 450 stainless-steel head and 4140 forged-steel L-face—the same material the company uses in its P790 irons. The springy steel wraps around the sole of the club to help boost ball speeds while maintaining a forged-iron feel. A lightweight foam (69 percent less dense, providing more discretionary mass for optimizing the center of gravity without sacrificing on damping) is injected inside the club to further enhance speed and feel, and a slot on the sole improves performance on shots struck low on the face—which is a more likely impact location on long irons.
Contributing to a lower CG on the DHY is a screw in the sole of the club, which helps produce lower trajectory shots. The UDI (which stands for "Ultimate Driving Iron") also features a screw port, however it is located in the rear of the club, thus raising the CG (about three millimeters higher than the DHY) for a more penetrating flight that flies higher and lands softer.
Cosmetically, the Stealth UDI and DHY boast a mirror polish black chrome on the toe, while keeping the monochromatic theme with a slight hint of red that ties in nicely to the rest of the Stealth family.
The Stealth UDI and DHY can be preordered now and will be available at retail beginning July 15 for $249 per club. The stock shaft and grip for both is the Aldila Ascent Black (100X, 90S for UDI and 75S, 65R, 55A for DHY) shaft and Super Stroke S-Tech grip.
Stealth UDI is available in 18, 20 and 23 degrees for right-handed golfers and 18 and 20 degrees for lefties. DHY is available in 17, 19, 22 and 25 degrees for right-handed golfers and 19 and 22 for left-handers.