The Loop
TaylorMade: "More accurate method of forming a groove"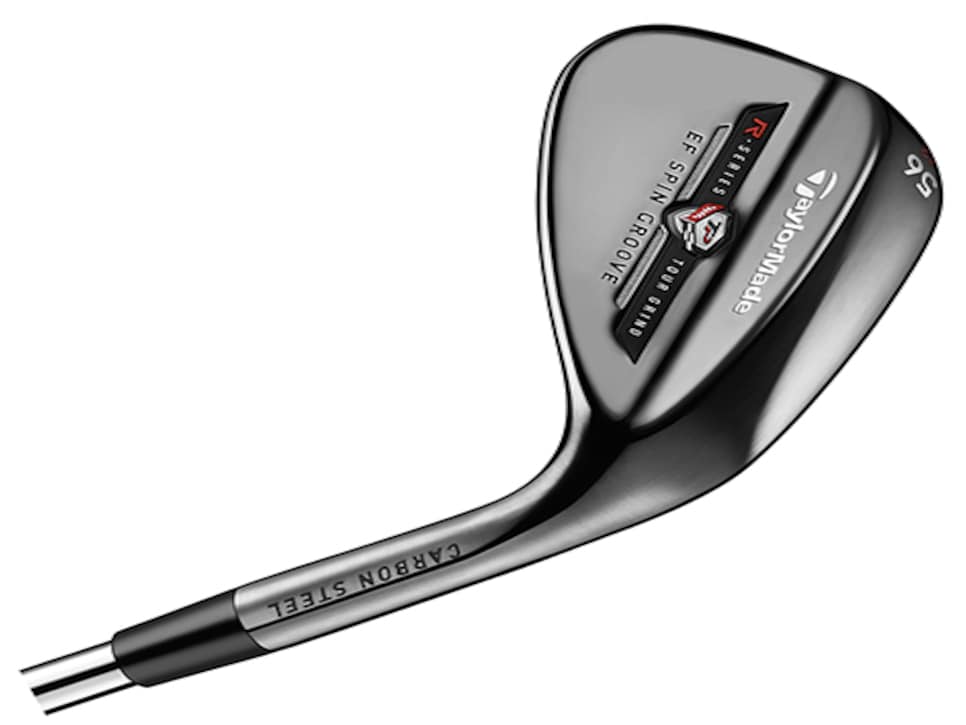 Sometimes in the development of new golf equipment, manufacturing processes dictate development. Investment casting in irons is a case in point. Sometimes, though, materials dictate advances. Titanium and drivers is a perfect example.
TaylorMade believes both process and materials may usher in a performance advantage in wedges. That's the thinking behind the company's new Tour Preferred EF line, the company's most expansive wedge collection ever.
The EF refers to a process called electroforming. It's a complicated bit of manufacturing in which a metal face plate, including the fine edges of its grooves and surface roughness, is formed through an electrically charged chemical deposition process. This is different than traditional wedges, which often have the grooves and surface roughness milled into the face through the use of cutting tools.
"This is a more accurate method of forming a groove," says Clay Long, TaylorMade's director of product creation for putters and wedges. "It is a legitimate way to get closer to the limits of the specifications than you could get in machining a groove, in terms of mass production. The 50th groove that you cut with a cutter isn't the same as the first groove you cut because things wear as you go. So you have to build those tolerances in to your specification when you're machining a groove so you don't go over the limit.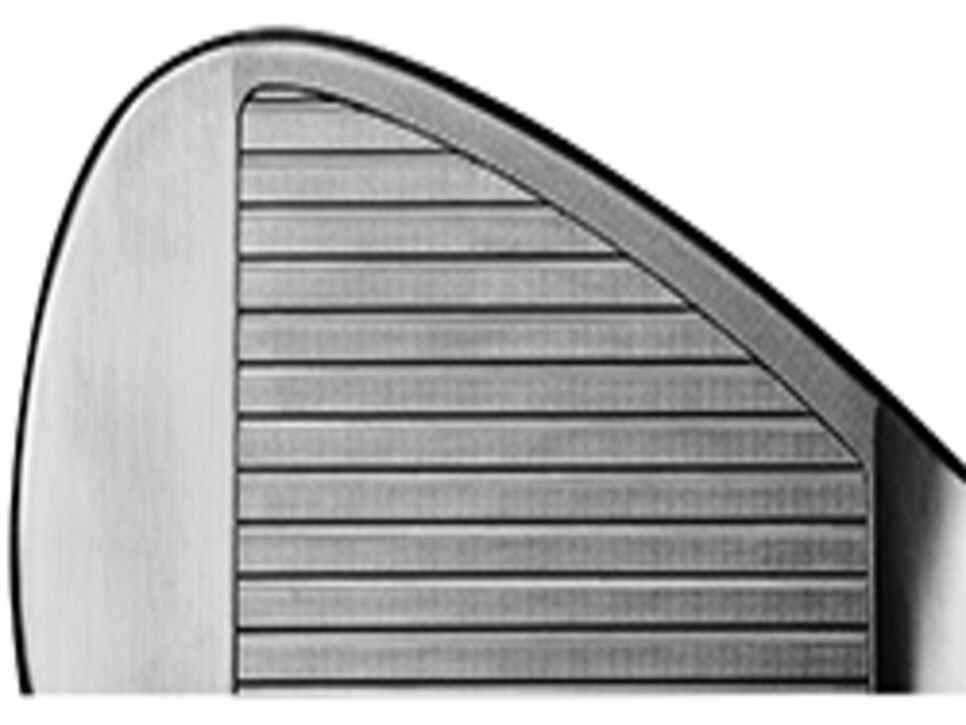 "In this case, you're cutting the master one time to very close tolerances. Then this process is a plating process. So there's no wear involved. The groove plate that comes off the master is incredibly accurate and well-formed, a much more repeatable process so you can push the limits on the edge radius."
What also makes the Tour Preferred EF different is the use of a nickel-cobalt alloy on the face plate. Long says this alloy measures much harder than typical steels used in cast or forged wedges.
"It won't hardly wear, " he says. "The plate is hard as nails. I'm sure that the decay of spin over the number of times hit and number of times in the sand bunker will show a significant difference."
That's not only a value proposition for consumers, Long says. It also might breed more short-game consistency, too.
"You really have to work to break a wedge in and you really get to learn your wedges over time," he says. "Once you do that, you don't like to change. Even for new grooves you don't like to. So I think this gives them a little edge in their short game that they won't have to change that much."
That's important because wear makes a groove, particularly the edge radius, less effective. And Long says grooves today, even the groove on last year's Tour Preferred, are better than they've been since the groove rule was established by the USGA beginning in 2010. In fact, they are now about the same in certain conditions. The new process and material means that design is more precisely manufactured, and more consistently maintained.
"We're pretty close to where we were from a dry lie for sure. From a dry lie, we're at parity," Long says, comparing performance of grooves now to those before the rule went into effect. "From a wet, grassy lie, we've got maybe not quite as much spin. Certainly from a fairway shot we're as good as we ever were."
The face plate is ultra-thin at .25 millimeters and its backed by a resin and surrounded by a forged 1025 carbon body that's designed to maintain a soft feel.
The Tour Preferred EF is available in two sole shapes, a heel grind with progressive camber on the Tour model and the beveled-sole design of the ATV. There are 11 loft-bounce combinations on the Tour grind (47-62 degrees) and five on the ATV (52-60). Both models are expected to be in stores by Friday ($160).