The Loop
TaylorMade CEO David Abeles says company positioned for strong 2016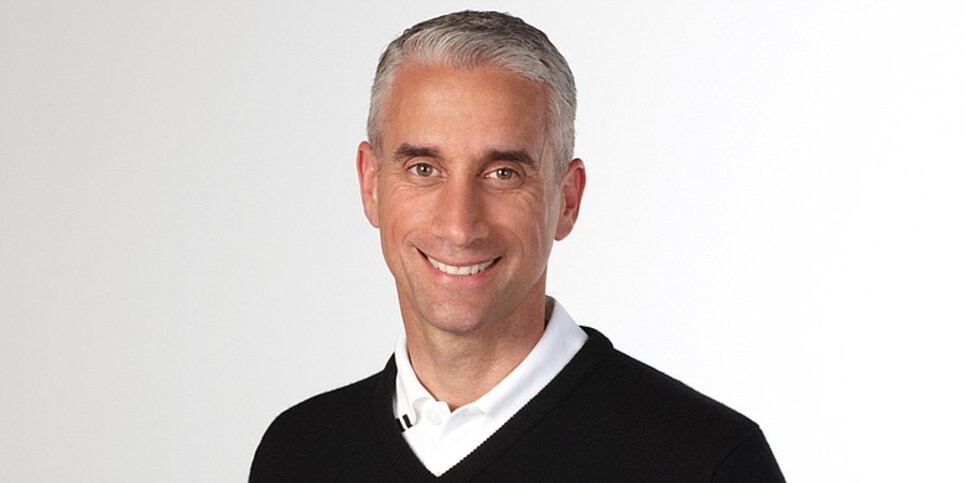 TaylorMade CEO David Abeles may look like a runner, a plausible impression given his previous post at the helm of a company that operated marathons, but he thinks like a golfer. Which is to say, perpetually optimistic. If 2016 were a greenside chip, he'd ask for the flagstick out.
"We are positioned for arguably the best year in the history of this company," Abeles recently told a group of Golf Digest editors.
Talk about asking what the course record is after an indifferent range session. TaylorMade has had three CEOs in the last two years, with Abeles taking over after Ben Sharpe's stint following the iconic Mark King. The company's sales totaled $1.6 billion in 2012 (the year of Rocketballz) and were less than a billion in 2015. Amidst complaints that product life cycles were too short, parent company Adidas investigated the possibility of selling the brand. But in the last 10 months Abeles has instituted major operational changes, and he now says TaylorMade has full support from its owners. And with a tour staff that includes three of the top eight players in the world (Jason Day, Justin Rose, Dustin Johnson), maybe thinking about course records isn't unreasonable.
"During the last few years the golf industry softened, and because we were the biggest we felt it the hardest… But things are really teed up well for the whole industry now," Abeles says. He points to the young new stars driving a spike in PGA Tour television ratings, Olympic golf's opportunity to spread the game to new corners of the globe, and the fact that domestic car imports are up, an indicator that's historically enjoyed a positive correlation with golf equipment sales. He even likes the delay of true winter in the northeast.
"More warm days has meant more chances to sell clubs and balls and apparel, but what's really great about a late season is what is means for an early season. If a golfer has a good fall with the right equipment, he's got more excitement and readiness come spring."
Abeles is confident his company's 2016 products will prove the most compelling. TaylorMade is coming off a strong release of the $499 M1 driver this past fall (the first month in the market the club was a runaway No.1 in sales, accounting for one in every four dollars spent on drivers) and Abeles thinks the new gear scheduled for release January 25th (yes, next Monday) will be equally strong.
"We are going to own the pyramid of influence better than ever," Abeles says.
Partly, this also means focusing lower on the pyramid. TaylorMade has replaced Titleist as the official sponsor of the AJGA (American Junior Golf Association) and will have two full-time personnel scouting and fitting kids at its events. And for the littlest tikes, TaylorMade is going to start manufacturing kids clubs again.