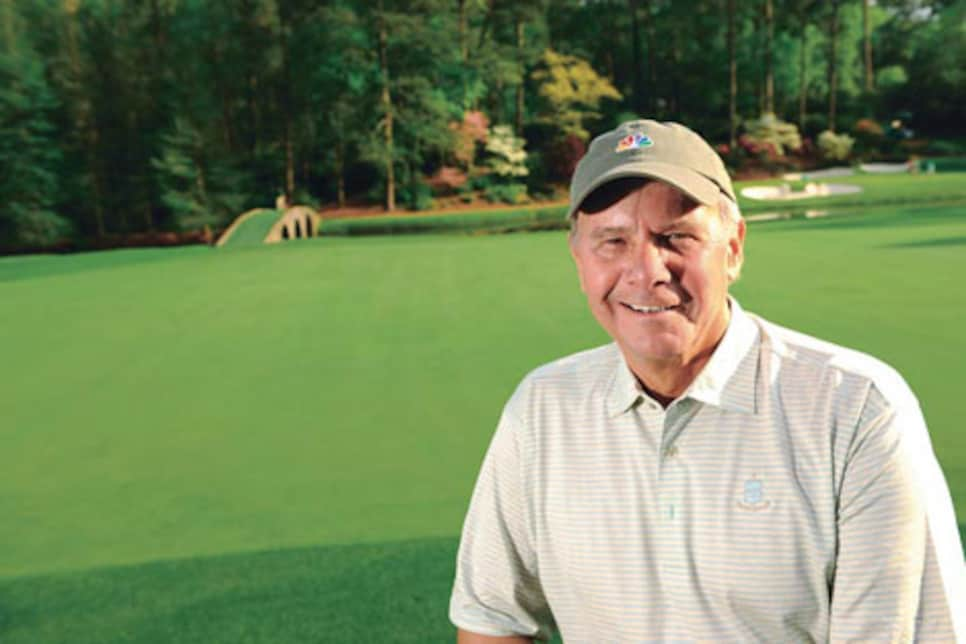 "I can only tell you that eggs, country ham, biscuits, a pot of coffee, a morning paper, a table by the window overlooking the veranda and putting green, listening to the idle chitchat of competitors, authors, wits and philosophers, hasn't exactly been a torturous way to begin each day at the Masters all these years."
That sentence first appeared here in a Dan Jenkins article in 1985 and became the inspiration for a whole genre of essays Golf Digest has published over the last quarter century. Executive Editor Mike O'Malley, then working for the Miami Herald, remembers reading those words and marveling at how cool it would be to hang out on the veranda at Augusta with Jenkins and Company. "I remember closing my eyes and thinking, If I could get there just once, it would be so great," recalls O'Malley, who has overseen our Masters coverage since 1997.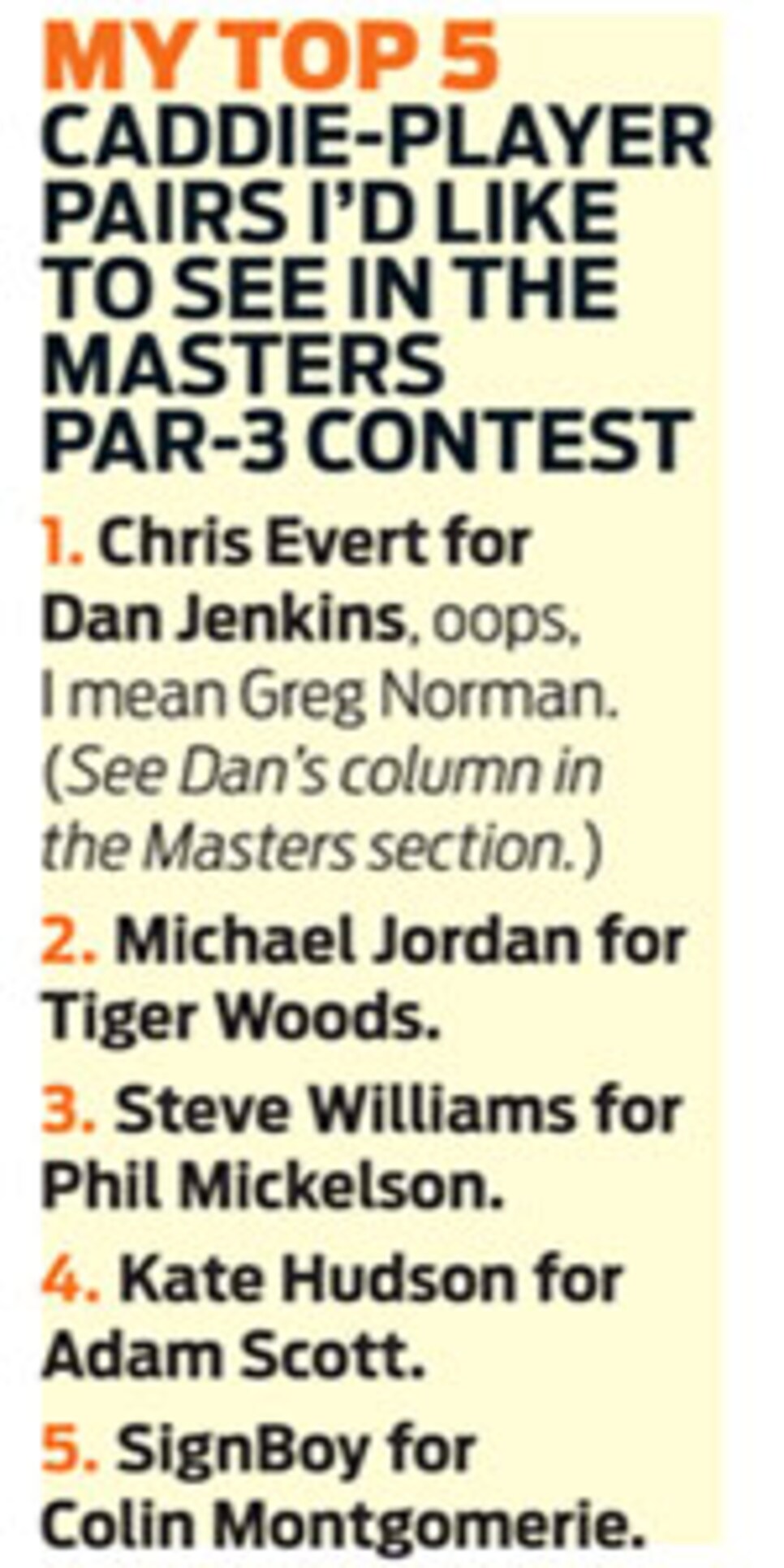 Such musings began a tradition of inviting famous writers and artists to join us in our Masters house and contribute pieces that we've come to call "First Impressions." Peter Andrews, George Plimpton, Holly Brubach, Joe Queenan, Bruce McCall, Joe McNally, Bernie Fuchs, Rowland B. Wilson, Lynn Butler, Vincent Laforet and other immense talents have given us their rookie reports. This year we add Tom Brokaw and artist Mark Ulriksen. Mark's work decorates the back cover, and his portfolio inside includes a self-portrait (on Arnold Palmer's right).
The thought of renewing an old friendship with Jenkins was part of the hook for Brokaw. "I remember years ago," says Dan, "when he had me on 'Today' to plug one of my novels. We chatted for a moment on the air. Stopped for a commercial. Tom took a phone call from the producer, turned to me in shock and said, 'Sadat's been killed.' I said, 'Does that mean we can't talk about something important?' He was off to Egypt before the end of the day."
Our week at Augusta wasn't so momentous -- Immelman won -- but Tom's passion for golf and intelligent conversation provided a lively mix. (Jenkins to Brokaw over breakfast: "Tom, tell us the truth: Isn't Katie Couric the devil?") Brokaw's ability to casually name-drop without the slightest pretense is unmatched ("And then I said to Cheney ... "), as the man has known literally every important world figure of the last 40 years (about Obama, last April: "He just needs a little roughing up").
The golf brought us back to reality. "I belong to Deepdale," he said, "and I love to visit the Floridian, Wayne Huizenga's course. Summers I play the little jewel of a nine-holer in Big Timber, Mont."
Senior Writer Jaime Diaz escorted Tom for his first look. "We walked down the big gap left of 18 and stopped to watch a group coming up the seventh preparing to hit their second shots," says Diaz. "Brokaw had yet to see his first shot at the Masters, and who should be waiting to hit but Tiger. We had a nice view from about 150 yards, with the trees and the shadows framing Tiger in a way that was unmistakably Augusta.
"For the next two minutes, I sensed that Brokaw went into full reporter/observer mode, really studying Tiger. He didn't say anything until Tiger's shot stopped on the green, about 10 feet from the pin.
"Then he said, 'Well, that was a good way to start.' "