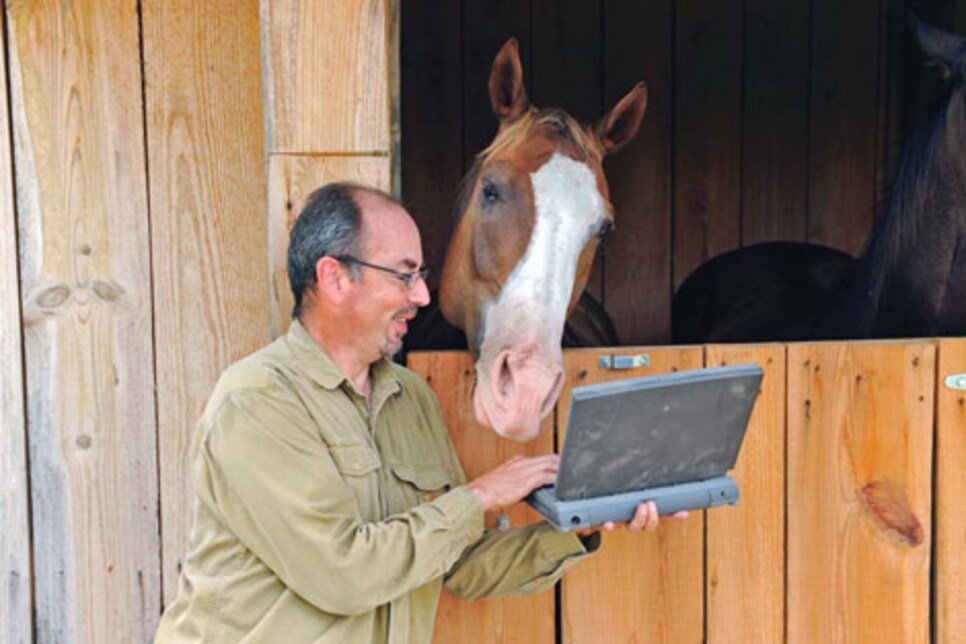 Jaime Diaz checks over a story with Jet on his horse farm outside Pinehurst, N.C.
Jaime Diaz makes the convincing case that the 12-foot putt holed by Tiger Woods on the 72nd green at Torrey Pines forcing a playoff for the U.S. Open was -- given all the circumstances, on fractured leg and severed ACL -- the greatest final-hole putt in the history of championship golf.
Normally when a sportswriter calls something that was just put up on YouTube the greatest of all time, he's not taking into account the 500 years of niblicks and mashies that came before. The exception to the rule is Jaime Diaz.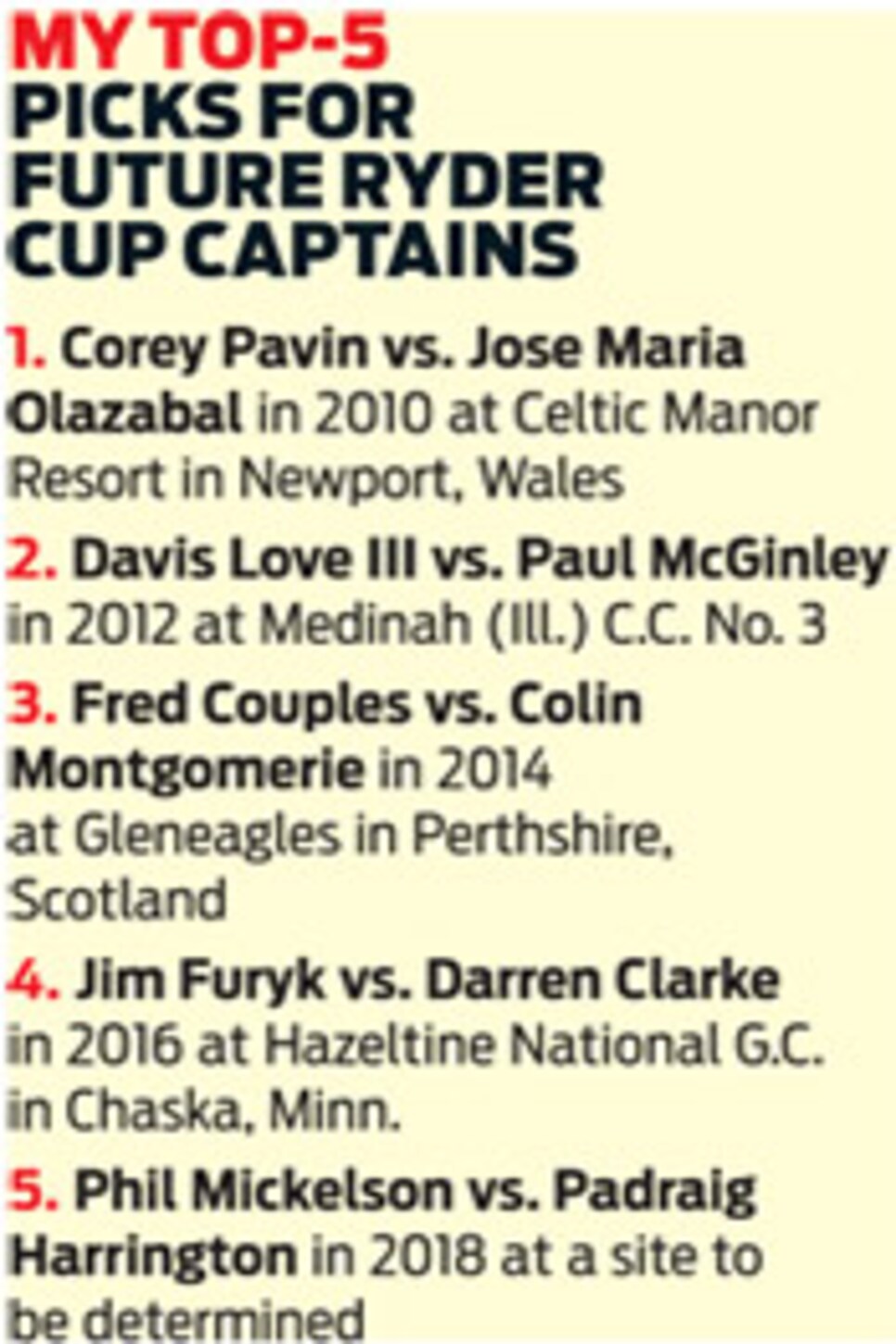 Jaime is our most erudite golf writer today, following in the American tradition of Herb Wind and Charley Price, immense researchers and stylists who bring historical perspective to current events. He is also our most versatile essayist. In this issue, he authors the technical piece on Tiger's knee surgery and how it will not affect his swing; an amusing profile of the tempestuous Ryder Cup captains, Nick Faldo and Paul Azinger; and a collaboration with Jack Nicklaus on his match-play philosophy and the competition Sept. 19-21 at the course Jack designed.
Diaz started writing for Golf Digest in 1989, and it would be easier to list who in golf he hasn't written about than who he has: from Baddeley and Ballesteros to Watson and Wie. Some guys are allergic to travel, but Jaime will jump on a plane to anywhere to get another few minutes with yet another source. He's known for having a Columbo-like approach to interviewing -- "Just one more question . . . just one more question . . . " There was a wonderful scene in a parking lot at a tournament a few years ago, with a famous tour player in his courtesy car and the electric window going up and down, up and down as he suffered just one more inquiry.
And Jaime typically interviews dozens and dozens of people -- many never making the printed page -- before, as he says, "I get my arms around the story." The writing is another matter, done invariably in the final burst of an all-nighter, delivered just minutes before the magazine goes to press.
But the stories are always so knowing. Jaime has an ear that captures not just the words, but the greater truth told by the cadence of a subject's delivery. He listens better than the rest of us. One of my favorites was a bit of monologue by Earl Woods in a 2003 essay about fathers and sons. Earl, through Jaime's telling: "Golf is a great way to just be with your son. And there is nothing better in life than a relationship where you can just be with him and he can just be with you. Just be."
Jaime has recently moved to a horse farm near Pinehurst, N.C., the place where they used to say "all the old golf writers go to die." For Jaime, it's where you go to live and breathe the game every day.
One of his expressions is "old heads," referring to the golfers who have accumulated vast wisdom over the years, often the heroes of his writing. Just think what an old head he's going to be.