The longest, pound for pound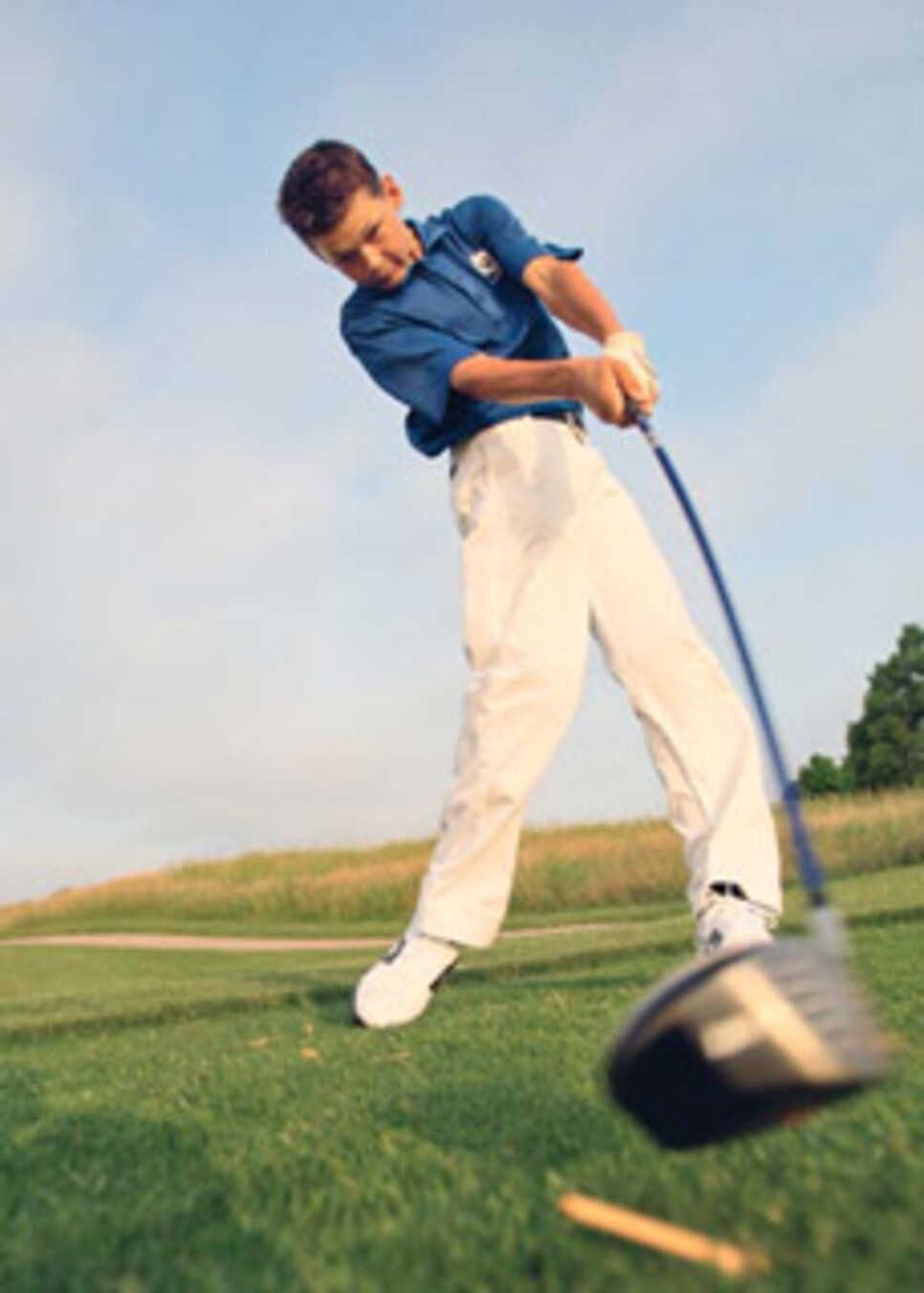 Hunter Zetsche, 14, of Frisco, Tex., weighs only 86 pounds but drives the ball 256 yards.
While I was playing with the head of a golf equipment company this summer, after each drive of mine, he would shout out the numbers 90, 91 or 92, depending on how well I smoked it down the fairway. His reference was to my swing speed in miles per hour, and it was not meant as a compliment. "You swing it back on plane, and you return it on plane," he said. "It's impossible for you to miss a fairway at that speed." As Jack Nicklaus once insulted Lee Trevino: "I'd never miss a fairway with a 5-iron, either."
It's not unusual for my golf buddies, pretty good players, to outdrive me by 50 yards. When I play with a tour pro, he might get me by 100 yards. And most pointedly, last year when I played in a celebrity tournament that had a long-drive champion hit our tee shot on one hole, he drove it 150 yards past my Sunday punch.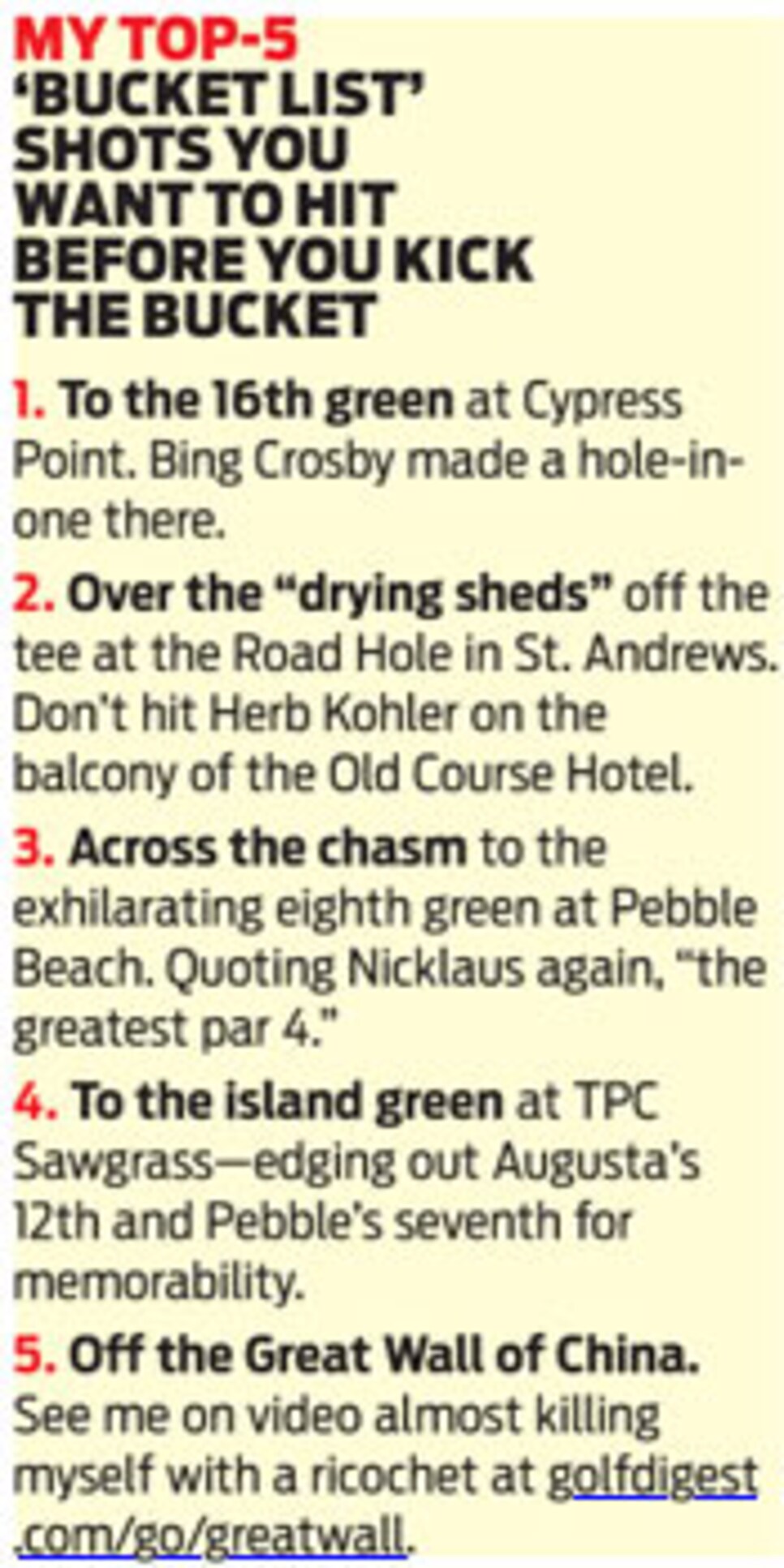 We all have a story that others tell about our golf game. Mine is that a couple of years ago, I played 10 rounds over a full week in Scotland with one golf ball. "He never even had to look for it," they say. Enough, please!
That's the bane of my golf: distance-challenged. So when I see a cover story like this month's on power, I'm paying attention.
The first time I met the No. 1 woman player in the world, Lorena Ochoa, at a dinner a few years ago, I was struck by what a wisp she is, especially in a chiffon cocktail dress. It called to mind something Jack Nicklaus -- again Nicklaus -- once said to me about a major-championship winner: "Look at his arms. They're the size of Barbara's. How does he hit it so far?"
That's what the cover story asks and answers about Lorena, who joins our staff this month as Golf Digest's newest Playing Editor. At 127 pounds, she averages 270 yards on the LPGA Tour and can hit it 290 when she wants to. I thought for sure she had to be the longest golfer in the game, pound for pound, until Rankings Editor Topsy Siderowf consulted the American Junior Golf Association and found 14-year-old Hunter Zetsche of Frisco, Tex., at 5-feet-2 and 86 pounds, who drives the ball 256 yards, roughly three yards per pound.
Hunter's father, Ben, says the ninth-grader gets his power from good timing, square contact and 100-mph clubhead speed.
Hunter volunteers that playing with only one instructional thought works best. "I like to think about shaking hands with the target -- turning my hands over through the ball." A good tip.
The equipment-company honcho who was estimating my mph suggested that I should come to his technology center and be properly fitted. Hank Haney, who was playing with us, interjected that my launch angle and ball spin rate were probably maxed out already. "Yeah," said the honcho, "you might gain another five yards if we tweaked your shaft and ball, but you'd start missing fairways. Forget it. You're as good as you're gonna get."
I don't think he meant that as a compliment, either.