The Loop
Greg Norman as the next Johnny Miller? A closer look at how they stack up
Fox officially announced Greg Norman will be its lead golf analyst when the network begins covering the sport at the 2015 U.S. Open. Norman will be Fox's answer to NBC's Johnny Miller, who will work his 20th -- and presumably, final -- national championship this year at Pinehurst. While Norman has never worked as a golf announcer, he shares a lot of similarities with the man to whom he'll undoubtedly be compared. Let's take a look:
Playing careers: Both Miller and Norman are Hall of Famers, won two major championships and yet both are often labeled underachievers considering their immense talents. Miller won 25 times on the PGA Tour to Norman's 20, but Norman's 14 wins on the European Tour crush Miller's one. Both played an aggressive style of golf and were tremendous ball-strikers, with some calling Miller the best long-iron player ever and Norman the best driver of the golf ball.
Advantage: Norman. His 331 weeks at No. 1 in the world give the Shark the edge. Plus, he had longer staying power at the top.
Toughest loss: Miller finished runner-up at the Masters three times, but the 1975 edition in which he lost to Jack Nicklaus by one stands out. Norman also finished runner-up at the Masters three times, with the most painful coming in 1996 when he blew a six-shot lead to Nick Faldo entering the final round.
Advantage: Norman. He also lost a Masters playoff, as well as playoffs in both the U.S. Open and PGA Championship. In fact, he is the undisputed king of tough losses in golf. Maybe "advantage" isn't the right word. . .
Away from golf: Miller, a practicing Mormon who has been married to his wife, Linda, for more than 40 years, has led a relatively quiet life when he's not in the booth or designing golf courses. Norman, on the other hand, has been arguably just as successful in business as he was in golf, most famously owning and operating huge clothing and wine companies.
Advantage: This is a tough one. Norman, by choice, has stayed busier away from the course and has done very well. However, he's had a rockier personal life, including two divorces, one of which required a $105 million settlement. Let's go with a push on this and move on. . .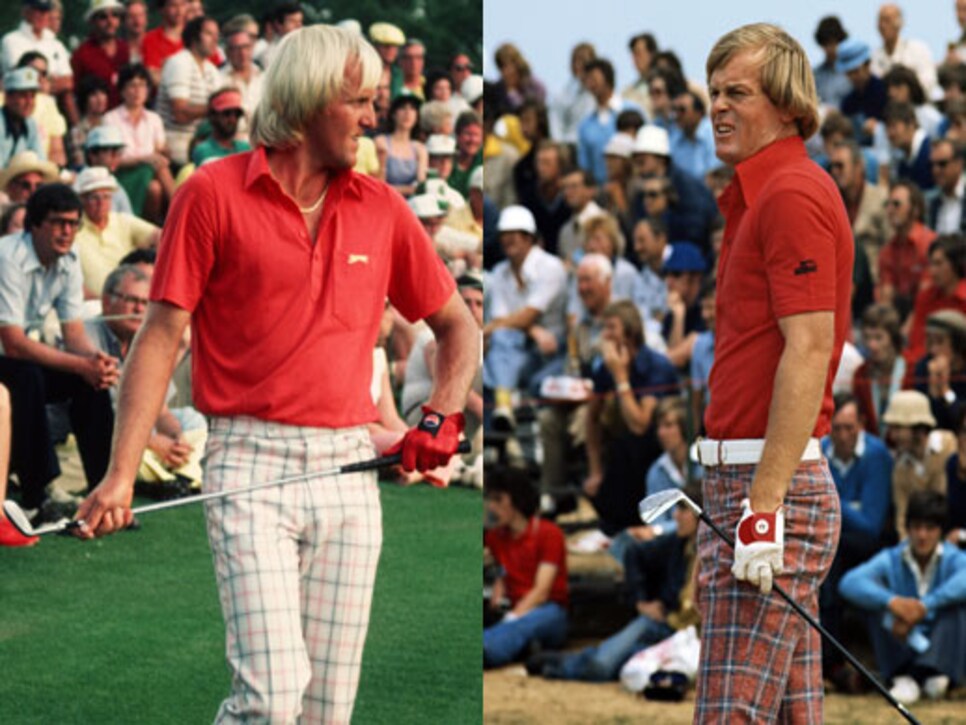 Yeah. . . we're going with another push here.
Announcing style: Miller is the one golf announcer people tune in to just to hear what he's going to say. He's opinionated, but fair. Norman hasn't announced golf yet, but he's never been shy about expressing his views.
Advantage: Miller, obviously. His two decades of experience will be tough to top, but we're willing to give Greg a shot. Norman has already hinted he'll pattern his style after Miller's. "I think Fox and Joe Buck want me to go down that path as well," he told our Ron Sirak. We hope so.