News
Hudson Swafford shows serious guts and three other Sunday takeaways from the Corales Puntacana Championship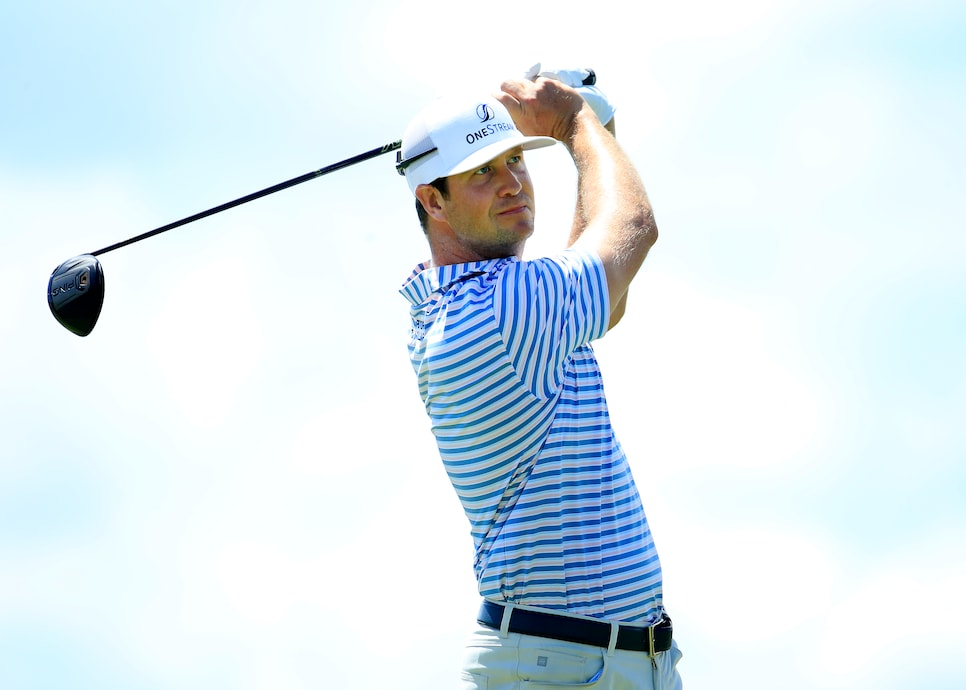 If you turned the TV off when Hudson Swafford took a three-shot lead into the back nine on Sunday at the Corales Puntacana Resort & Club Championship, then saw that he won by a stroke on the 18th hole, you'd probably think it was a pretty ho-hum finish. Well, the joke's on you then. (And how dare you turn off a tour event before it's over, even if this is NFL season. You call yourself a golf fan?!?)
Swafford stumbled down the stretch, but somehow impressively rallied, and there was excitement right until the very last putt fell.
Don't worry, we'll help fill you in on what you missed. Without further delay, here are our four takeaways from Sunday's final-round in the Dominican Republic.
Hudson Swafford's got guts
Unlike his Georgia Bulldogs football team against Arkansas a day earlier, Hudson Swafford got out to a fast start at Corales Golf Club Sunday. He effectively stepped on everyone's neck, shooting a front-nine 31 to give him a seemingly insurmountable three-shot lead heading into the back nine., one he even stretched to four shots with six holes to go.
But no lead on the PGA Tour is insurmountable, especially when you throw shots away like Swafford did down the stretch. A double bogey on the 13th and a bogey at the 15th saw his four-shot lead vanish, and he found himself in a three-way tie at 17 under on the par-3 17th tee. Not only did he let the field back in it, he was in danger of losing outright.
Instead of wilting, Swafford dialed up his favorite shot—a flighted 6-iron that settled eight feet from the hole. He made the birdie putt, his only birdie of the week at the difficult 210-yard par 3, to take back the lead.
"It was kind of like the shot on 17 at PGA West when I won [the 2017 Desert Classic)]," Swafford said. "I actually hit two great shots on 16, hit a great putt. Was kind of bummed out [it didn't fall for birdie], and I was just like, 'Man, you've got to just step up and hit a good flighted 6-iron.' I've done it a 100,000 times, I love hitting that golf shot. Man, it was a good one, and an even better putt."
The hard work was just beginning for Swafford, though. First, was something he couldn't control, sweating out Mackenzie Hughes, who was tied with Tyler McCumber at 17 under, making birdie in the group ahead of him on the 18th hole. Then, he needed to make a par of his own on 18 to close it out. After Hughes bogeyed, Swafford hit his approach well short, leaving him with a testy two-putt. His first was 10 feet short, setting up a much longer par putt to win than he would have wanted. He poured it right in the heart, just like his birdie putt at 17, to capture his second career tour win.
"Just hit it solid," Swafford told himself before the winning putt. "I've been putting beautifully all week, hitting a lot of good putts. Obviously a couple on the back nine that just burned the edges, but I putted great on the front, putted well all week. Kyle [Bradley, Swafford's caddie] just said 'just hit one last solid putt,' and you never know. The first one I thought I hit it pretty hard but it started bouncing like some of my chips on the back nine and it just hit and stopped. But it was a solid putt and went right in."
This win could not have come at a better time for the 33-year-old Florida native. Swafford had still been playing on a major medical extension, and needed all the FedEx Cup points he could accumulate to get off of it. Now, he's set for the next two seasons on tour, and he's earned an invitation to the 2021 Masters, which will be just his second appearance in the event. If last year's fall swing is any indication, Swafford may be a lock for East Lake next August. This past season, eight of the 10 winners of the fall events made it to the Tour Championship.
"Man, it's amazing," he said afterward. "Words can't really describe it. Last two years have been tough. Not family-wise though. Me and my wife had our first son, so, life's great. Golf is really hard. To do this, it's fun, this is why I get up and grind."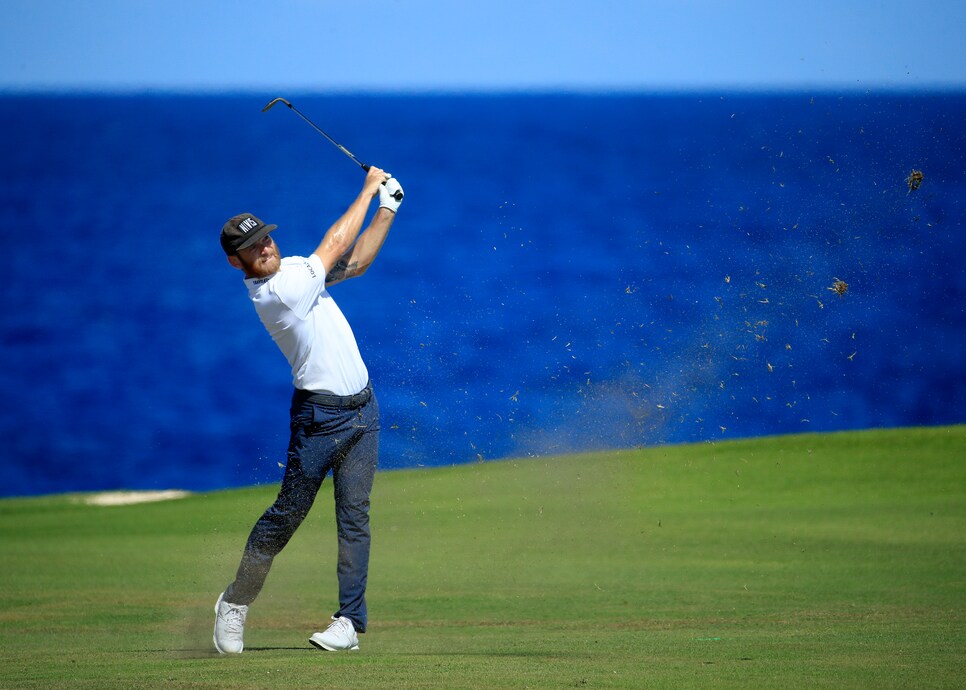 Have a Sunday, Tyler McCumber
As nice as a win would have been, a solo second could be just as valuable for a player like Tyler McCumber. The 29-year-old failed to finish inside the top 125 of the FedEx Cup standings a year ago, but still has status thanks to finishing in the top 50 on the Korn Ferry Tour in 2019. On Sunday in the Dominican Republic, while everyone was faltering down the stretch, McCumber shot up the leader board. A bogey-free 66, which included a long birdie putt at the 72nd hole, put him at 17 under, enough for the runner-up after Hughes' bogey at the 18th. It jumped him 108 spots in the 2020-'21 FedEx Cup standings, where he now sits at fifth. It's not a three-year exemption or a spot in the Masters, but McCumber, son of former PGA Tour pro Mark McCumber, relieved himself of some serious pressure for the rest of the year. It will only take one or two more good weeks to lock up a spot in the playoffs.
Much respect to Mackenzie Hughes
PGA Tour players don't pay much attention to their odds, but these days it's almost impossible to not even hear about them in passing. That's especially true for tournament favorites, which Mackenzie Hughes was this week prior to Thursday's opening round.
Well, he was actually a co-favorite along with Will Zalatoris and fellow Canadian Corey Conners, but you could argue he was most primed for a victory out of the three. Hughes was runner-up in this event a year ago and had collected four top-10s finishes since February. Much of his success was due to a hot putter, which isn't always the most sustainable game plan.
Because of that, and because of the pressure of being the betting favorite (whether Hughes knew about it or not), he seemed primed for a let down. Instead, he damn near won the thing, and didn't back down coming down the stretch. Hughes made a gutsy par save at the 17th and then gave his birdie putt at the 18th a great roll. A bogey dropped him to solo third, giving him his third third-place or better finish since March 1. If the putter stays hot, the 2016 RSM Classic winner could nab a second trophy soon.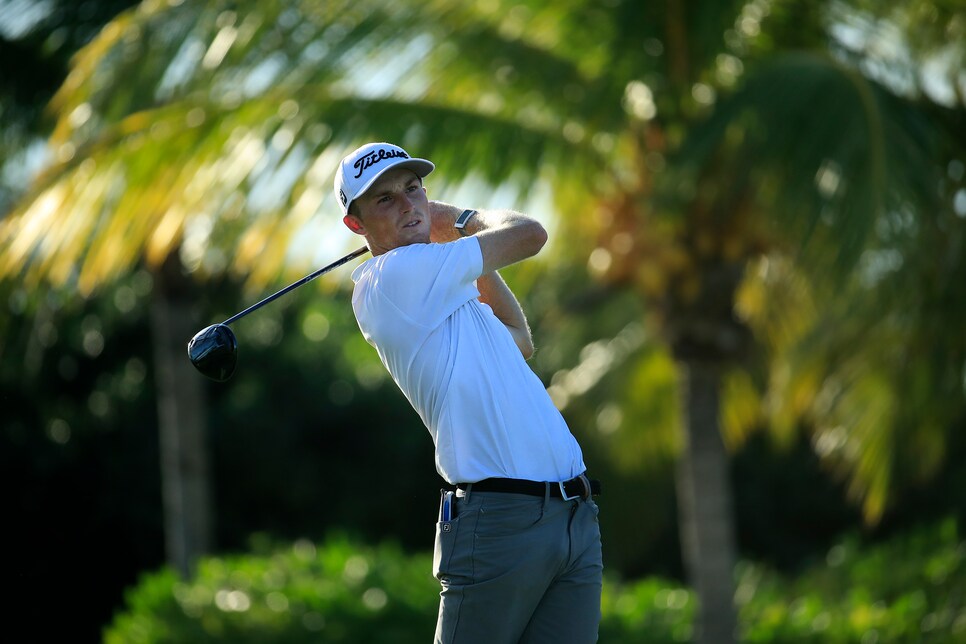 Zalatoris, the other betting favorite based off his U.S. Open performance, did seem to be having a come down from Winged Foot after three days. Then, the 24-year-old threw up a Sunday 65 to tie for eighth. Has the dude shown us enough of his talent over these last 14 days? Just to repeat: Zalatoris, a Korn Ferry Tour player, was favored to win a PGA Tour event this week. That is absolutely unheard of. He may not be a KFT player for long, though. The top 10 at Puntacana secured him a start in next week's Sanderson Farms Championship. And he's now earned 185 FedEx Cup points with his finish Sunday and at the U.S. Open, which puts him 103 points away from earning special temporary membership on the big tour. Can we bet on that happening? I'll take whatever odds you got.