Valero Texas Open
Charley Hoffman still owns the Valero, Spieth inches closer to victory and a Euro looks for his first U.S. win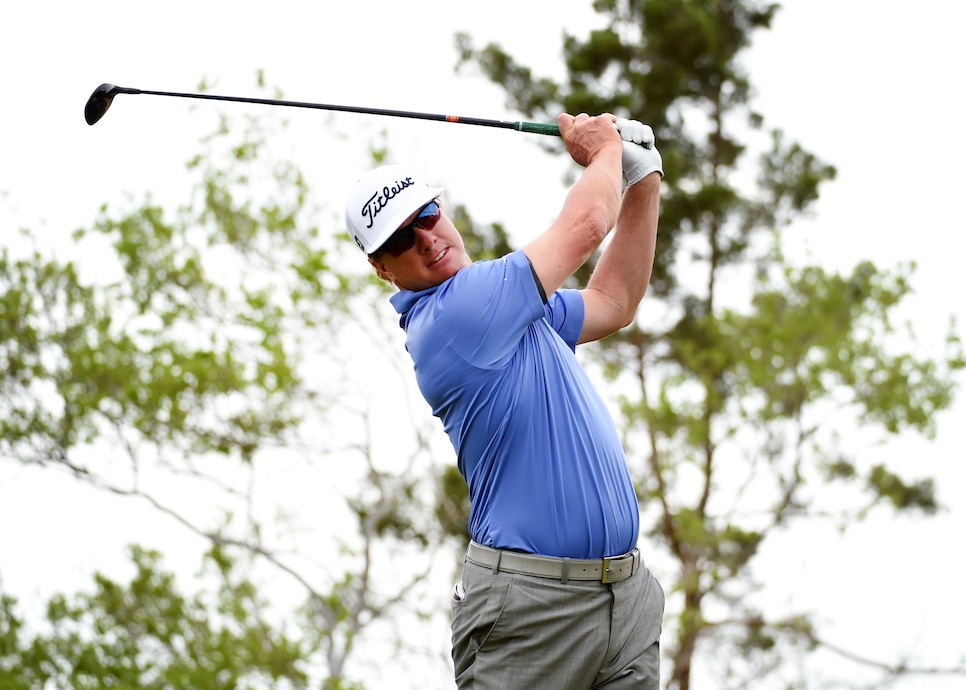 More specifically, where the hell has Charley Hoffman been? Up until Saturday at the Valero Texas Open, Hoffman had been a ghost of late. Once ranked as high as 20th in the World Ranking, the 44-year-old had fallen to 152nd following a string of withdraws and missed cuts last month, a byproduct of injury and poor form.
Now at full health, Hoffman has quietly strung together some solid results, starting with a T-7 at Pebble Beach and following that with consecutive top-17 finishes at Bay Hill and TPC Sawgrass. Even with those weeks in mind, though, nobody saw Saturday at TPC San Antonio coming.
Of course, that would be ignoring Hoffman's history in event, which is as elite as it gets. He proved to be a horse for the course once again in the third round, shooting a seven-under 65 to jump to within two shots of the lead with 18 holes remaining. This after starting the tournament five over through 14 holes on Thursday.
"It's been a nice turnaround," said Hoffman, who ended the first round in a tie for 95th. Since then, the San Diego native has gone 15 under par, giving himself a chance to get back to Augusta National, where his strong first rounds have become a running joke on social media over the years. Without a win on Sunday, though, he'll miss a second straight Masters.
"I think I like Augusta just as much as I like this place," he said. "It's somewhere I want to get back to, obviously have had some success at Augusta. But I've got a lot of work to do tomorrow to get there, and if I don't I'll be back soon."
Hoffman won't have to dig too deep in the memory bank to recall just how good he's been at this place. In 2019 he finished runner-up, and three years earlier he won the event by one stroke over Patrick Reed. He hasn't missed a cut at the Valero in 15 starts, and since 2006 he's 99 under in the event, the best of any player.
"It fits my eye. You've got to shape tee shots. You've got to be in certain spots hitting iron shots into the green. I guess it just fits my eye and I really enjoy playing this golf course. You've got to hit right to left, left to right and make a few putts, and I've been able to do that so far and throughout my career."
Where the hell is Charley Hoffman? He's back at the Valero, and he's given himself a prime chance to get back to Augusta National.
Three other takeaways from Round 3 at TPC San Antonio.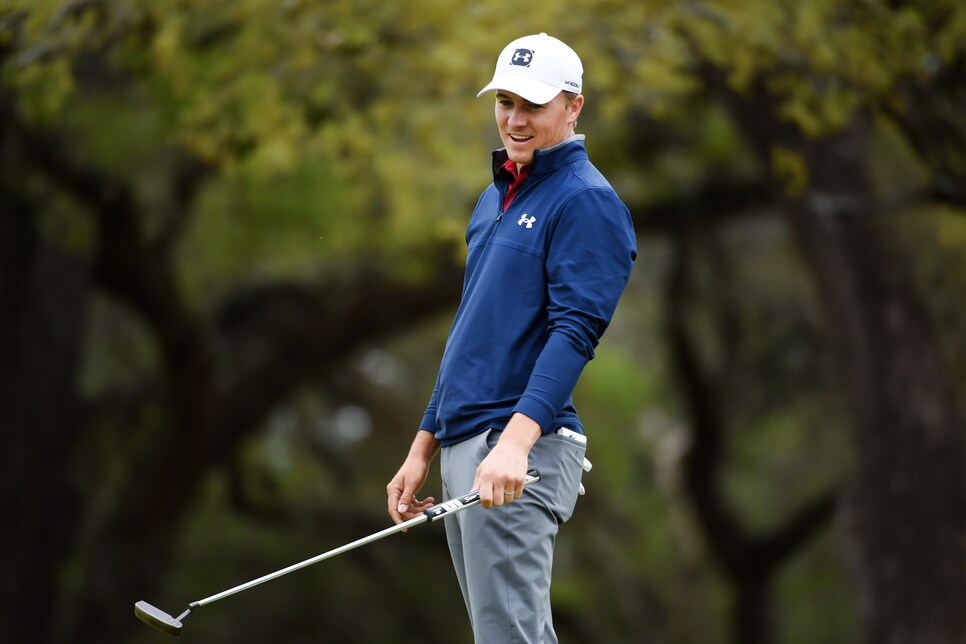 Jordan Spieth ... party-spoiler?
There is so much at stake on Sunday for a number of guys in contention, the key prize for many of them a Masters invite, Hoffman included. Cameron Tringale is playing for one too, in addition to a breakthrough PGA Tour victory. Anirban Lahiri, Tom Hoge, Brandt Snedeker, Lucas Glover, all playing for Masters invites. England's Matthew Wallace, a four-time European Tour winner, could notch his first win on American soil.
And then there's Jordan Spieth, who sits in a tie at the top of the leader board at 12 under on the strength of his third-round 67, his second 67 of the week. Spieth's already in Augusta for life, and he's got 11 PGA Tour victories to his name. The kind thing to do would be to lay down, throw one of these other dude's a bone and save some for next week.
Abso-freaking-lutely not. The comeback is near completion, and all that's missing from it is a W. And if you're one of these people who thinks he might be wasting his best stuff on the Valero, think again. This is a guy who used to rip off three victories in a blink, and if he wins tomorrow he'll enter Augusta as confident as he's been in years. If anybody can pull off the elusive win-the-week-before-then-also-win-the-Masters feat, it's Spieth. The last to do it? Phil Mickelson in 2006.
So no, he won't be laying down on Sunday. He is here to spoil everyone else's party, which is ironic given he's the reason this event is a party in the first place.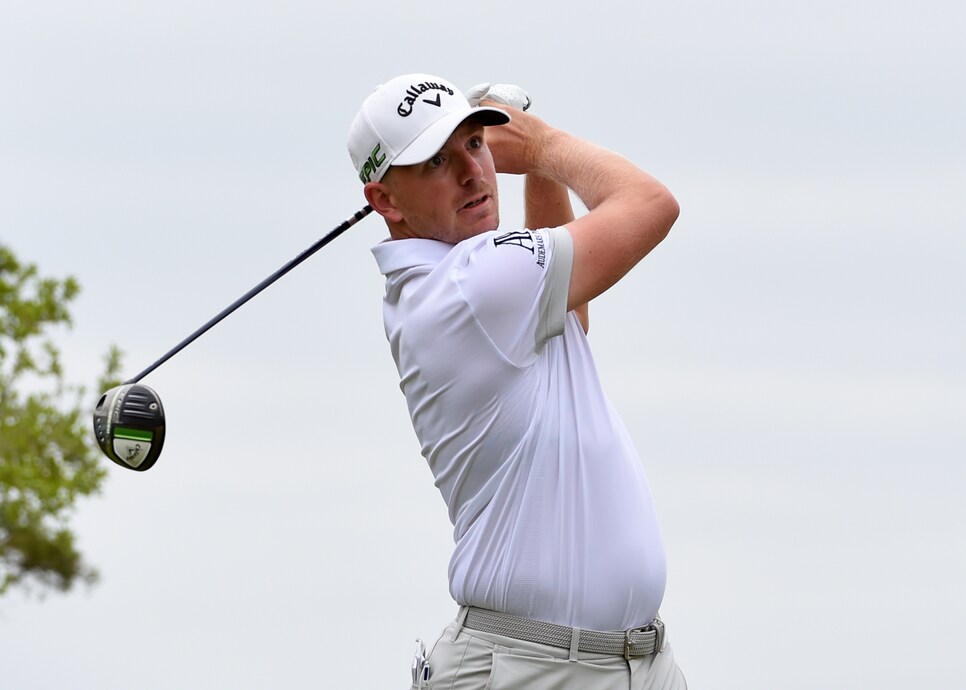 Matt Wallace ain't going down without a fight either
Anybody prematurely handing this thing to Spieth should pump the brakes immediately, because Wallace will be giving it everything he's got on Sunday. The four-time European Tour winner matched Spieth shot for shot, birdie for birdie down the stretch on Saturday, also shooting a five-under 67 to grab a share of the lead. He hasn't won on the PGA Tour, but he's come close in a few of the premier events, most recently at the Memorial last June, where he tied for fourth. He also tied for third at the 2019 PGA Championship at Bethpage Black, and posted a T-6 a few months prior at Bay Hill. He's a big-time player with big-time guts.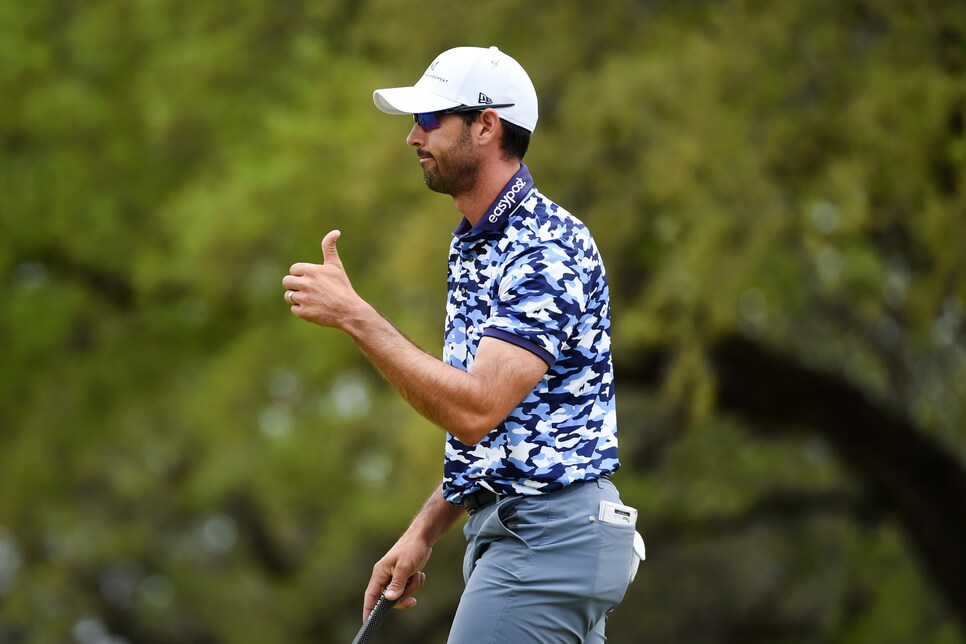 Give credit to Cameron Tringale for hanging in
After a bad bogey at the par-5 second, things appeared to be going smoothly for Tringale, who responded with birdies at the fifth and seventh to take back the lead. But the wayward drives finally caught up to him on the back, leading to a disastrous bogey-bogey-bogey stretch at 11, 12 and 13 that allowed Wallace and Spieth to leap frog him and never look back.
Tringale could have really let it get away after that, but he was able to birdie the par-5 14th then par his way in to shoot a one-over 73. Yes, he was the only player inside the top 19 to shoot over par, but it could have been way, way worse. He could have completely played his way out of it, ending any chance at a maiden victory and a Masters invitation. Instead, he settled down and kept himself in striking distance at eight under, which has him in solo fourth, just four back.