Takeaways
The 'Brooks Koepka Is Back' tour continues in Florida, and so does Bryson's driver woes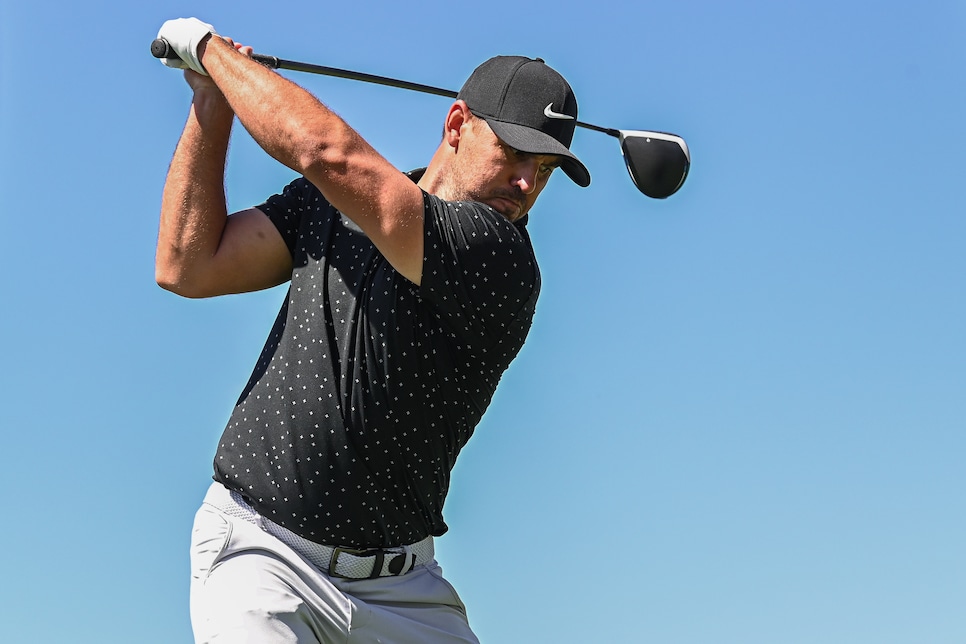 Through one round, The Concession Golf Club has lived up to its reputation. It's a gettable course for the best players in the world, but it can be extremely penal for those not on their game. On Thursday, some found that out in more painful ways than others.
Here are four takeaways from Day 1 of the WGC-Workday Championship.
The "Brooks Koepka Is Back" tour continues
Following his Waste Management Phoenix Open win and subsequent strong start at Riviera, it sure looked like Brooks Koepka was fully back. Like back back. Then, the brutal Saturday conditions in L.A. got the best of him, like they did so many others, and Koepka shot himself out of the tournament with a third-round 77. However, he sneakily threw up a 69 on Sunday, a solid bounce-back round.
That positive momentum carried over into the opening round of the WGC-Workday, where Koepka played alongside World No. 1 Dustin Johnson and slapped him around by 10 shots. Koepka's five-under 67 has him one off the lead, and it has him talking like big bad Brooks again. Here's what he said when he was asked about how hard it was to prepare for a course he's never played before:
"I mean, Rick [Koepka's caddie, Ricky Elliott] walked it, I get a yardage book, it's not too difficult," he said. "I don't think anything of it. It is what it is. You've got to look up on the tee, you know on 10 water's right, there's bunkers on the left, so put it in the fairway."
It's not too difficult? It is what it is? Oh yeah, he's back alright. Those are the Koepka quotes we came to know and love when he was ripping off major after major, before he was humbled by injury and some poor play. In a matter of weeks, he's seemed to put all that behind him, which is very Brooks Koepka of him. Keep it simple.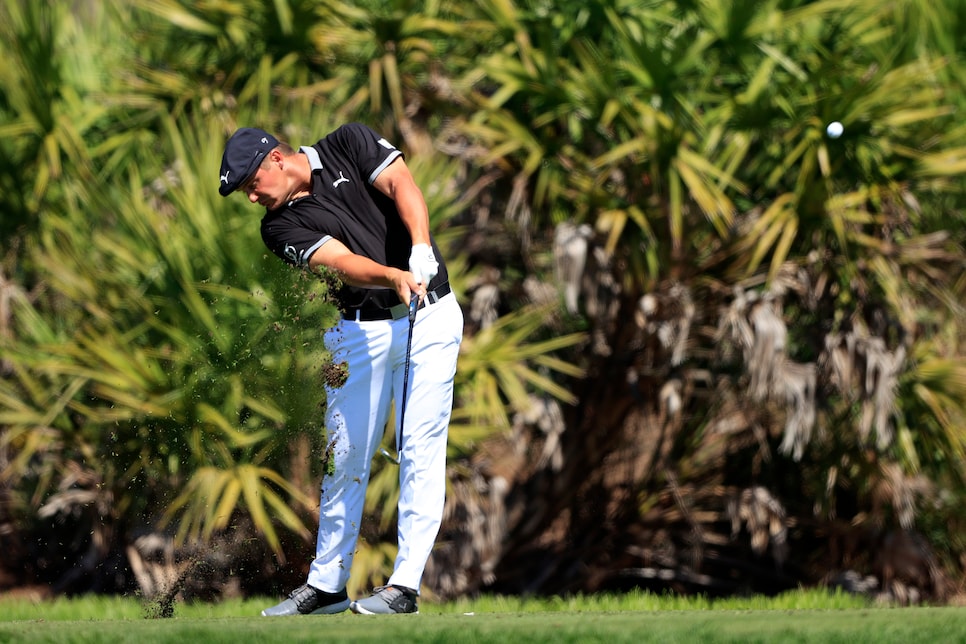 No 2015 NCAAs magic for Bryson DeChambeau
For the gambling community, this was a tough week to handicap, which is always the case when the PGA Tour makes a stop at a course for the first time. We did, however, have the 2015 NCAA Championship to go off of, and a handful of players who competed in that event were in the field this week. Bryson DeChambeau was that year's NCAA individual champ, meaning the vibes simply had to be good six years later.
What Bryson (and anyone who bet him) quickly found out Thursday is that what happened in 2015 had absolutely zero relevance in 2021. The much larger version of DeChambeau struggled mightily in his opening round, posting a five-over 77 that has him in a tie for 64th in a 72-man field. Like last week, the driver was a mess, with DeChambeau losing 1.186 strokes off the tee and was even worse with his irons, losing nearly three strokes on approach. The game is just not in a good place right now, which could be all part of his process. He even warned us in his Wednesday press conference, claiming he was close but won't have it completely figured out "for awhile." If you didn't listen (slowly raises hand), that's on you.
Luckily, he gets three more rounds to continue to grind since it's a no-cut event, meaning he'll avoid the dreaded MC-MC on his record.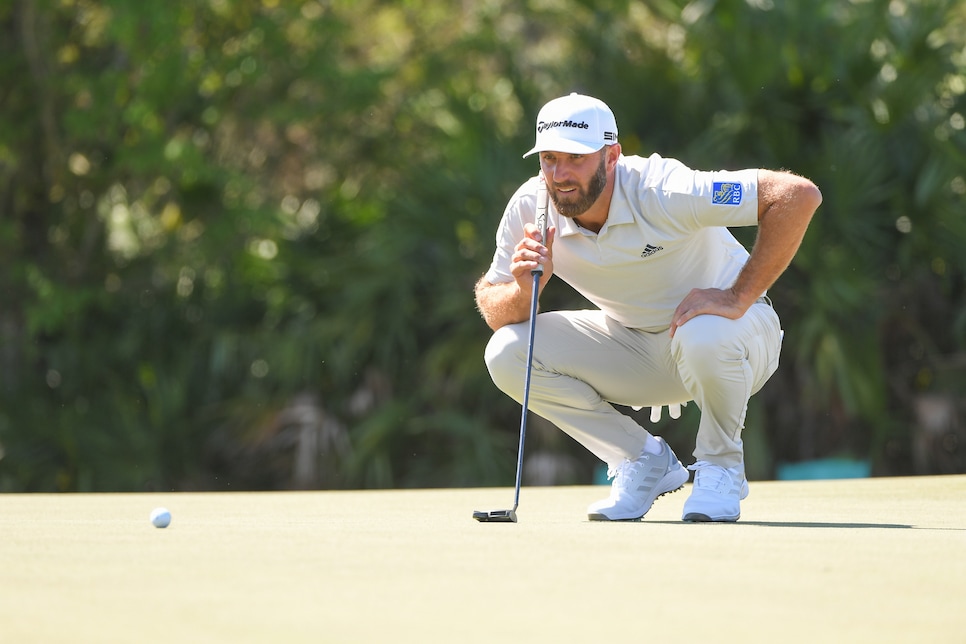 So that's why it's called "The Concussion"
How anybody else played is the last thing on Bryson's mind, but he can at least take solace in the fact that The Concession beat up some of the other best players in the world, including World No. 1 Dustin Johnson, who also shot 77. Bubba Watson (77), Tommy Fleetwood (75), Harris English (78) and Justin Thomas (73) all took their licks, too. Nobody had it worse than Matthew Wolff, whose first-round 83 summed up why the course has earned "The Concussion" nickname.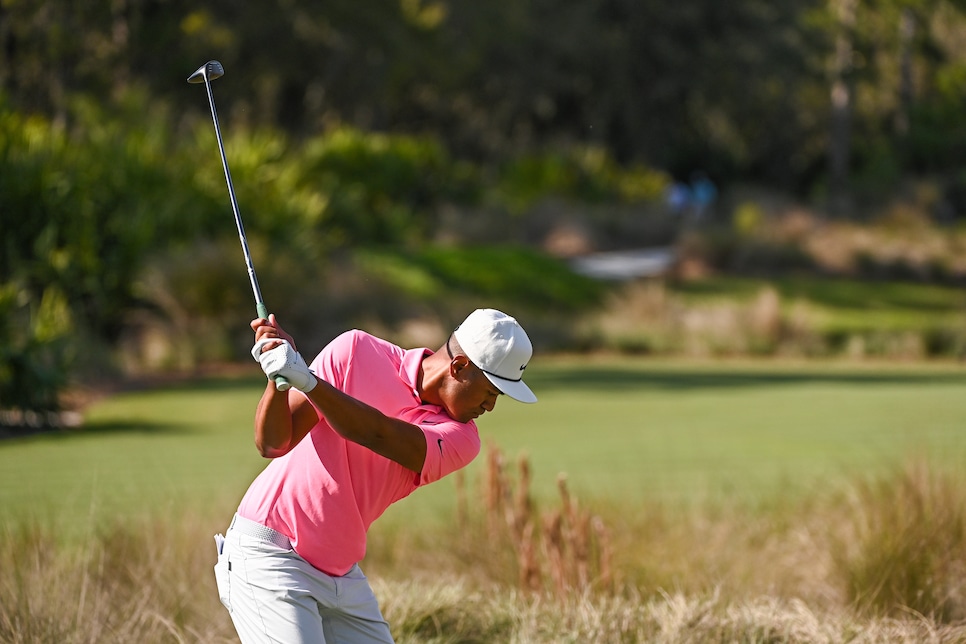 You guys aren't going to believe this ...
Tony Finau shot a four-under 68. He figures to be in the mix again this week. He's really good at the sport of golf. We have nothing further to add.