Takeaways
Si Woo Kim exorcises TPC Southwind demons, Tony Finau can do no wrong and Rory McIlroy's slow start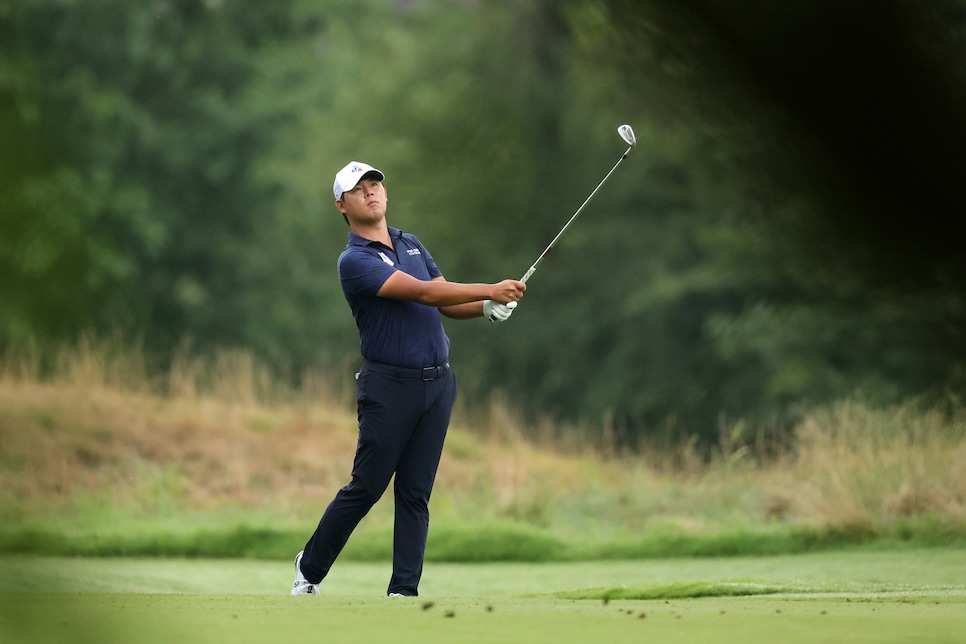 A year and one week ago, Si Woo Kim began the final round of the WGC-FedEx St. Jude Invitational at TPC Southwind a whopping 23 shots off the lead of Harris English. Without any chance of winning or even making that large of a move up the leaderboard, Kim decided to go full car crash, shooting a final-round 78 that included a back-nine 43, which included a 13 on a par 3. That's not a typo.
On Thursday, Kim returned to the scene of the crime, which is now the scene of the first event of the FedEx Cup Playoffs, seemingly in so-so form. In his last six starts, he had missed three cuts but also posted back-to-back top 20s, bookending that stretch with an odd WD after 54 holes at last week's Wyndham Championship. Although, if you know anything about Kim, the "odd WD" is just the norm. He could come out and shoot 80 the next round and WD again, or he could come out and shoot 62 and lead the golf tournament.
Kim chose the latter in the opening round, exorcising some serious Southwind demons with an eight-under 62 to grab a share of the lead with J.J. Spaun. Remember that back-nine 43 with a 13 on a par 3 from last summer? Kim shot a seven-under 28 on that same back nine Thursday, which, for those bad at math, is 15 shots better than 43. On the par-3 11th, he was 10 shots better than a year ago, settling for a par and then proceeding to play the final seven holes in six under, finishing with a walk-off eagle two at the 18th:
In keeping with the odd theme, Kim claimed he completely changed his putting grip mid-round, which explained the late charge.
"Yeah, it was great to start birdie, two under and then I was a little struggling putting," said Kim. "And then I just decided to change the putting grip, so I think that makes more feel comfortable. I think that's why a couple putts [went in] on the back nine and I got confidence."
That's a great lesson for us hacks. If you can't make a putt, just change your grip mid-round. Of course, we're not three-time PGA Tour winners, so results may vary.
Tony Finau can do no wrong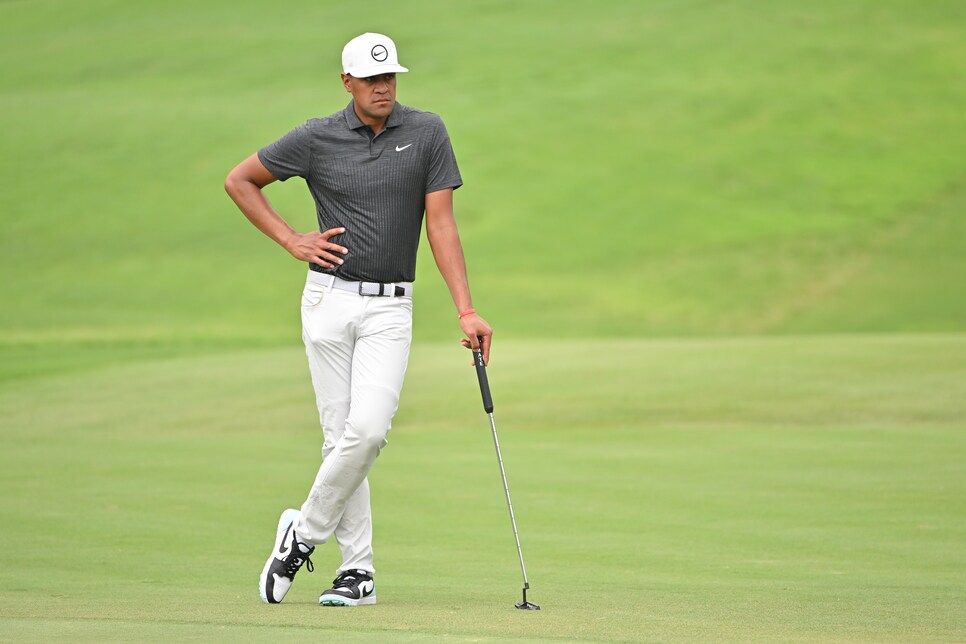 If the back-to-back wins didn't make it clear enough, Tony Finau's first-round 64 at TPC Southwind made it abundantly clear that this man is HOT FIYA right now. He can do no wrong, as evidenced by this first-hole birdie that had absolutely zero business being a birdie:
Yeah, that's when you know it's going good. It's going really good when you're mentioned in the same breath as Tiger Woods. Calm down, everyone. We're not suggesting Finau is Tiger, just that he is officially chasing Tiger for the most consecutive rounds of 68 or better on the PGA Tour. Finau is at 10, while Woods' got all the way to 14 in the 2007-08 season. If Finau reaches that mark, there's a decent chance he'll bag a third win in a row and then be leading the BMW after the first round next week. No pressure, Tone.
Rusty Rory McIlroy digs himself a hole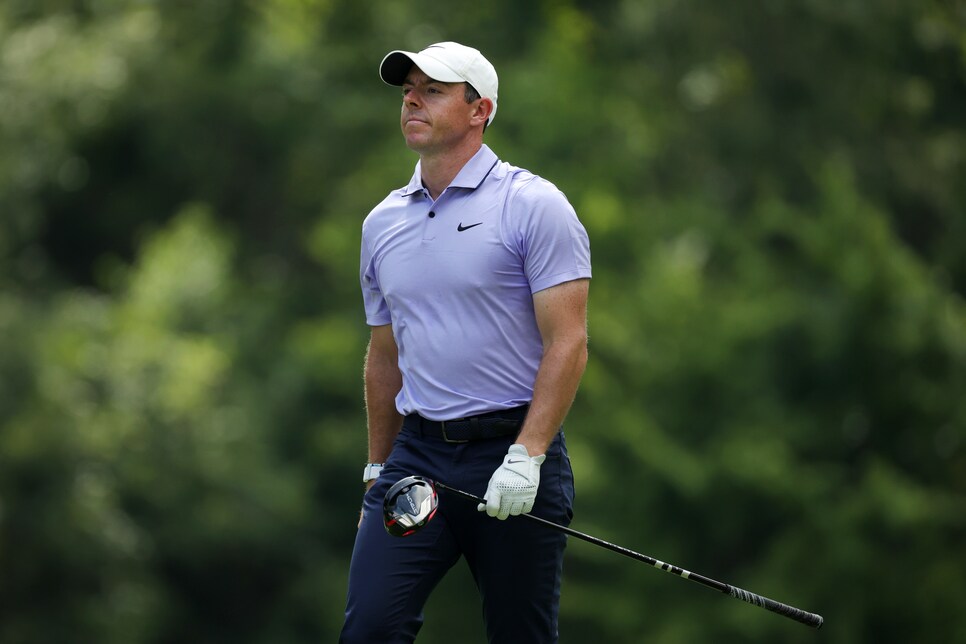 The last time we saw Rory McIlroy, he was breaking hearts yet again in a major championship, the Northern Irishman coming up two shots short of a playoff with Cameron Smith at the 150th Open Championship at St. Andrews. The story everyone had written the night before went up in flames, and, sadly, we won't get another opportunity at a Rory story like that until the 2023 Masters.
Between now and then, though, there is still meaningful golf to be played, starting with the playoffs, which McIlroy has thrived in his career. The post-Open Championship rust proved to be too powerful on Thursday, however, with McIlroy digging himself in a deep hole. The four-time major champ shot an even-par 70, normally a solid score in a big-time event like this one, but it has him T-78, eight shots back thanks to the soft scoring conditions. McIlroy made four birdies and four bogeys, the fourth being the biggest momentum killer at the 15th, where he rinsed one off the tee.
Knowing McIlroy, he'll bounce back and end up in the mix on Sunday. If he goes on to miss the cut, though, it would mark his first MC in nine starts, a stretch that has featured eight consecutive top-20 finishes.
Recent relocation paying off already for Sahith Theegala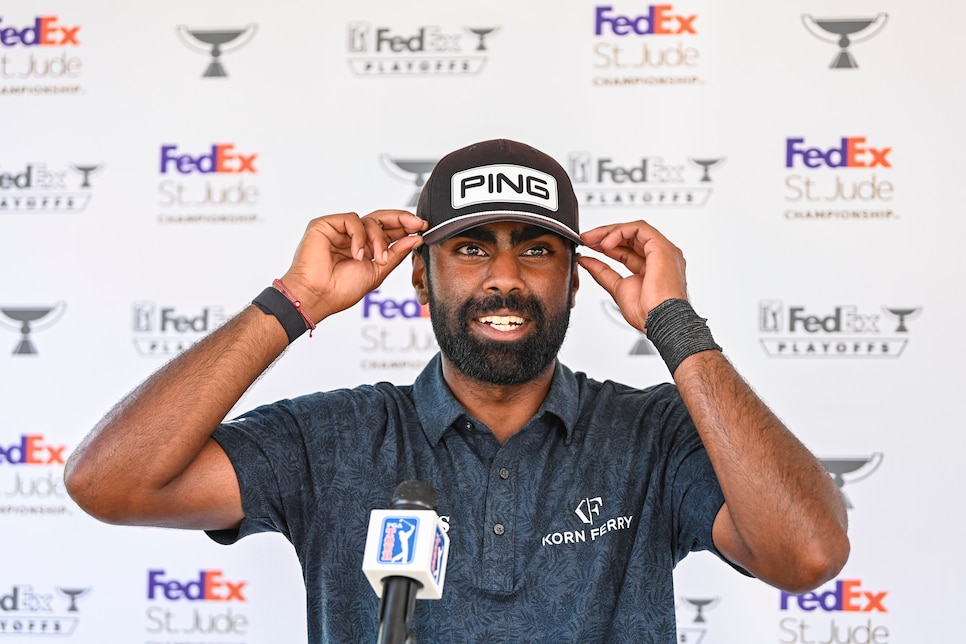 If you recall at the Open Championship, Sahith Theegala got off to a fast start, which was not all that surprising given how talented he is. That said, it was his very first Open, and his very first time playing on that type of turf across the pond. He fell in love immediately, eventually tying for 34th, his first non-MC result in a major. The Pepperdine product is a fast-learner.
This week in Memphis they are playing on Bermuda grass, which is not a surface Theegala grew up familiar with in California. And yet, he opened with a seven-under 63, putting him a shot off the lead in his first career FedEx Cup start. A recent life move was a big help on Thursday, he explained.
"I honestly credit some of this to the move to Houston," Theegala said. "I moved to Houston four months ago now, to The Woodlands, and I've been practicing in this stuff [Bermuda] like every day. I'm like I'm never going to play in grainier conditions than there and these might be a little bit grainier, so it's helped a ton just practicing there the last three months."
Theegala made the move out of pure "I'm so done with this" energy, the 24-year-old having had enough of traveling in and out of LAX. So he went searching for a more central location and he found it in Texas.
"My aunt used to live in The Woodlands and I just have like really good childhood memories there, just hanging there," he added. "So it's like what's better -- it doesn't seem like too much of a better spot because it's a two-hour flight everywhere direct and it's been so awesome for that. And also, I'm going to be an L.A., California guy my whole life, but just golf I feel like in Houston is more similar to a lot of courses that we play. Just kind of those factors and kind of being on my own, I guess."
The (potential) mega movers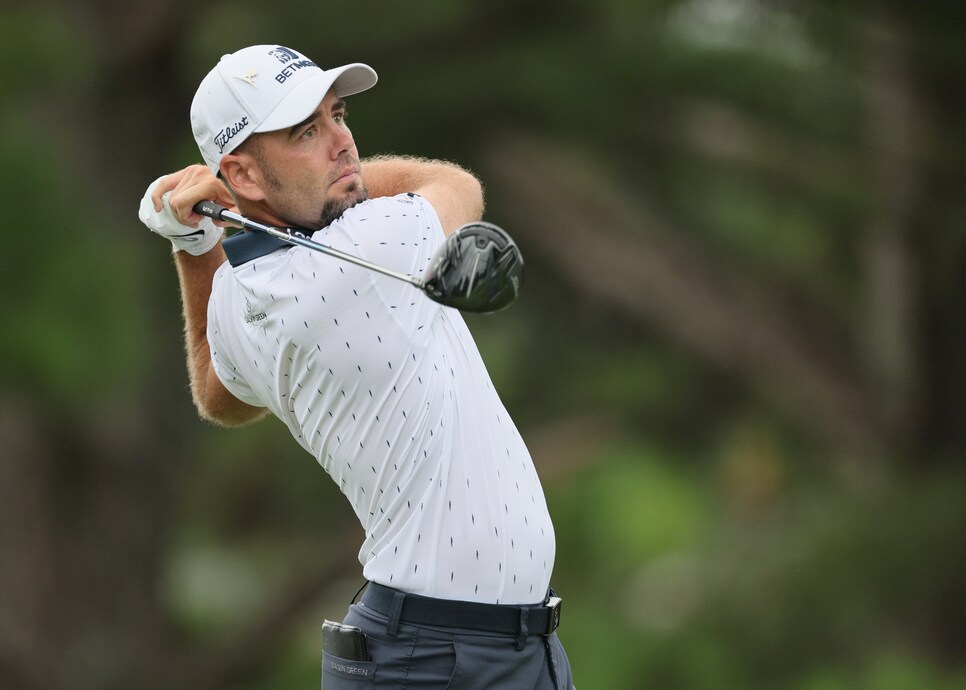 It's playoff time which means guys are fighting for their Tour Championship lives, and while it's only one round, a handful of players made some serious headway toward East Lake. The obvious mega mover is Rickie Fowler, who are Shane Ryan already covered in exquisite detail, as always. But then there are some lesser-known bubble stories like Troy Merritt, who entered the week at 64th, which is a missed-cut away from the end of your season. But a five-under 65 has Merritt projected at 44th, which would be safely into next week and in great position to make a run at East Lake at the BMW. Again, though, it's early.
Others to watch over the next three days include Lee Hodges, who also shot 65 and moved from 99th to 63rd (projected), Ryan Palmer (110th to 71st, proj.), Michael Thompson (103rd to 68th, proj.) and Jason Day (113th to 74th, proj.). If any of those guys go backward, it's curtains on 2021-'22. Forward, and they might go from having a bad season to great one.