The Loop
Take it to the bank: Tour Championship winner Jordan Spieth is the player of the year and No. 1 in the world
What a ride that Jordan Spieth has had in 2015, the final leg taken in a Brinks truck. On Sunday, he ran his on-course earnings for the year to $22 million.
Yet money is the least of it, notwithstanding its function as a measurement of performance. This is the stuff of legend as defined by Tiger Woods early in his career.
Spieth, 22, concluded a year in which he won the Masters and the U.S. Open with a victory in the Tour Championship at East Lake Golf Club. His fifth win of the year ran his earnings to a PGA Tour record $12,030,465, won him the FedEx Cup and its $10 million bonus, and re-establishes him as No. 1 in the World Ranking.
He, too, emphatically settled a PGA Tour player of the year argument that was superficial at best, given the two majors he put on his resume.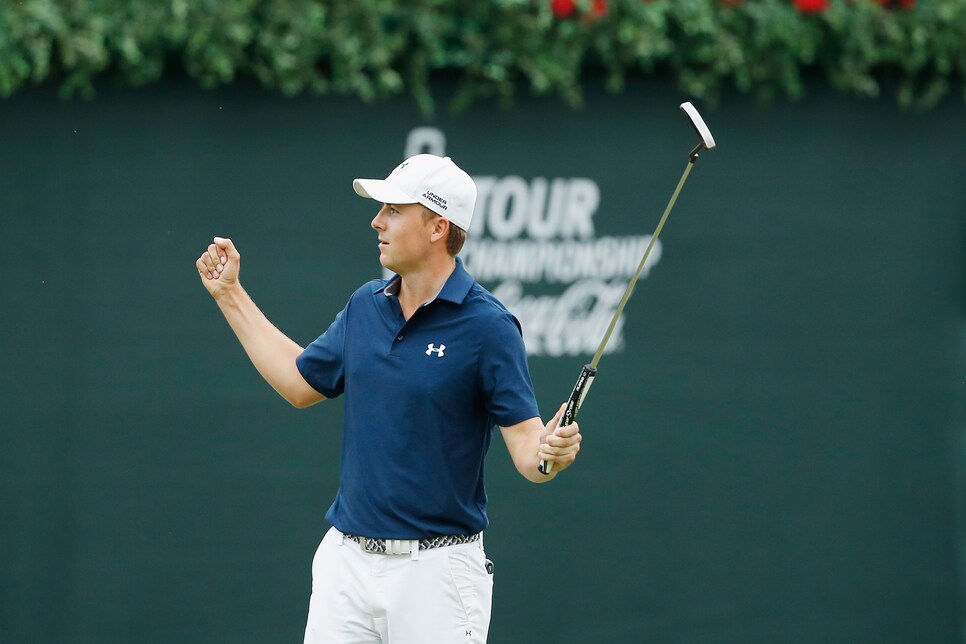 Spieth closed with a one-under par 69 and won by four, assisted by several efficient waves of the magic wand he calls his putter. The most jarring putt he made was from 47 feet with a significant left-to-right break for birdie at the 11th hole.
But like Tiger in the old days, it was a series of par-saving putts that held it together for Spieth. On the last four holes, he made par putts of eight, eight, six and eight feet.
"We didn't have a great playoffs," he said. "But we put a lot of work into this week. I was out here early Monday morning. We approached it as if it was a major and mentally we stayed in it, even though I didn't have my best ball striking, and boy that putter sure paid off."
There, too, was the comfort level he had on East Lake's Bermuda greens, similar to what he was reared on growing up in Dallas.
"So I feel more comfortable reading, I feel more comfortable with my speed control, distance control," he said. "From there a better mental attitude, a little more confidence in my own game, that even if it's not there I can still get the job done. We've done it before."
It was more remarkable composure for a player who is only two months removed from his 22nd birthday, evoking the Woods' comparisons. Spieth already he has six victories, two of them majors. Woods had seven wins and two majors before his 23rd birthday, and it seems logical to assume that Spieth will at least equal that in the next 10 months. This is heady territory into which even Rory McIlroy never ventured.
Of course, Woods' curve rose steeply in the years to follow, and to expect Spieth to keep pace is a big ask and likely an unfair one of him, or anyone else.
But now that he's set an imposing standard for himself, it is fair to ask what will he do for an encore? He has the toughest of acts to follow. His own.