The Loop
Tahoe, Day 2: Clear Creek and Timilick
Monday in Tahoe, I woke up in an old house on the lake. Sunrise wasn't a horrible scene: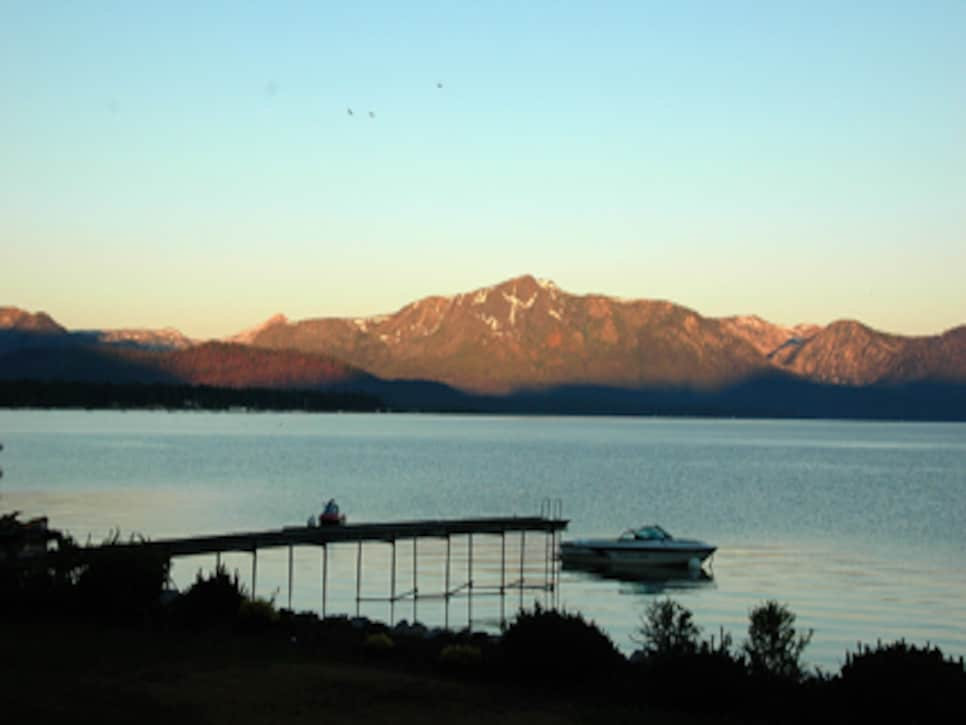 And would you believe, right down the gravel street of this said house on the lake, there sits a tall wooden carving of Joe Montana? I didn't believe it either. Which is why I stopped the car and shot this picture as proof. Hey Romo, do you see what four Super Bowls will get you? (He can't miss it.)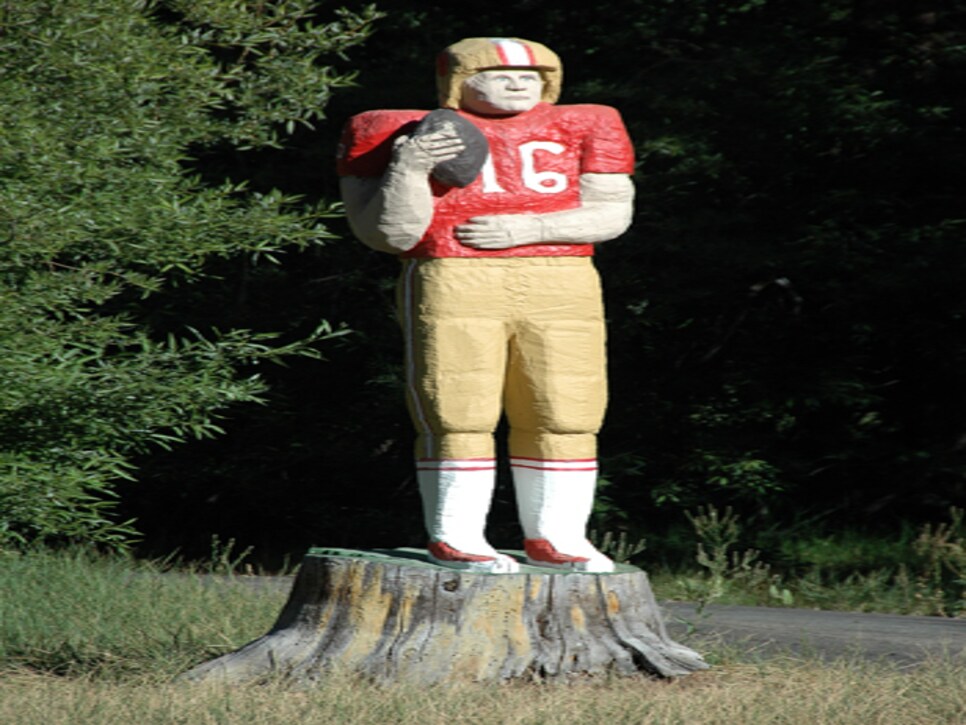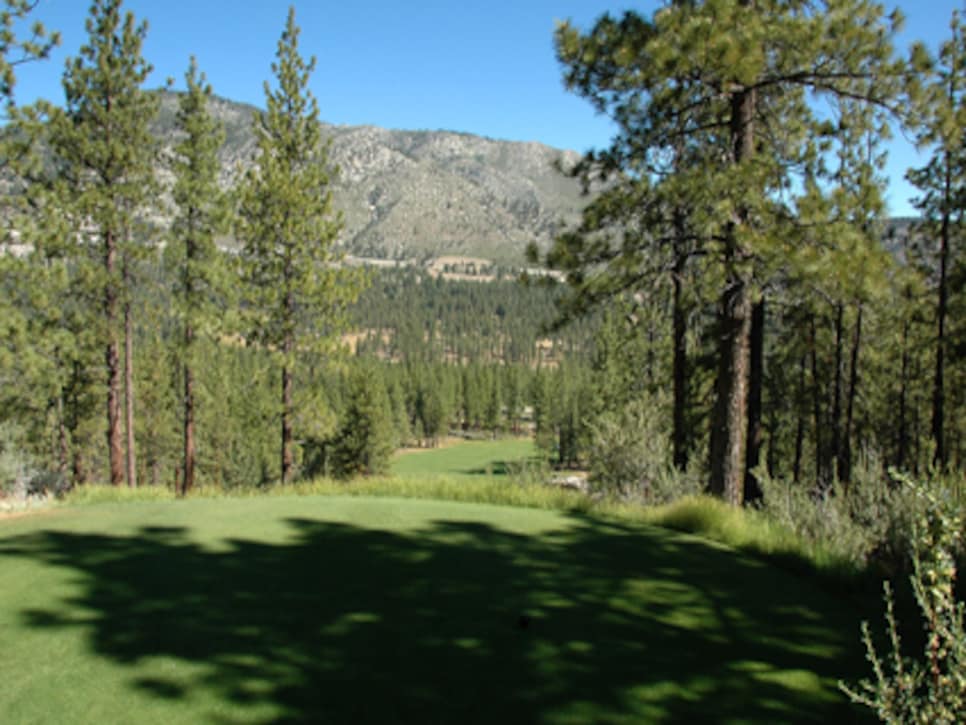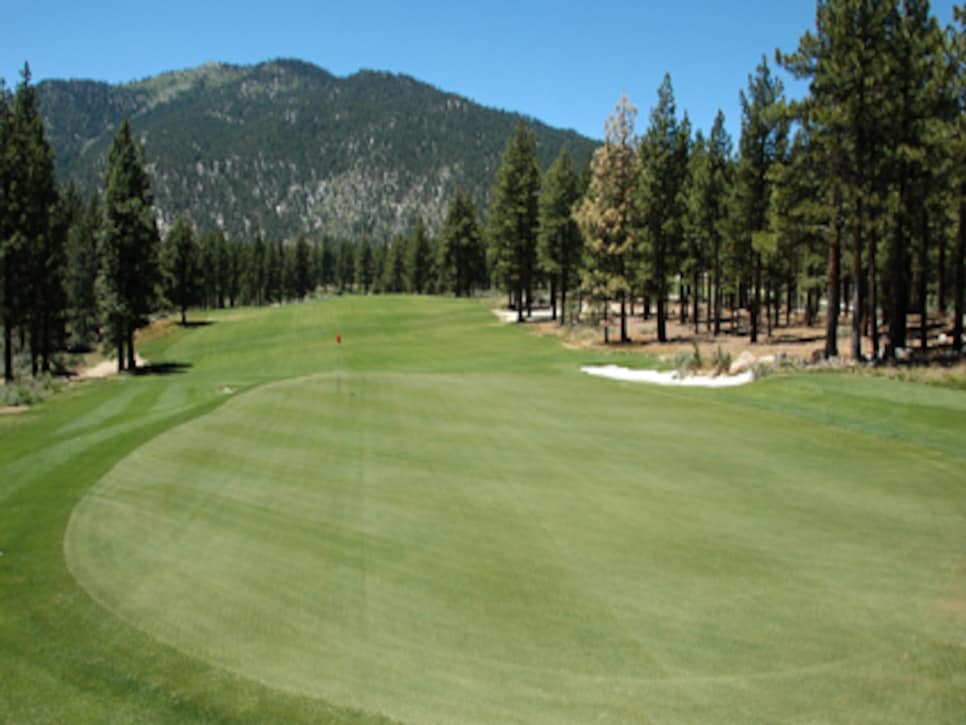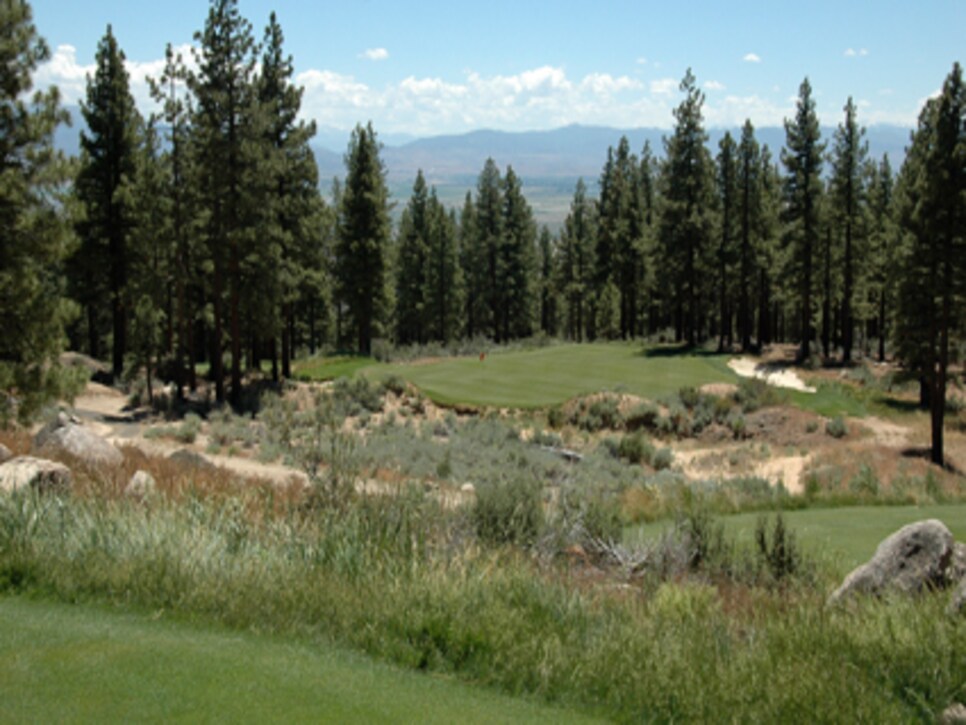 But I lead off lunch with an appetizer of honesty: I questioned the concept of private golf and the decision of opening as a private facility. I feel bad for these guys—not that they need my sympathy. They need members.
After all of their time, energy and money that they put into such a cool course (and I hear the fishing is good), why not show it off for a few years? Why not come into this crazy market with arms wide open as opposed to all security gates shut? Why not "give it away" for a few years? I'd sit back, let the course of my costs generate buzz and a loyal fan base. If and when it was so popular that I had the problem of too much play, then there's the justification to make it semi exclusive. And a few years after that, if I had enough willing members with a lot of disposable income to pay me to close the gates, I'd consider going private. But that's just me.
Traveling the country, I see a lot of Clear Creeks with murky futures. And they all dry up unless they abort the original plan, shed some ego and the notion of exclusivity. Gray's Crossing, also in the Tahoe area, opened in 2007 as a private course. They went public this year and saw an immediate spike in play (from 40 rounds a day, so they say, to closer to 100 rounds per day and closer to 140 on weekends).
Look, I wish all of the successful members of society more success. But after a recent trip to Wales, where I played Porthcawl (the best course in the country) all day for $213 (and could stay the night for an extra $60, which included breakfast), I'm guessing Clear Creek will be public long before they build the planned 164 cottages on 1,576 acres of terrain that could cripple a nimble goat.
Right now you could join Clear Creek for a $30,000 initiation/deposit (you get it back if you leave the club) and $5,000 annual dues (six month season, at the most). After the new clubhouse is finished, the initial fee will go up to $50,000. If the business model, the economy and the competition are all working against them, at least they have a good course to work with. The 40 current members of Clear Creek must love having it to themselves. I know I did.
The afternoon round was at Timilick (Johnny Miller/Jim Harbottle design). Timilick opened in 2008 as a private club. Now, for the second season, they are allowing "promotional play" after 10:00 a.m. For the months of July and August you can play for $160. The twilight rate (after 2:00) is $125. (Both prices include a cart and range balls.)
I preferred Timilick to Clear Creek and Edgewood, which doesn't really get good until the 14th hole and then leans on the 16th and 17th holes as lakeside attractions. Timilick is a peaceful trip through tall, sweet-smelling trees. A few holes have the feel of being at Augusta.
Here's the 14th at Timilick, a 475-yard par 5: