The Loop
Sweeney transfers to ASU; how she got there
"I call her my 2008 Christmas present," said Sun Devils women's coach Melissa Luellen. "It was such a fast deal that transpired for her to transfer from Oklahoma State."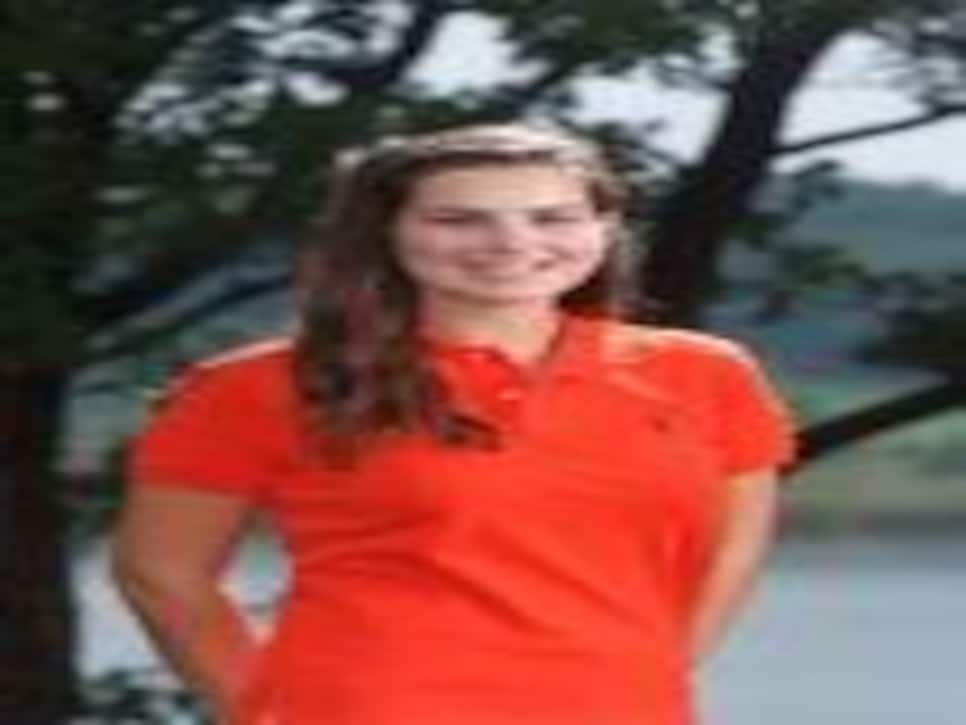 Just how fast? After being released from her scholarship at Oklahoma State last month, Sweeney (right) e-mailed Luellen on Dec. 11 to inquire whether there might be a spot for her on the Sun Devils' roster, what with ASU All-American Anna Nordqvist having decided to turn pro and leave school early. Luellen, who was returning home from the National Golf Coaches Association's annual convention in Las Vegas, got the e-mail en route to the airport. Once getting a copy of the release, Luellen talked to Sweeney on the phone Dec. 12 and set up an official visit on campus for Dec. 16.
"I think she thought I wouldn't want her to come. I don't know why," Luellen said. "Obviously with the loss of Anna, just an exceptional player, that hurt us a lot. Then to have the opportunity to get such a great player [in Sweeney], to have that opportunity for her to join the team in January was just beyond belief."
Once the 19-year-old Andover, Mass., native took her official visit--after also taking an official visit at Georgia--Sweeney was set on going to ASU, the No. 2 ranked school in the final fall Golf World/NGCA coaches' poll. Still, there was a hitch: She needed to take a three-credit-hour online sociology course in order to have the proper credits to transfer. Cramming all her studies into less than a week, she passing the class, allowing her to be officially admitted to Arizona State Jan. 14.
"I guess you can say the winter has been a little crazy," Sweeney told Golf World Wednesday night when reached by cell phone. "I'm just so excited to have a fresh start."
There's no questioning Sweeney's talent: the former Leadbetter Academy student won the Big 12 Conference title last April, one of five top-10 finishes in eight spring starts (she enrolled at OSU in January 2008 after playing in LPGA Q school in December 2007). Her results also earned her the Big 12 newcomer-of-the-year award.
This past fall, Sweeney played in just one tournament for Oklahoma State (T-48 at the Mason Rudolph in September) after being given the OK to participate again in LPGA Q school, where she reached the finals but missed the 72-hole cut.
Sweeney told Golf World she has no intention of trying Q school again in 2009. "I'm fully committed to college golf," she said. "I'm not going to go back to Q school this year. I want to have a college experience and have a collegiate resume going into professional golf.
"You're not going to see me at ASU for just four months," she continued. "You're going to see me there for a minimum of a year and a half. I've already put the ASU grips on my wedges and on my putter. I really want to commit to this school, and I'm really excited to be part of such a great team. I know people are probably going to comment on it. You can say what you want to say about my qualifying experience, but I'm very happy I did it. I have no regrets in going."
As I wrote in this week's issue of Golf World, despite losing Nordqvist, the addition of Sweeney, along with the highly anticipated arrival of January freshmen Carlota Ciganda and Giulia Molinaro (a fellow Leadbetter Academy pupil) provide Luellen with more depth than she has had on her roster at any times since she started coaching at ASU in 2002.
"It's going to be very competitive," Luellen said. "I've told them, 'We're going back to qualifying. It's going to be nothing but better for your and your game ... to keep you on your toes. This is what you signed up for, come to ASU to be on a highly competitive team. And we're finally able to provide that for you.' "