Hudson Swafford's current streak of 19 straight made cuts is tied with Jason Day for third-most on the PGA Tour, behind only Adam Scott and Daniel Berger.
But it's what Swafford wasn't doing that was getting to him.
"If it doesn't bother you that all your friends have won around you, then you probably need to look for another job," Swafford told reporters on Sunday. "Not saying that it was holding me back or anything, but it just, it creates a little fire. Play with these guys day-in, day-out, live a couple miles away from them, and it motivates you."
For Swafford, that motivation led him in part to instructor Scott Hamilton, who began working with Bulldog alum nearly two years ago. Since then, Swafford has improved his backswing so that he not so laid off at the top. Hamilton has also helped shallow Swafford's swing out.
They were significant changes for Swafford, who had been well across the line at the top and steep on his way down with the driver and his wedges. The result: More consistency off the tee and into the green.
It helped, too, that the 29-year-old Swafford, a streaky putter early in his career, improved his consistency with the flatstick under Mike Taylor at Sea Island, which thanks in part to its large contingent of tour pros living in the area, has one of the best performance centers on the planet.
"They know that I have the ability and then just telling me that, just be patient, you're going to win, you're going to win, you're going to win a lot, just be patient," Swafford said of the influence of Hamilton and Taylor. "Just hope this is the first of many with those guys."
Another week, another 59, this time courtesy of Adam Hadwin, a player who just over three years ago was outside the top 600 in the world.
Before 2010, just three players had broken 60 on tour. Since then, it has happened six times, including twice in the last two weeks.
The question I'm seeing a lot is, does the latter make it any less impressive? My colleague Jaime Diaz addressed that question earlier this week, but the short answer, as one player put it to me at Waialae Country Club, is any time someone shoots 50-something it's special.
I'll say it another way: Do you enjoy watching birdies and eagles, or players struggling to make par? That's like asking if baseball fans like home runs.
Players will continue to go low, yes, but don't get too used to it, especially with the slate of courses coming up over the next few months.
Conditions are expected to be difficult at rain-soaked Torrey Pines this week, where the rough is up and the South Course played as the second-hardest venue on tour last season. Spyglass Hill and Pebble Beach ranked 15th and 16th, respectively, while PGA National ranked fifth and Innisbrook's Copperhead Course sixth. The most vulnerable course to low scores in the near future might be TPC Scottsdale, site of next week's Waste Management Phoenix Open.
Sam Greenwood/Getty Images
Every case and every patient is different but when Brandt Snedeker suffered a rib injury during the 2013 AT&T Pebble Beach Pro-Am, he said the pain was so bad in the days afterward that at times it hurt just to breathe. And that was just from a strained intercostal muscle, an injury not nearly as bad as the stress fracture that McIlroy suffered while testing equipment in the offseason.
Even as Snedeker's pain started to subside, he couldn't rotate in his swing, and he still felt it at impact to follow-through. With the Masters looming a little more than two months away, there's no need for McIlroy to rush back.
Greg Norman used to say the season didn't begin until the PGA Tour reached Doral, then the start of the Florida Swing. More recently, that honor has belonged to Torrey Pines, where Tiger Woods and/or Phil Mickelson have frequently made their annual debuts.
This year is no exception, with Woods making his first start of 2017, Mickelson playing and three of the top six in the world -- No. 1 Jason Day, No. 3 Dustin Johnson and No. 6 Hideki Matsuyama -- also in the field.
Other notables pegging it this week include: Justin Rose, Jimmy Walker, Patrick Reed, Rickie Fowler, Paul Casey, Brooks Koepka, Emiliano Grillo, Brandt Snedeker and J.B. Holmes.
Big-boy course, big-boy golf.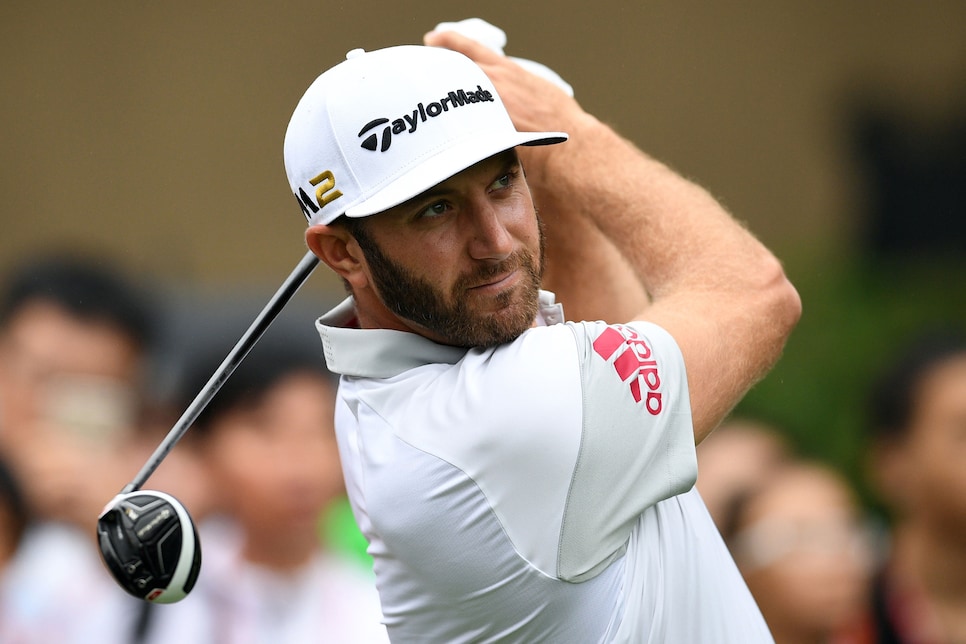 Brandt Snedeker is the defending champion at the Farmers Insurance Open, where he has won twice and has a half-dozen top-10s in 10 appearances there. Still, it's hard not to like Dustin Johnson's chances this week. His game is perfectly suited for big ballpark Torrey Pines (duh), and he's coming off a runner-up finish in Abu Dhabi. He also has a history of playing well on the Left Coast (he was T-3 at Torrey Pines in 2011), and one of his goals for this year is to close out more tournaments when he is contention.
This is a different Tiger Woods in that in the past he never would have admitted to being concerned about anything, much less about playing four times in five weeks after coming off a long layoff and injury history that's as thick as a dictionary. "Yeah, that is a concern, there's no doubt about it," Woods said when asked about the busy stretch. "But I am always looking forward to it. I've sat out long enough here. I've got my body in a pretty good state where I feel like I can handle that workload. But I still got to go out there and do it and still got to experience it." With temperatures in La Jolla expected to be as low as the mid 40s and highs only near 60 degrees, Woods' glutes are on notice: Be activated. …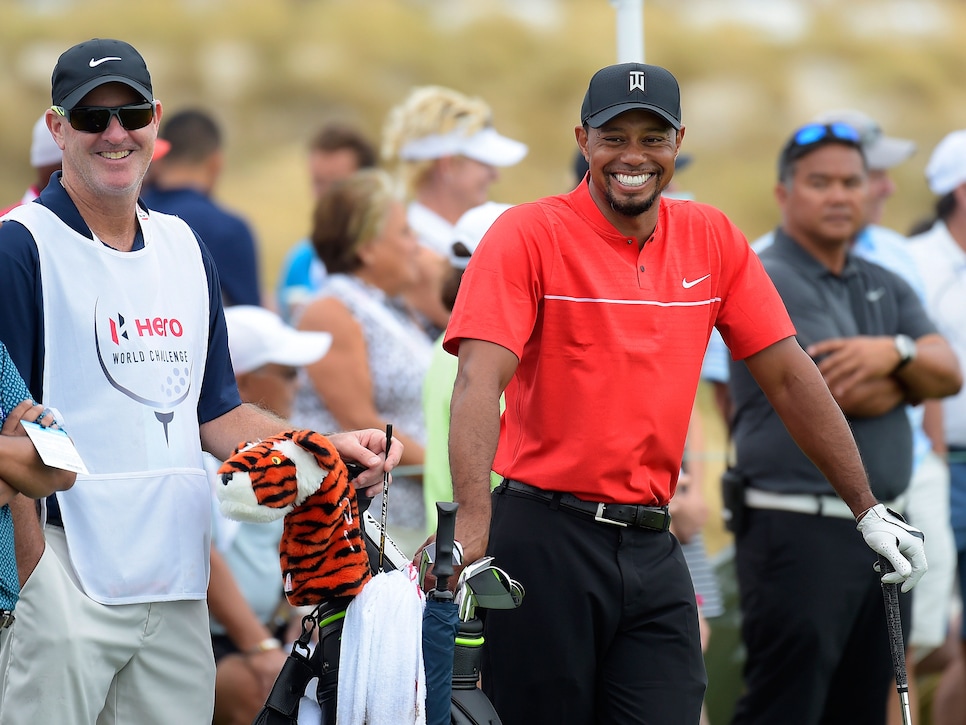 Greg Eason should get some kind of perseverance award. After failing to break 90 in his first three rounds on the Web.com Tour this year, the 24-year-old Englishman rebounded with a 68 on Monday in the second round of the Great Abaco Classic in the Bahamas. The former All-American out of UCF opened the year with rounds of 91 and 95 in ridiculous conditions at the Great Exuma Classic, also in the Bahamas, claiming to have lost 32 balls in the process, before recording a 15 on the par-5 18th to cap an opening-round 90 on Sunday in the tour's second event of 2017. …
As much as the USGA was ridiculed last year, it should be commended, along with the R&A, for considering more common-sense rule changes -- particularly reducing search time for lost balls from five minutes to three, allowing players to repair spike marks on greens and emphasizing red stakes for water hazards. I'd take the last one a step further and change how out of bounds stakes are treated and simply play them as a lateral hazard, though that's just wishful thinking on my part.