The Loop
Sutherland: 'Travel has worn me out'
Another winning women's coach has announced plans for retirement at season's end citing the increased hours the job is requiring to succeed at the national level. Less than a week after her Aggie squad won its second-straight Big 12 Conference title, Texas A&M coach Jeanne Sutherland said that this would be her final season in College Station as she is taking the head professional job at Vail (Colo.) GC.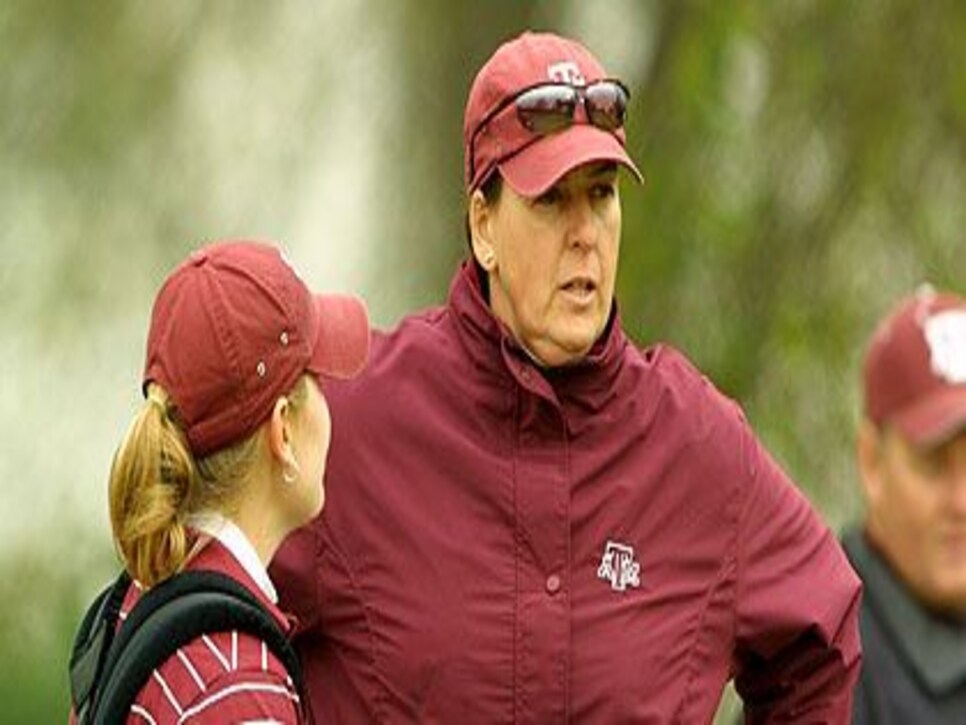 "The travel has worn me out," Sutherland said in an impressively honest statement released Wednesday. "My mindset changed when I sat down and counted the number of nights I had spent in hotel rooms in the last year. In today's world of recruiting, golf is 365 days and encompasses every country in the world. You can't afford a moment's hesitation to climb on a plane and check a player out. When that hesitation occurs, your program will slide and I didn't want that to happen at A&M."
Sutherland, who came from Vail as an assistant professional in 1992, has taken A&M to the NCAA Championship four times, including the past three seasons. Her teams had advance at least to regionals in 13 of 15 seasons.
I applaud any coach who is willing to work hard to try to recruit players and develop his or her program to contend for conference and national titles. But the sport needs to be careful it's not creating an environment where the sacrifices individuals are required to make are so great that they no longer want to be in the game. It's why I'm happy to see the NCAA Division I management council eliminate the use of text messaging in recruiting prospective student athletes. And the more and more I think about it, the more and more I think some sort of recruiting calendar needs to be put in place, where there is a period of time in the summer that coaches can't recruit players. It would keep prospective players from feeling slighted if coaches recruiting them aren't following every single hole of their summer competition (or keep the players from expecting coaches to always be there). It would also allow coaches some time to recharge.