The Loop
Surprises for golfers is an innovative gift idea
ORLANDO -- Who doesn't like receiving surprise gifts?
That's the idea behind the Birdie Box, a monthly delivery-subscription box that is filled with products from premium golf, lifestyle and nutritional brands.
When you sign up, you answer a set of 13 questions about your personal preferences -- hobbies, sports-team affiliations and other interests. Your monthly Birdie Box will then be personalized for you based on your answers, and built differently each month.
Some cool higher-end items potentially included in your box could be a Mophie phone charger (retail prices start at $79) or a Jambox portable speaker ($150). A BirdieBox subscription is typically $44.95 per month, depending on how many months you purchase. Also included (warning: shameless plug) is an issue of Golf Digest magazine every month.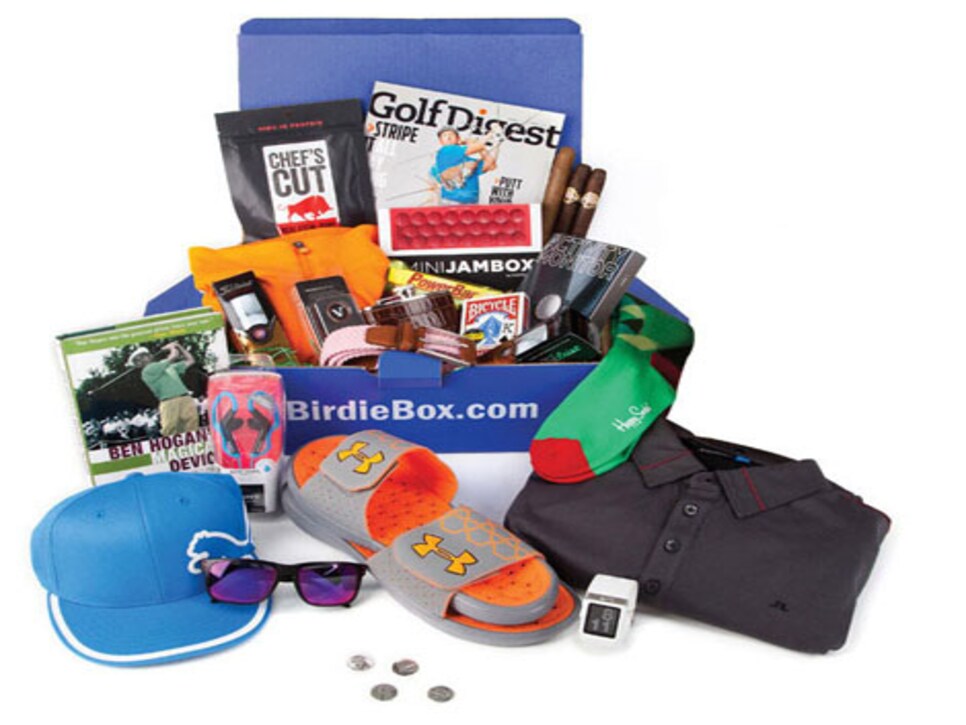 Birdie Box also plans to do specialty boxes in 2014, starting with the "first major" box, which is priced at $99.99. What's in it? That's a surprise, too. Co-founder Keith Bolognese wouldn't spill the beans, but he says to expect all Augusta-themed items based around the Masters. Similar boxes will be available around the other three majors, Mother's Day and Father's Day.
Plans are in the works to offer Birdie Boxes at charity or club events, too, Bolognese says. Place a logo on the box and you have a giveaway at the event of your choice.
Bolognese also made the case that his product is a good marketing vehicle for companies offering an upcoming product. The Birdie Box is a way to get a product in front of a known consumer, he claimed.
What type of products are on the horizon? Those are all surprises. For more: birdiebox.com.