The Loop
Surprise guest at the men's member-guest
When my brother, John, and I were on the fourth tee during our first match in his club's member-guest tournament this past week, the head pro, whose name is Stuart, drove up in a cart and asked whether anyone in our group had lost a wedge. He said that three of them had been turned in -- he had them right there, in his cart -- and I laughed to think that so many players had lost clubs already, because play had been under way for only about half an hour. A couple of holes later, I had a short pitch to a green on a par 4, and discovered that one of the lost wedges had been my 52-degree. I retrieved it from Stuart's cart a little later. Here's Stuart -- hey, what's so funny?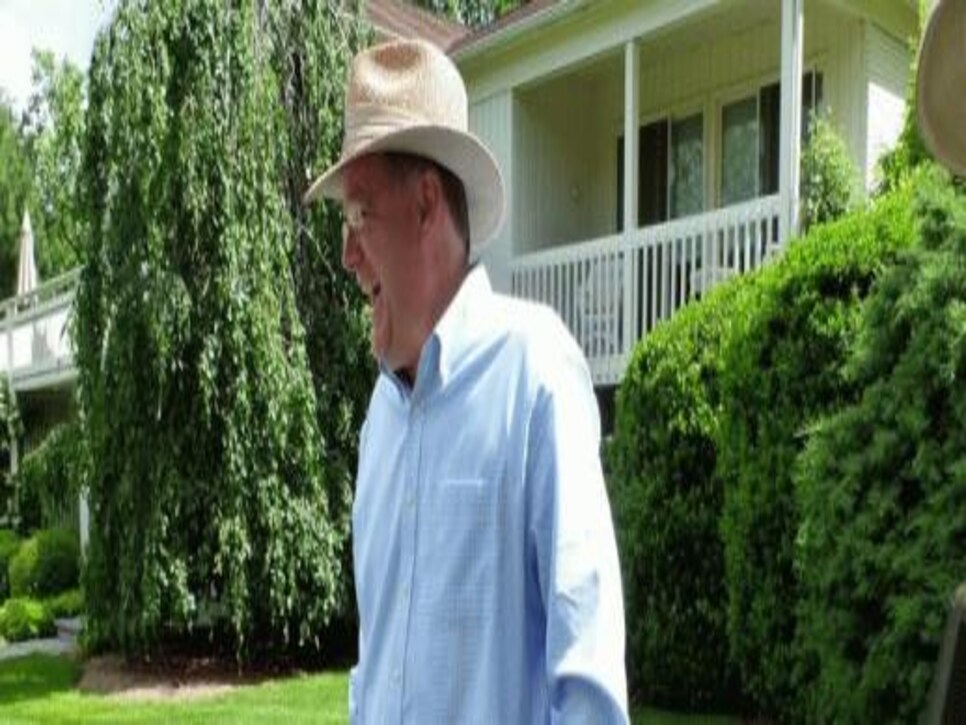 John and I won low gross in the best-ball competition on the first day, and I had a closest-to-the-pin on a par 3 the second day, but that was pretty much it for us -- although John determined later that if we had beaten the pair who won our flight, rather than losing to them 3 down, we would have won the flight instead of coming in last.
Nevertheless, the weather was perfect, and we had a very good time, and we each got a new golf shirt and two dozen Pro V1s. We also got to eat quite a lot of what is now my favorite member-guest snack: little plastic cups filled with trail mix.
John and I were in the lowest-handicap flight, and on the last day we got to play matches against what I thought of as the tournament's two featured pairings: his club's superintendent, whose partner was the superintendent from another club in our state; and a member whose partner was a player of a type I'd never encountered, or even heard of, in a men's member-guest -- a woman.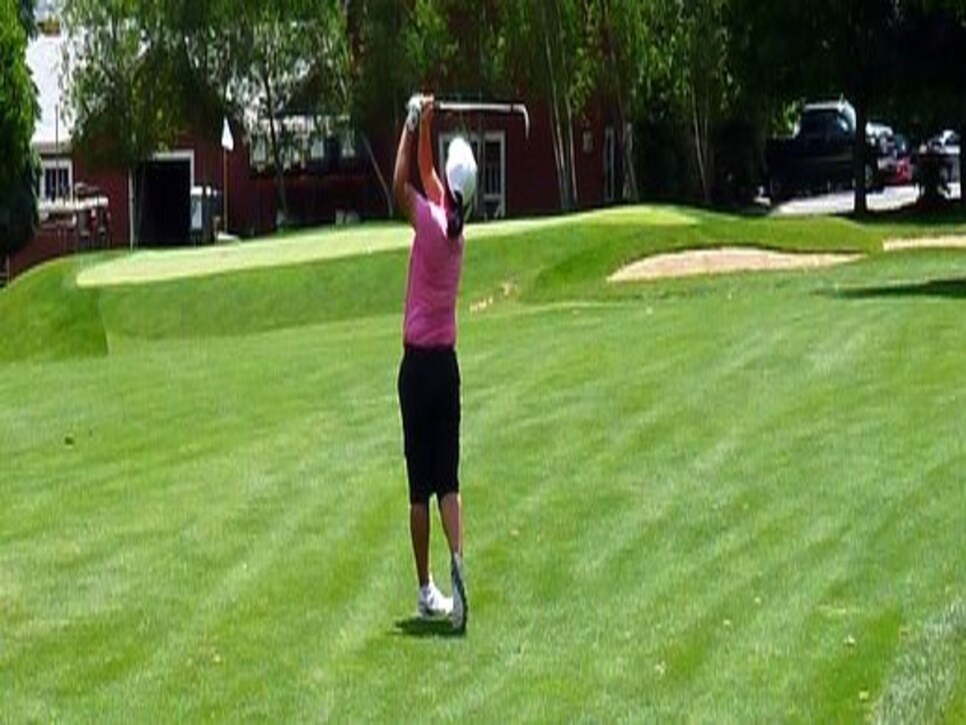 Her name is Susan, and her tournament handicap was 9. She's a trader for a Norwegian oil company. She took up golf eight years ago, when she was 31. She's 4 feet, 11 inches tall. She played from the same tees we did, but still out-drove (I would guess) 90 percent of the field. She is a deadly putter. She won a couple of skins and a couple of closest-to-the-pins, and in a side contest she won a bottle of Johnny Walker Blue (which she shared with everyone). She and her partner, whose name is Tim, came in second in our flight, and she was the horse. John and I halved our match with them -- quite an accomplishment. Best of all, she never smoked a cigar.
The decision to let Susan play was Stuart's, and his thinking (he told me) was that the tournament is an invitational event for the men of the club, and that, if one of them wants to invite a woman, so be it. I don't know what I think about that generally, or what the general feeling among the other men was, but everyone liked Susan and I overheard several men trying to persuade her to join.