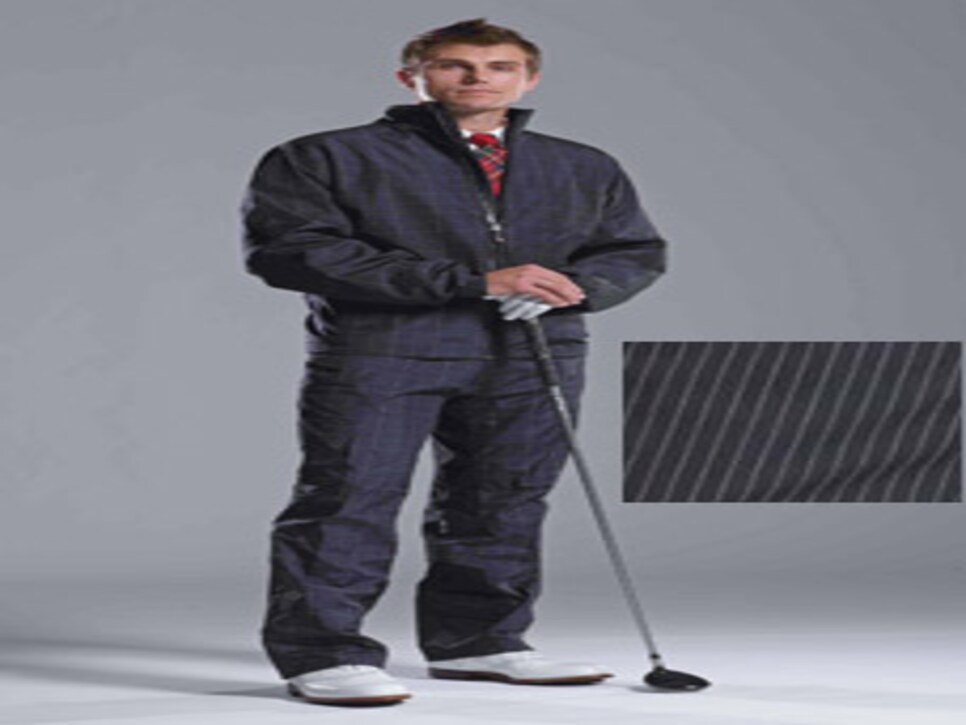 If you don't mind spending a little more, then a Polo RLX pinstripe (inset) waterproof and breathable rainsuit is another stylish option (jacket, $695; pants, $495).
As you would expect, the newest rainsuits do an outstanding job of keeping you dry. But that's just one of many reasons to consider investing in one to protect you from those spring showers. Here are key features:
The Sunice Alton Jacket($375) and pants($285) use Gore-Tex Micro Grid Backer technology that's guaranteed to keep you dry in a lightweight, breathable garment.
Freedom of movement is very important. This suit is form-fitting so you don't look like you've been inflated with helium, yet the fabric stretches to allow you to swing comfortably.
It's now possible to stay dry and look good. This windowpane design adds panache to a rainsuit. (We even thought it looked good paired with this tie.)
Other companies like FootJoy, Zero Restriction, Nike and Adidas have great raingear. Expect to pay more for garments that are "waterproof-breathable."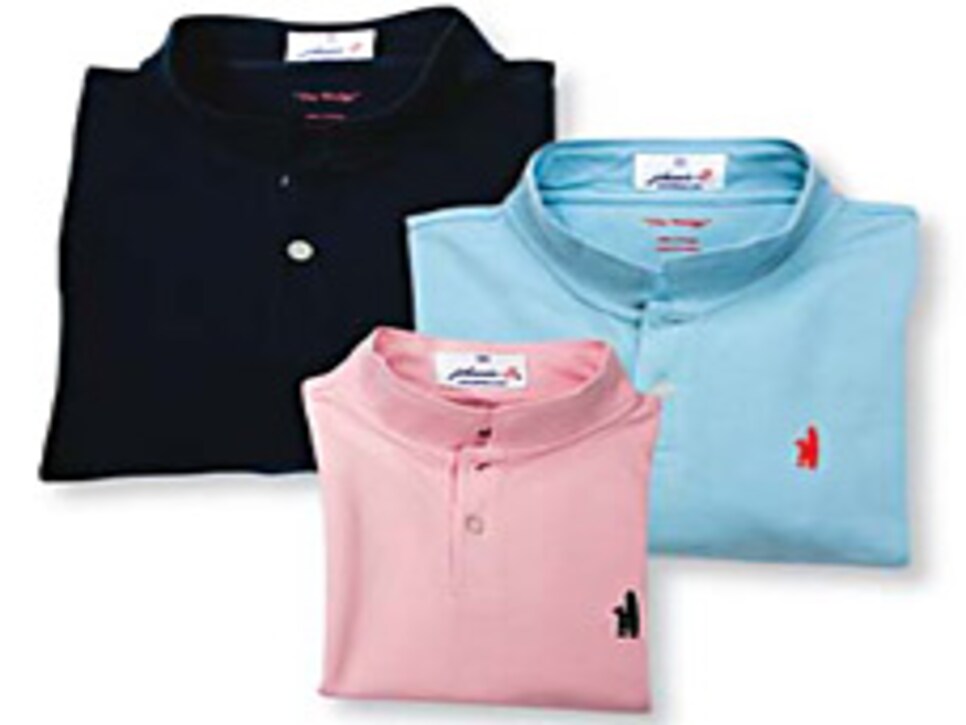 The beauty of a classic, cotton golf shirt is that the older it gets, the softer and more comfortable it becomes. Here's a modern twist to the polo: The wedge collar on these Johnnie-O shirts ($36 to $48, adult and kid sizes) is similar to a mock-neck collar, but it doesn't go all the way around. This might appeal to golfers who don't like the restrictive feeling of a mock neck. Plus, you no longer have to worry about the collar getting warped after a few washes, as often happens with traditional knit collars.