News
Style Tuesday: Hot shoes make great travel companions
Traveling to warm weather destinations for photo shoots is definitely not one of the more taxing aspects of my job as a fashion stylist. I may have been known to exaggerate the toils to friends and family, but I secretly relish every part of it, including my ability to fall asleep on the plane before it even takes off.
The hardest part of getting ready for any trip, business or pleasure, is figuring out what to pack. I've become so used to traveling to warmer cities that I have the process down to a 15-minute formula of rolling sun-dresses and sandals into a carry-on duffel already pre-packed with my three-ounce face wash and perfume. Travel to colder climates are a different story, however.
This week, I'm taking a golf trip to Nova Scotia. I'll be teeing off at some beautiful golf courses, including Glen Arbour GC, Digby Pines GC and Fox Harb'r Golf Resort & Spa. After spending days trying to wrap my mind around what to pack, I've decided to rely on the one dictum of fashion and style that never fails me: keep my colors neutral and basic (think khaki pants, white polo shirt, navy wind-shirt or just head-to-toe black) and let my golf shoes bring the flair.
So this time, a carry-on won't cut it. Since shoes take up a lot of space, I'll have to bring a suitcase. But who cares when I'll be sporting the jazziest golf shoes out there?
Here are some of my favorites for the fall: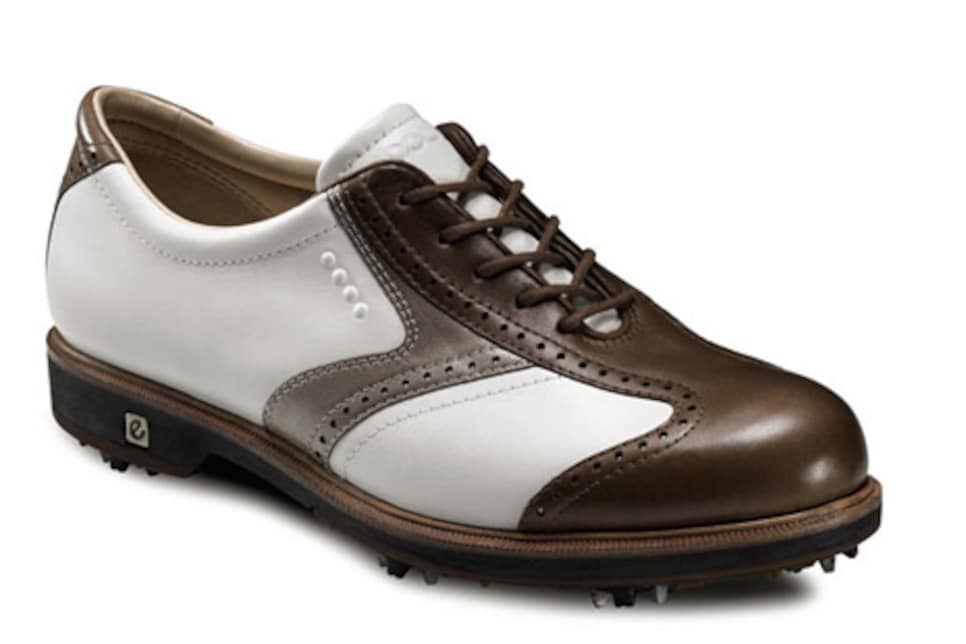 Ecco New Classic City, $180, Visit website [#image: /photos/55ad920cb01eefe207f7627d]|||golf shoes|||
FootJoy LoPro Collection, $110, Visit website [#image: /photos/55ad920cadd713143b4318a9]|||golf shoes|||
Walter Genuin Greta, $450, Visit website [#image: /photos/55ad920cb01eefe207f76278]|||golf shoes|||
Callaway Women's Couture Corina, $100, Visit website [#image: /photos/55ad920cb01eefe207f7627a]|||golf shoes|||
Puma Cat Women's Golf Shoe, $75, Visit website [#image: /photos/55ad920cadd713143b4318ae]|||golf shoes|||
Adidas Natalie Signature, $100, Visit website [#image: /photos/55ad920cadd713143b4318b3]|||golf shoes|||
Nike Lunar Links Women's Golf Shoe, $120, Visit website [#image: /photos/55ad920cb01eefe207f7628a]|||golf shoes|||
Sandbaggers Deb Almond, $135, Visit website [#image: /photos/55ad920cb01eefe207f76287]|||golf shoes|||