News
Style Tuesday: Cheat your way to a winning look
*Editor's note: Argy Koutsothanasis, Fashion Director for Fitness Magazine and former Fashion Director for Golf For Women, kicks off her weekly Golf Digest Woman golf fashion blog with some tips on creating a comfy yet slimming wardrobe. *
It's never a good idea to pull a fast one on the golf course -- unless, of course, we're talking about putting ourselves together to look polished, stylish and maybe even five pounds lighter. Then by all means, cheat away. Finding stylish golf apparel might seem like an overwhelming task, considering the dismal selection on the sales rack at your local pro shop (let's face it, as a group, golfers tend to make poor sartorial choices). But don't sweat it. Looking good on the course is all about sticking to the basics, and learning to shop online.
Here are three tricks guaranteed to bring you winning style:
1. Wear black. It's the ultimate cheat, but it works. Who doesn't look sleek, slim and stylish in head-to-toe black? And today's moisture-wicking fabrics will help you stay cool even on warm days.
2. Pick clothes that hug your body. No matter what your shape, getting lost in excess fabric will only make you look bigger. Thanks to new stretch fabrics, you can still wear shape-flattering clothes and be comfortable.
3. Don't EVER tuck in your shirt. Whether you have a tummy or curvy hips, tucking in only adds volume and draws attention to your ample parts. Plus, every time you swing the club, you have to re-tuck or you end up looking sloppy. It's just easier to enjoy the game when you don't have to worry about tugging at your clothes.
Here are my picks for getting you started, with website links: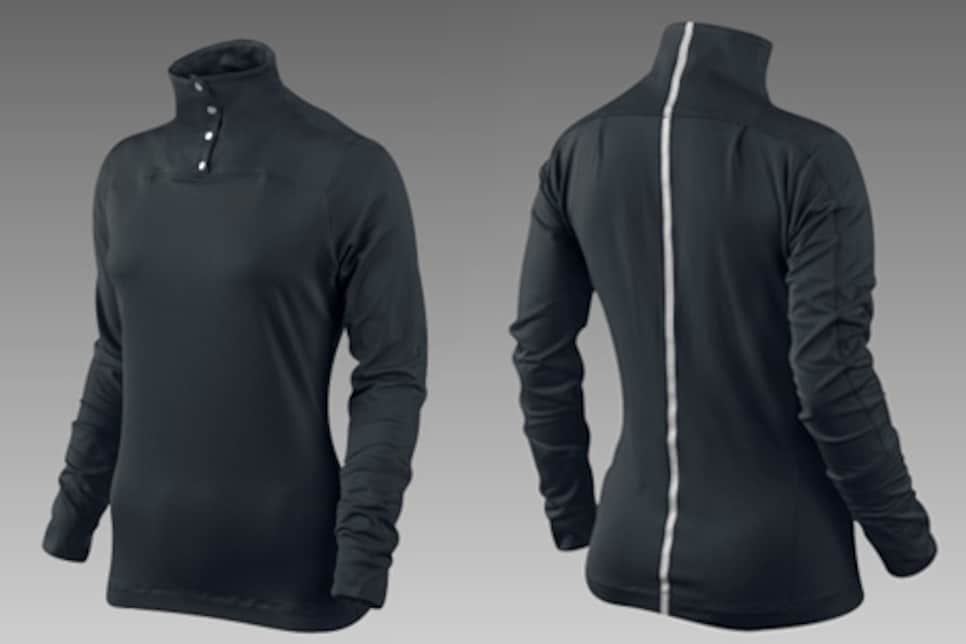 Nike Convertible Long Sleeve Women's Convertible Golf Polo; $75, Visit website [#image: /photos/55ad9253add713143b431d47]|||02gdwblog_fashion_465.jpg|||
Ralph Lauren RLX Defiance Pant Black; $185, Visit website [#image: /photos/55ad9253b01eefe207f76701]|||03gdwblog_fashion_465.jpg|||
Adidas CC Slingback 2.0; $56, Visit website [#image: /photos/55ad9253b01eefe207f76703]|||04gdwblog_fashion_465.jpg|||
Lija Flexfit Visor; $15, Visit website [#image: /photos/55ad9253add713143b431d4c]|||05gdwblog_fashion_465.jpg|||
G-Fore Left Golf Glove US Open; $35, Visit website -- Argy Koutsothanasis