The Loop
Style report: Ryan Moore's new shoes
PEBBLE BEACH -- Ryan Moore has always marched to his own beat, and his choice in footwear is only the latest example. Beginning last month at the Crowne Plaza Invitational at Colonial, Moore has been wearing a new shoe by True linkswear that has been in the works for the past year.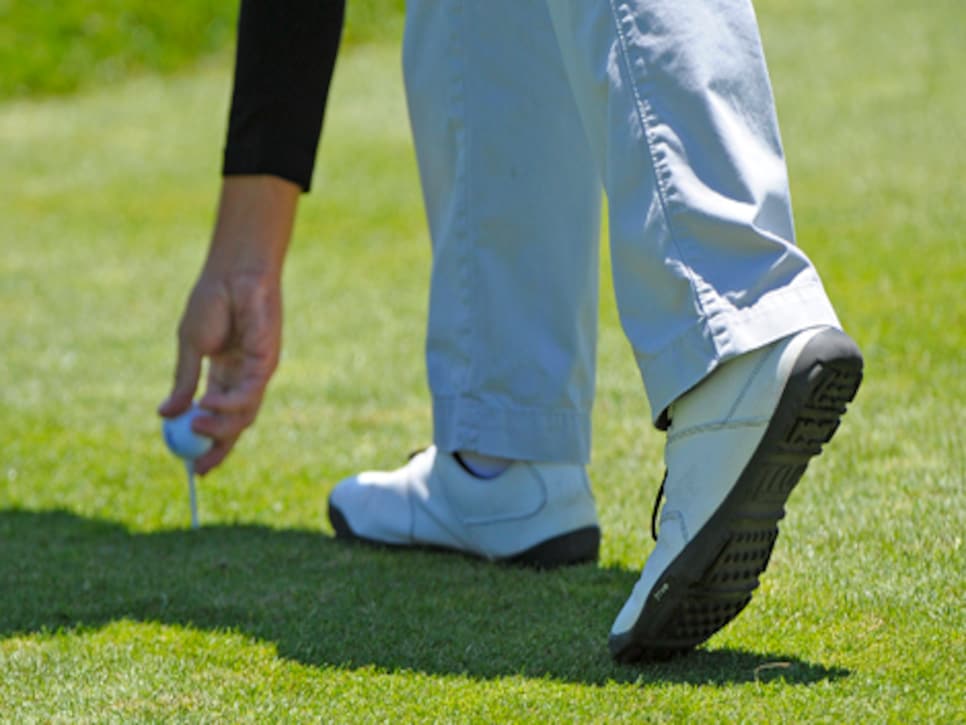 The concept behind the shoe is in line with the new trend of barefoot comfort, where the closer one's feet are to the ground, the better their balance and control is.
How comfortable are they? "I don't even take them off after I play. I just wear them all the time," Moore said.
The shoes, which will be on the market in the fall, will be available at a retail price of $189.