This might not go over well, especially on the eve of the Solheim Cup in Germany. But American women's golf is missing something.
There is plenty of greatness on the LPGA. Lydia Ko of New Zealand is already a historic player, and current No. 1 Inbee Park of South Korea has seven majors. Last month in Portland, then 17-year-old Brooke Henderson of Canada won an event by eight shots.
Meanwhile, the collective accomplishments of America's best are comparatively sinking.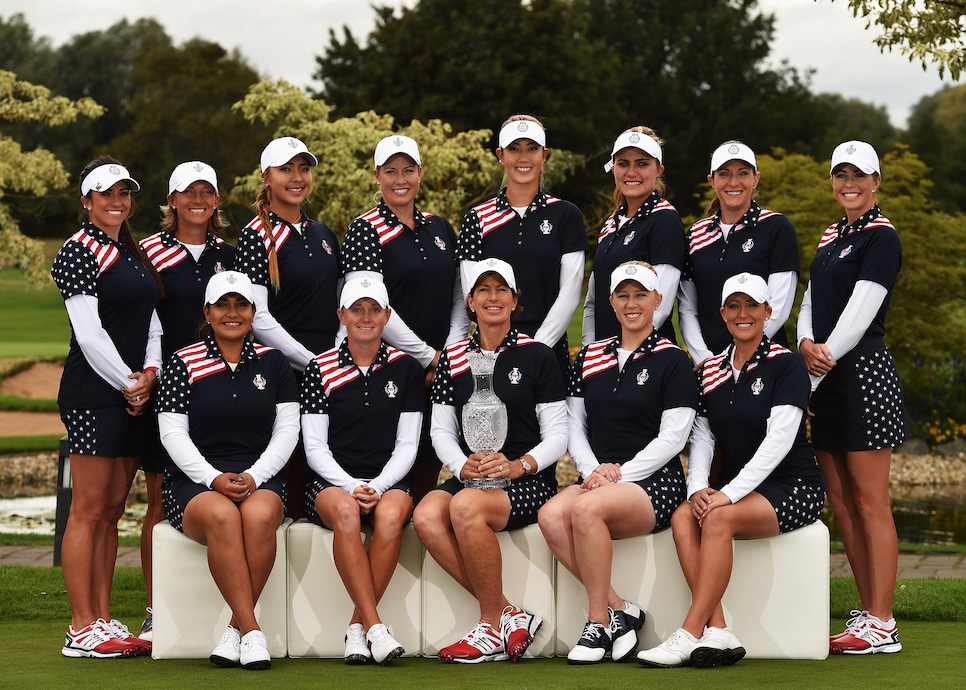 Listed in the order of their Rolex Ranking, Solheim teammates Stacy Lewis, Lexi Thompson, Brittany Lincicome, Cristie Kerr, Michelle Wie, Morgan Pressel and Paula Creamer have all won at least one major, with Lincicome and Kerr with two each. But this year, that group has managed just three victories.
A steady decline in domination by U.S. women began in the mid-1990s with the rise of Annika Sorenstam and Karrie Webb and the influx of more international players. But in the last few years, spurred by an energized LPGA schedule and more aggressive marketing, there was hope that Lewis, Wie and Thompson would not only stem the tide, but put America back on top.
It hasn't happened. If anything, more ground has been lost, primarily to the South Korean juggernaut. With an efficiently tiered system of multiple professional tours, and instruction that churns out wonderful golf swings, the small country produces players that are skilled, driven, poised and ready.
Among U.S. players -- perhaps in self-defense -- there's an increasing drift toward style over substance. Instagram accounts, good looks and general buzz seem as important as performance, if not more so.
Media outlets -- including Golf Digest -- have played an important part in encouraging the trend. It's understandable. More than their predecessors, American female golfers can make real money in endorsements.
The U.S. pattern of becoming a star without commensurate results breeds entitlement and competitive softness. Inevitably, Americans women are getting outplayed by golfers who have placed substance over style, and simply want it more.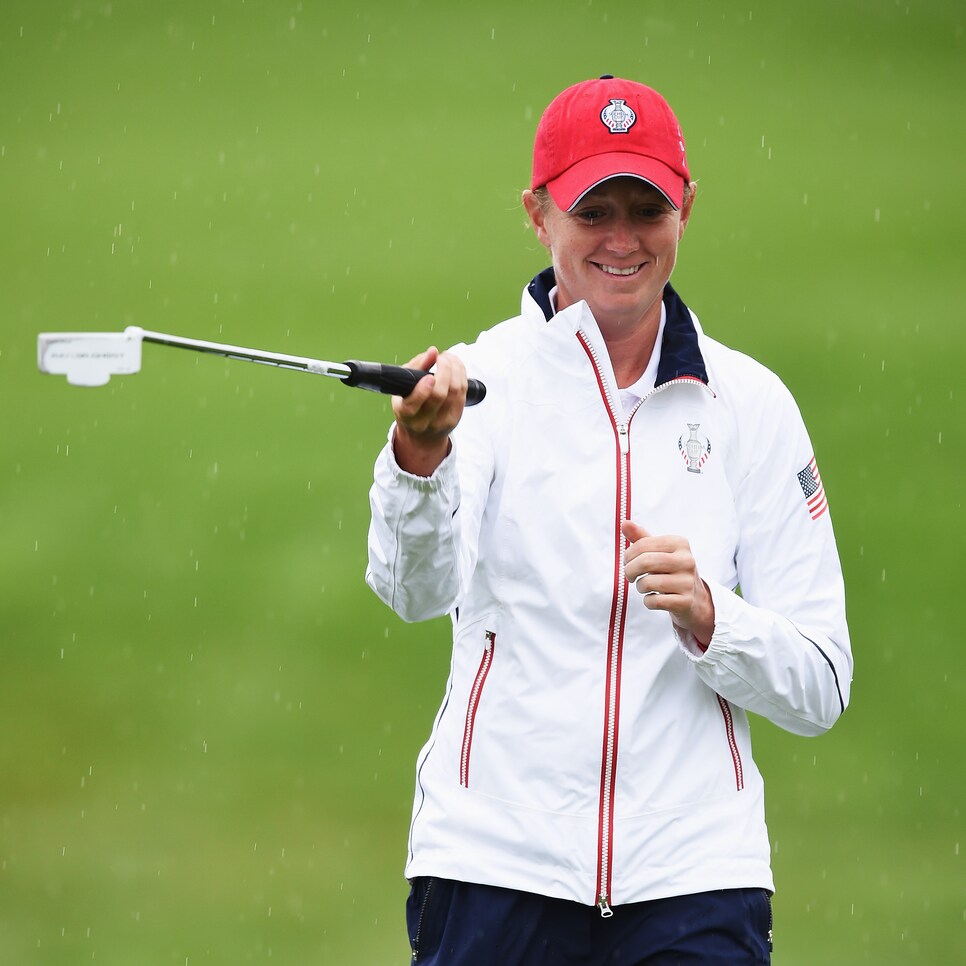 That might sound harsh, especially when applied to Lewis, who has an old-school ethos. She would have been right at home playing next to the American Hall of Famers of the late 1980s and early '90s, a group that included current U.S. Solhein captain Juli Inkster. Lewis achieved No. 1 in the world in 2013 and has 11 career wins.
But some brittleness, as evidenced by a winless season with four runner-ups and three thirds, has become apparent. To beat the best internationals, she'll have to get tougher.
The six-foot Thompson, 20, is physically gifted. But her big swing can get unwieldy with the irons, and her short game and putting are suspect. She's young, attractive, fit, powerful -- everything golf wants to promote. But she needs more skills.
The talented Lincicome has always struggled with focus. Kerr possessed a fire that propelled her to No. 1 in 2010, but she's 37 now and a mother. Pressel and Creamer are both short hitters, and while of the two Pressel has fared better lately, she hasn't won since 2008.
Most embodying the current era of American golf is Wie. She is often described as the LPGA's biggest needle mover. But as a player, she remains flawed. She's lost distance off the tee yet remained alarmingly crooked, and she has never been a good putter. Her 2014 U.S. Open victory was both inspiring and redemptive, but it might have been a false indicator.
Yes, Wie's been beset with nagging injuries. But close observers wonder: Does the former prodigy have the desire?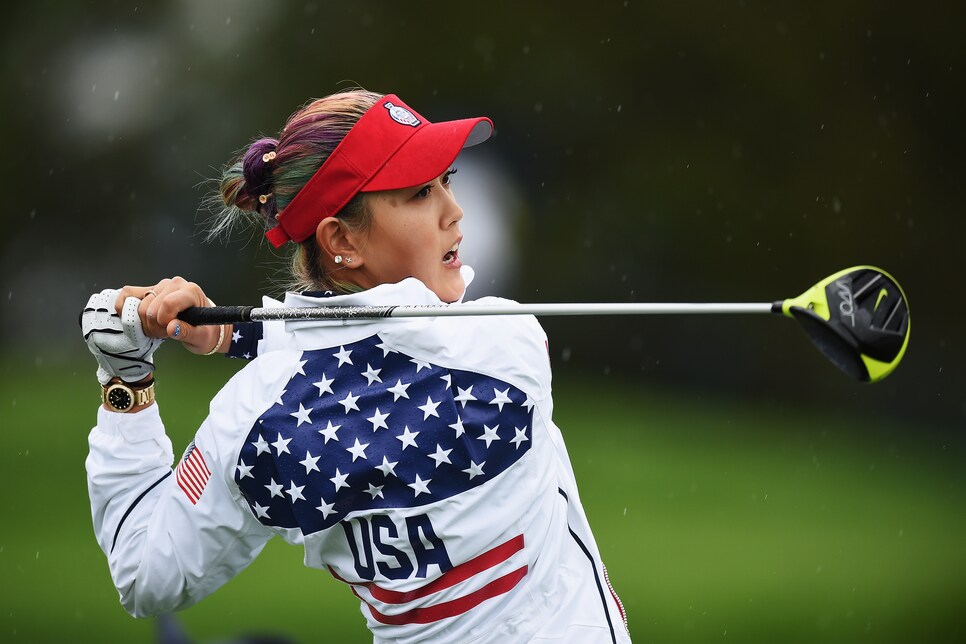 Without saying the word, Inkster wants her team to be all about substance. It is evident in her discouragement of attention-seeking "rah-rah stuff."
Lewis, who recently turned 30, seems to welcome the message.
"I think we're past, hopefully everybody is past, all the tattoos and the face paint and all that," she said Tuesday at the Solheim Cup. "We've all come with a mission."
But if Europe manages to win — which would make three cups in a row — the U.S. women will be assigned an even bigger mission: