Style For Her: Two can't-lose golf outfits for Memorial Day
As a woman who works at a magazine that serves a predominantly male audience, I read a lot about style tips for men, new golf clothing companies for men, and trends all men should be aware of. I'm interested in all of this, of course, since a lot of it spills over into style for women. So from Memorial Day through Labor Day, I'm going to highlight the latest outfits I love. I'll be showing products from golf companies you've heard of, companies you've never heard of, and companies you've heard of but would never have considered for golf.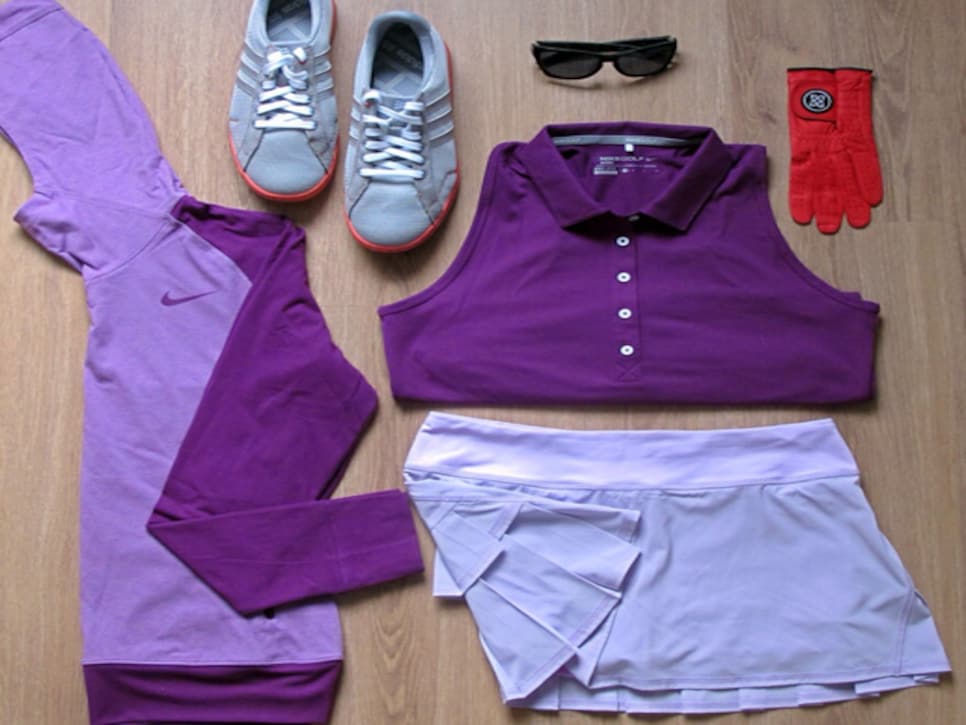 Anyone who's ever played golf with me knows I love a good hoodie. And Nike Golf's latest hoodie ($90) comes in this grape-purple color, and also in gray. Purple is one of Nike Golf's hues this season, so I paired the hoodie with Nike's purple novelty sleeveless polo ($70), which also comes in red. I love the racerback style, since that cut is super flattering. Lululemon's Pace Setter skirt ($58) comes in a gorgeous lavender (along with MANY other colors), which balances nicely with Nike's stronger purple. Since the Adidas adicross II mesh shoes ($80) have a red trim, I've paired them with GFORE's scarlet-red glove ($35). Both of these reds add a nice surprise to the otherwise-purple outfit. I completed the look with Oakley shades.