The Loop
'Strongest...ballistic material in the luggage world'
How do you improve on seemingly indestructible? By eliminating the seemingly part? That seems to be what Club Glove had in mind with its new TRS Ballistic line of luggage, geared toward a higher-end consumer.
Renowned for its golf travel bags, Club Glove already had a durable line of luggage, the Rolling Duffle II, but its new line features a better fabric, 1050 denier nylon ballistic, woven in America, "the strongest available ballistic material in the luggage world," company founder Jeff Herold said.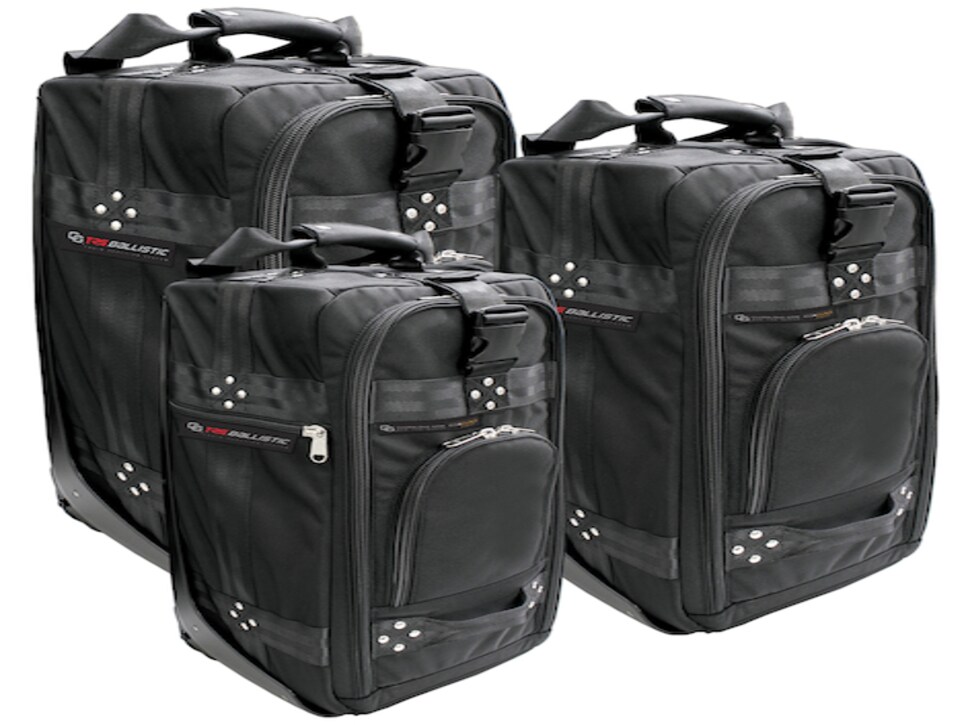 "The Rolling Duffle II was a derivative of our golf travel bag, a nice match," he said. "It worked well. It still works well. You can take it camping or fishing and not feel embarrassed, but you can also take it to the W Hotel. Now with the TRS Ballistic, we wanted to maintain a little of the Club Glove DNA, but we had to get a little more traditional in squaring up the luggage. In terms of building it, part of the motivation for this is to get into the very, very high-end luggage world. I'm looking at this as an opportunity to go to the upper echelon of materials and design."
There are three pieces of varying sizes in the line, and "one fits inside the other, like Russian dolls," Herold said. "For stowing them away, we'e perfectly sized them."
Herold already has nearly two dozen PGA Tour players ready to upgrade to the TRS Ballistic.
"We'll not only continue to supply the best golfers in the world," he said, "but also players who are avid about traveling golf and also to break out a little it to people who don't necessarily play golf."
The pieces don't come cheap: $595, $645 and $695, or the three-piece collection for $1,695.
The luggage will be introduced at the Travel Goods Show 2011 next week in Chicago.