The Loop
Streelman and the journey in journeyman
Kevin Streelman's career seemingly was going nowhere, belying the spinning odometers on the cars he burned through in pursuit of it. He ran up 150,000 miles on one of them, 170,000 on another. Only his inexplicable determination kept them running.
The low point came in 2004, when a group of sponsors from Chicago deserted him, leaving him stranded in San Diego with pocket change.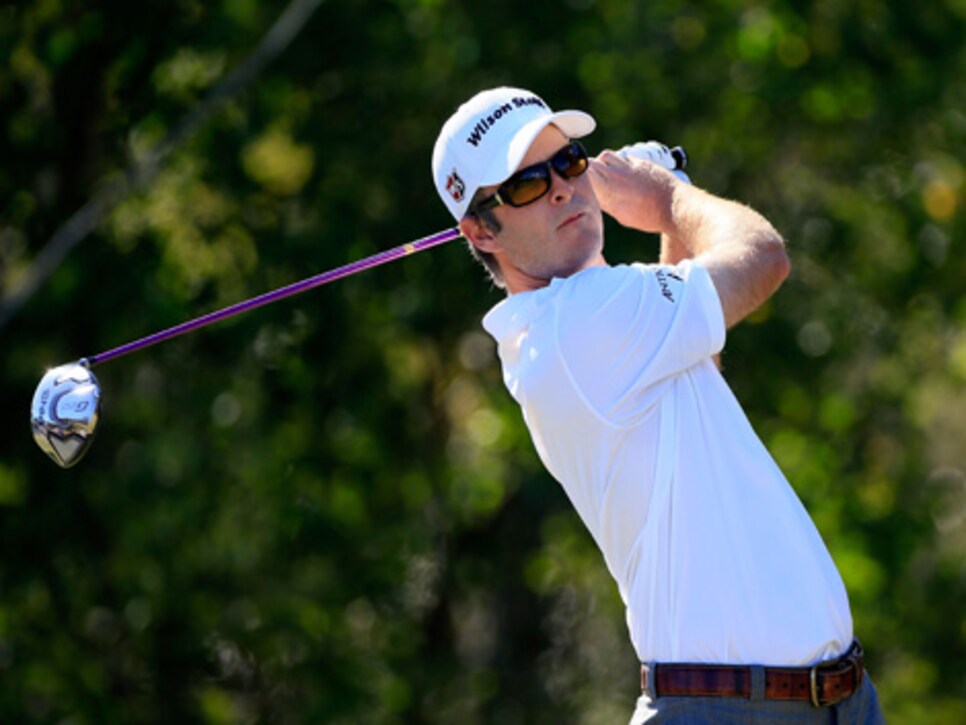 "It wasn't too long ago I'm in the car driving myself around dead broke," Streelman said Sunday afternoon. "It just shows determination and hard work. Keep chasing your dreams. You never know what will happen."
What happened on the Copperhead Course at Innisbrook Resort outside Tampa is the incentive to which thousands like him will cling, similarly invested in their own elusive dreams. Streelman, 34, won the Tampa Bay Championship presented by EverBank, his first victory in his 153rd PGA Tour start.
Streelman has spent his adult life putting the journey in journeyman. "My first car was my mom's Nissan Altima," Streelman once told writer Randy Youngman, then of the Orange County Register. "She gave it to me when it had probably 50,000 or 60,000 [miles] and I got it up to 200,000 and burned it out."
He followed with a new Altima on which he put 170,000 miles, he said, then bought a Toyota Camry and finally a Nissan 350Z, "my dream car, a trophy to myself," he told Youngman. It was his reward for securing a PGA Tour card via Q School in December of 2007.
He has not been broke since, running up more than $7 million in earnings, including the $990,000 he took away from Innisbrook. In addition to building a stack of money, he was putting together a foundation that made Sunday possible.
"This is my sixth year out here, so I've been in a lot of hairy situations," he said a day earlier. "I believe in the work I've done and getting more comfortable each year out here. Done a lot of practicing and hung around the right people."
One of them is Darren May, his instructor, who suggested he work with a metronome to help smooth the transition in his putting stroke. "I kind of found some things," he said.
He hit a host of clutch shots on the back nine, foremost among them a 5-iron he faded expertly to six feet on what otherwise would be considered a sucker pin at the par-3 13th, "probably the best shot of my life in that situation," he said. He birdied both of the par 3s on the back nine, providing his two-stroke margin of victory over Boo Weekley.
"That was was really cool," he said of the victory. "I stayed really patient and just had a peace about me today."
Streelman, incidentally, never again heard from the sponsors who deserted him. His pockets now flush, he can claim conclusively that it was their loss.