No. 148 on America's Second 100 Greatest Courses
No. 26 on America's 100 Greatest Public Courses
Although congenial rivals, Tom Doak and Bill Coore actually collaborated on Streamsong's original 36-hole routing, walking the site and mentally weaving holes around stunning mounds, lagoons, sand spits, savannahs and swamp, all elements left after a strip-mining operation. Coore then gave Doak first choice on which 18 he wanted to build, so Doak's Blue Course includes a few holes routed by Coore. (Coore and Crenshaw's Red, ranked No. 118, contains some holes originally envisioned by Doak.) The Blue starts a bit more dramatically, with the back tee on hole one atop a 75-foot sand dune. It has more water carries off the tee, and it's also a bit more compact, since it sits in the center with the Red Course looping around its outside edges. The Blue definitely has the bolder set of greens, some with massive shelves and dips. The new addition of No. 169 Streamsong (Black) by Gil Hanse only adds to the spirited competition among designers. The theme song at Streamsong seems to be: "Anything You Can Do, I Can Do Better."
Second 100 Greatest history: Ranked 2015 to current. Highest ranking: 120th, 2015-2016. Previous ranking: No. 138.
Watch Golf Digest's latest "Every Hole At" course videos below:
Panelist comments, Streamsong (Blue):
"Some of the widest fairways you'll see on any course in the country. Several holes have center line bunkers in the fairway requiring a strategic decision to be made on the tee shot. While there are plenty of options, choosing the challenging line off the tee results in a better angle or shorter shot for the approach which, in turn, adds increased interest in almost every hole."
"The Blue course's greens aren't as visually intimidating as the Black's greens, but they are every bit as difficult with the extreme, subtle breaks that put a premium on shot-making—but they're also playable enough for higher-handicappers."
"Streamsong Blue uses the inside portion of the land while the Red used the perimeter setting, which was probably the more ideal piece of land. However, I believe the best use of the land goes to the Blue, as the course used the land so effortlessly with a tremendous flow throughout the round with a consistent continuity. Most notably the memorability at the Blue course was very high as the holes all flowed so well together and each hole had a different feel and personality, while also being different enough to be unique but not too far removed from the prior hole."
"Streamsong has become one of the best resorts for golf in the country. For any group looking to play as much golf as you can on a trip, this is a great option. Each course is a must-play with a variety of offerings and characteristics."
"The utilization of the area's natural surroundings to create varied approaches to greens and altered looks from the tee was impressive and gave very hole a personality, while maintaining a collective continuity throughout the round."
"Streamsong Blue's opening nine provides great variety, risk reward, and complexity with its green complexes. The back nine, while long and including strong closing holes at 17 and 18, could have used greater variety in routing. Too many holes are straight and too many are wide open."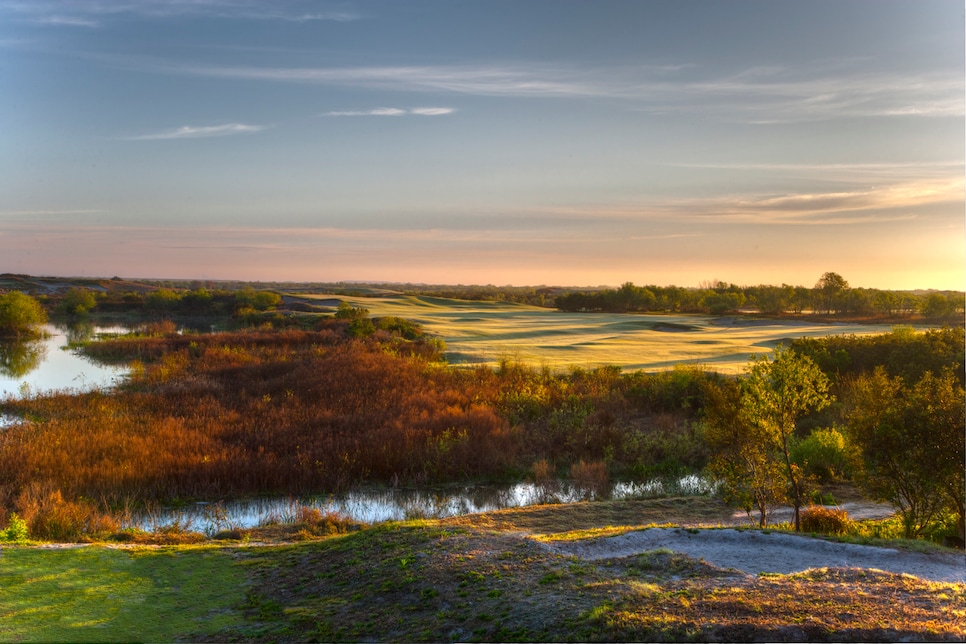 Courtesy of Laurence Lambrecht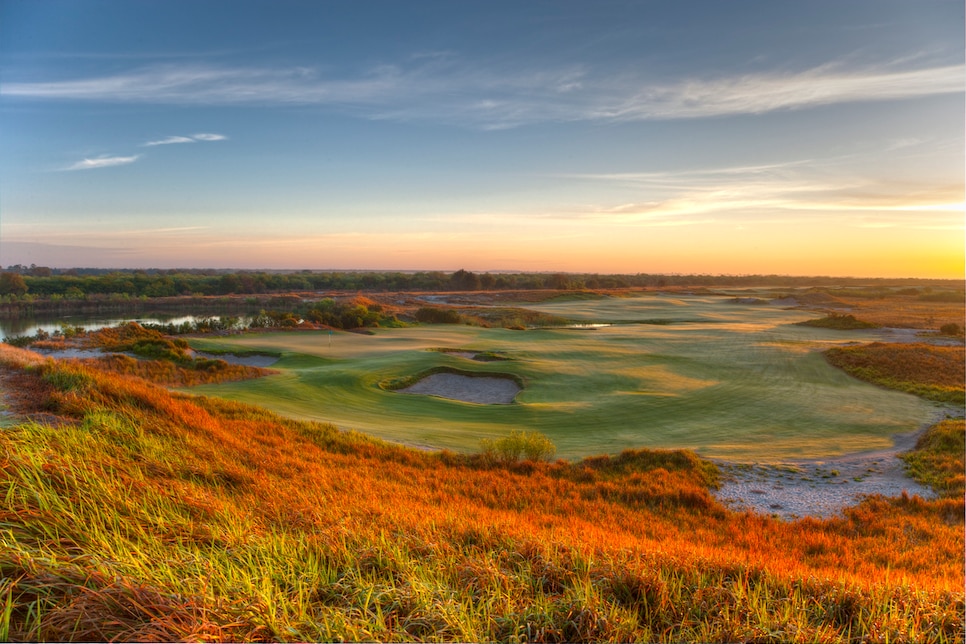 Courtesy of Laurence Lambrecht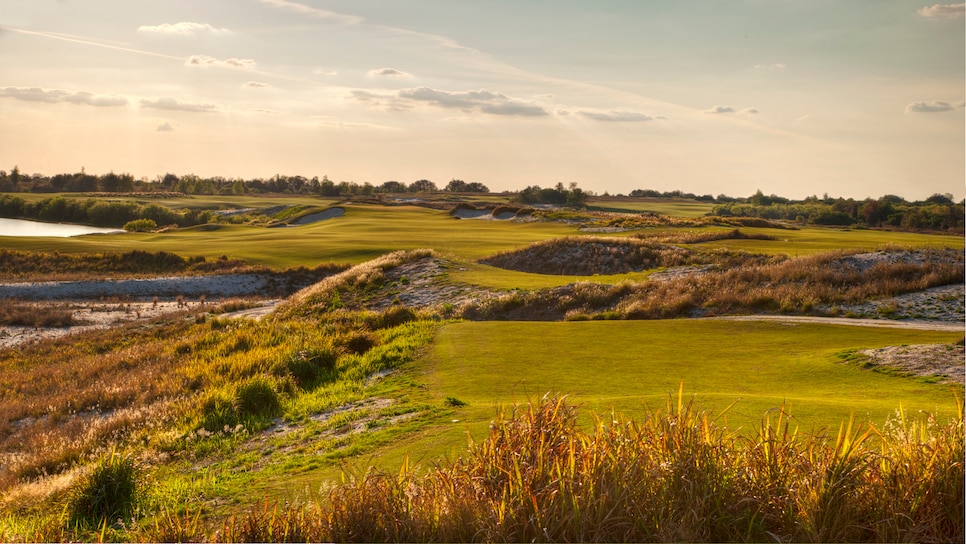 Courtesy of Laurence Lambrecht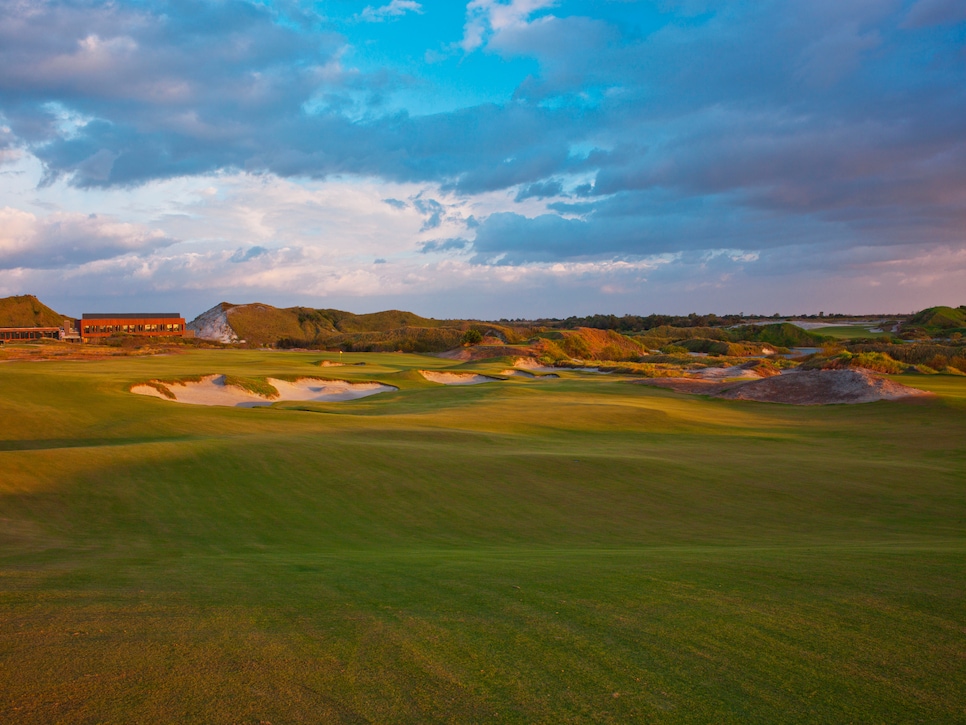 Courtesy of Laurence Lambrecht

Courtesy of Laurence Lambrecht