Course Rankings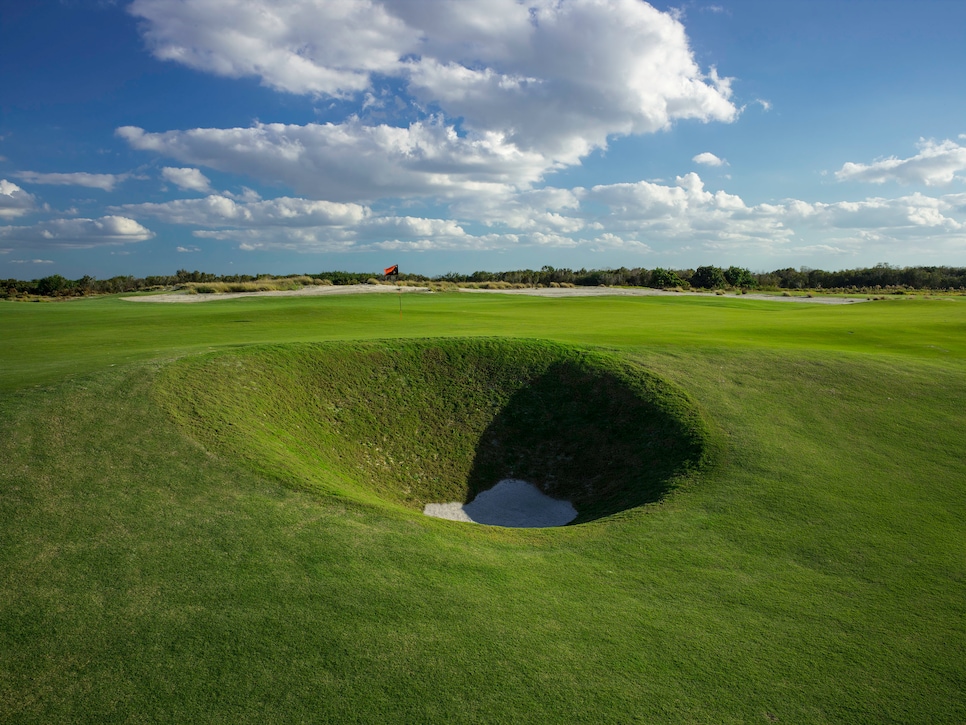 Courtesy of Laurence Lambrecht
No. 169 on America's Second 100 Greatest Courses
No. 34 on America's 100 Greatest Public Courses
Gil Hanse's Black Course at Streamsong, now nationally ranked just months after being named Golf Digest's Best New Public Course of 2018, sits a mile south of the resort's Red and Blue Courses, with its own clubhouse and its own personality. Reshaped from a decades-old phosphate strip mine that lacking tall spoil mounds, Hanse provided strategic character by building a hidden punchbowl green at nine, dual putting surfaces at 13, incorporating a meandering creek on the par-5 fourth and a lagoon cove to guard the 18th green. Both the putting surfaces and the chipping areas surrounding them were grassed in MiniVerde, and today both are mowed at a single height, resulting in the biggest, most complex greens found on our national ranking. One Streamsong insider calls the Black greens "polarizing;" we call them tremendous fun.
100 Greatest/Second 100 Greatest History: 2018 Best New winner. Ranked on America's Second 100 Greatest: 2019 to current. Highest ranking: No. 169. Previous year: No. 169.
Watch Golf Digest's latest "Every Hole At" course videos below:
Panelist comments, Streamsong Black:
"The overall experience of Black pushed my boundaries of modern golf, but still feels as an homage with due respect to true links golf. The course leaves you hoping to try new shots next time. Running back over each hole, you hope to deploy a new tactic on certain holes the next time you get the chance...like remembering what you should have said in an argument but wasn't creative enough in the moment.
"This course has everything: blind shots, uphill shots, downhill shots, easy greens to hit, impossible greens to hold, giant fairways that you can't miss, and shots you look forward to trying to execute but can't. And I had a blast on every hole. Fun is the word here, because you will hit more fairways than usual, and still have a tough time on these massive, undulating greens. Deceptive, because what looks easy (a giant green) is hard to navigate because the greens incorporate the typical chipping areas, and therefore have more undulating edges than most. Par 5s tempt you to go for them, when the smart play is to lay up; a huge number of smart risk-reward options. A great routing on a massive scale, with twists and turns everywhere. Truly remarkable, unique, and world-class. To me, the best of the three Streamsong courses."
"The hole that continues to stand out in my mind is the par 4 9th hole. The blind approach shot is hit using the windmill behind the green as a target into the massive punchbowl green. You will notice the pace of your walking speed up as you get closer to the green in anticipation to see where the punchbowl fed your ball."
"Streamsong Black is a truly great design with exceptional routing and green complexes. The variety through the course is extensive with memorability of each hole very clear as each has its own distinctive features. The green complexes are very challenging with extreme undulation, large size, very fast surfaces, and wonderful use of the terrain. Undulating fairways roll fast in the windswept moonscape here."
"Streamsong Black is much discussed and I will admit to be hugely disappointed. When greens are so large that there are sprinkler heads within the confines of the greens I think there is a problem. The greens themselves tend to only shrug balls off rather than being varied. Green settings except for 9 and 18 seem homogeneous and I think that Hanse tried too hard to include excessive internal green contouring that detracts from what is a good piece of property for Florida."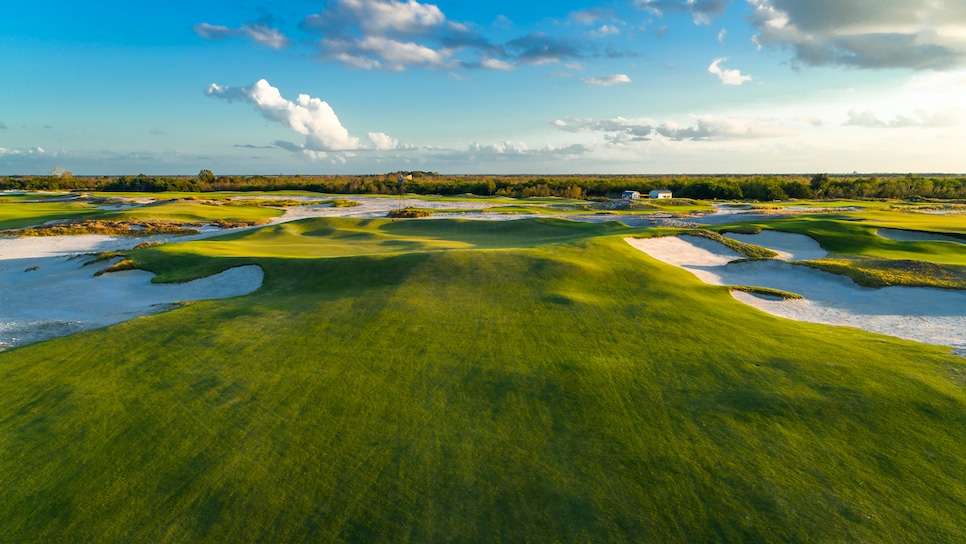 Courtesy of Laurence Lambrecht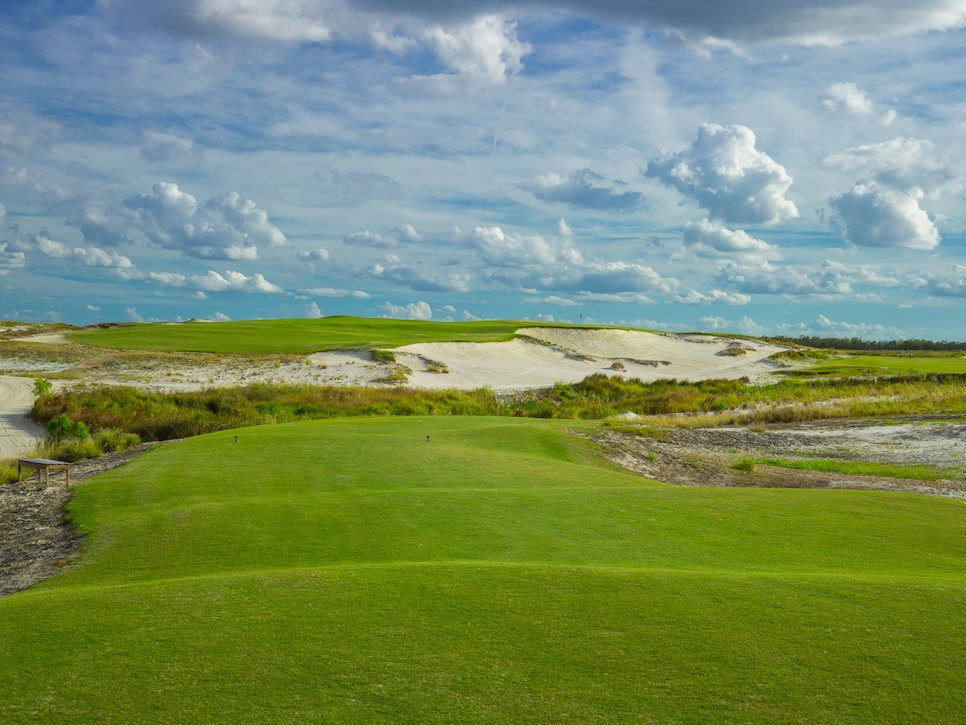 Courtesy of Laurence Lambrecht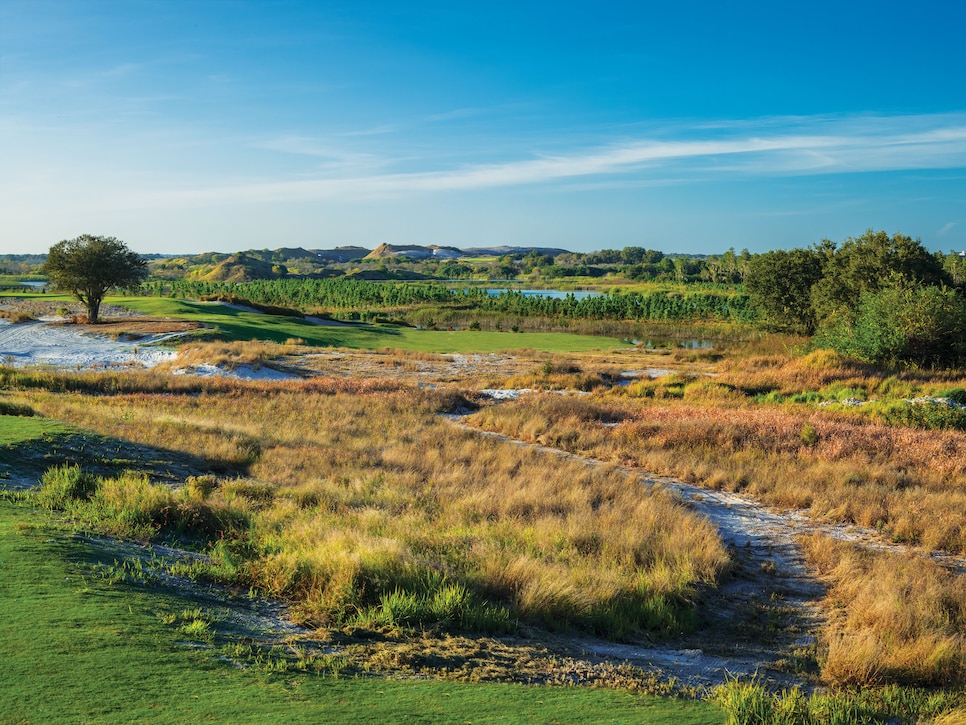 Courtesy of Laurence Lambrecht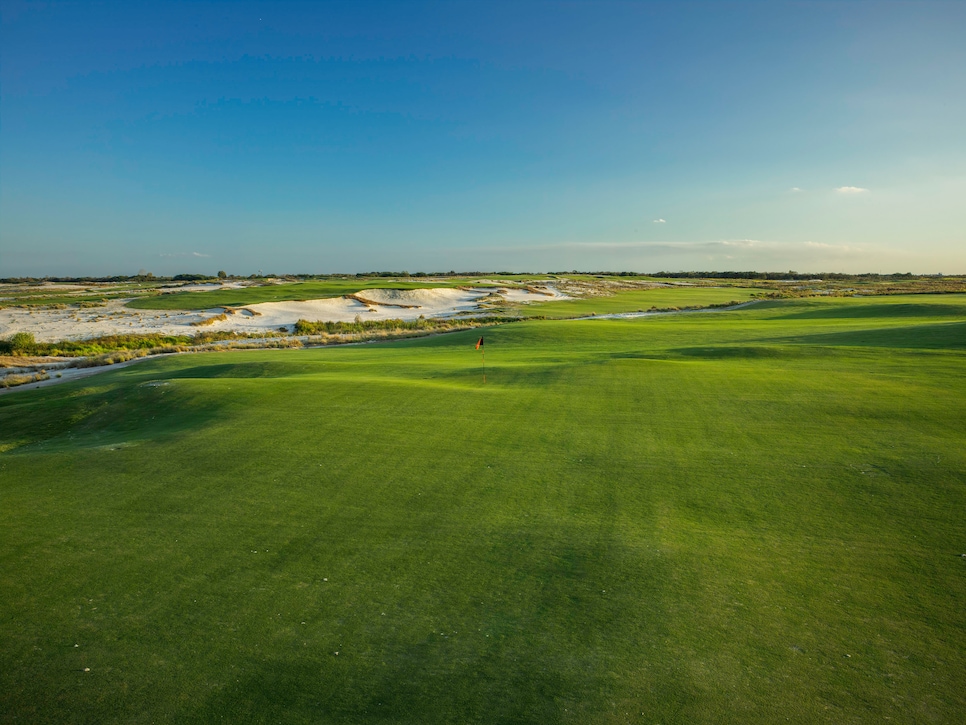 Courtesy of Laurence Lambrecht