News
Storms make it a tricky Monday for players, fans at Augusta National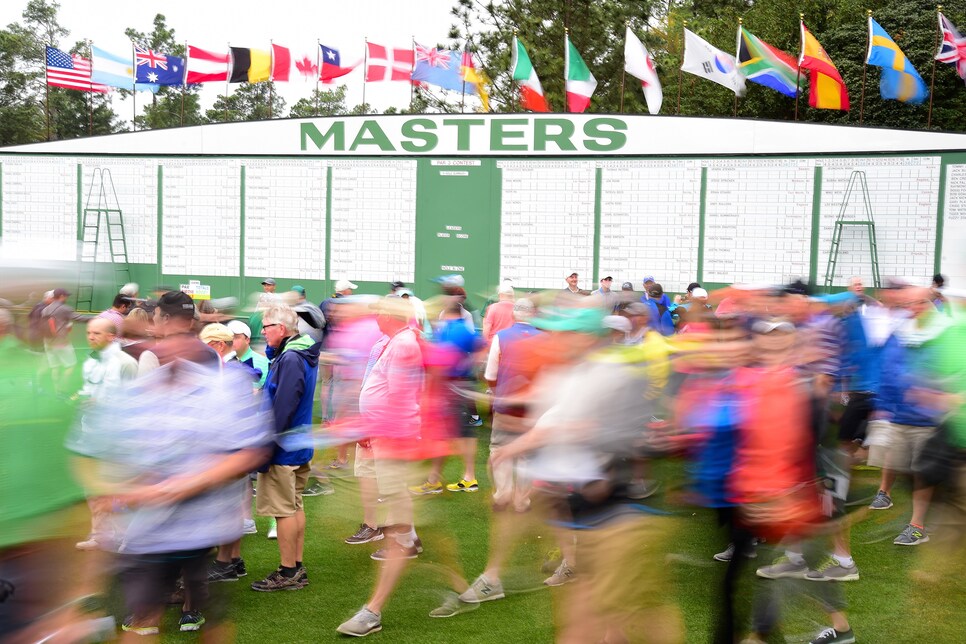 AUGUSTA, Ga. — Masters week 2017 is off to an auspicious start as threatening storms caused tournament officials twice closed the course on Monday. Spectators in attendance for the week's first formal practice round were evacuated just before noon as thunder and lightening moved through Augusta National Golf Club, only to be allowed to return at roughly 1:45 p.m.
Off-and-on sprinkles early Monday turned into a more continuous rain later in the morning. While things lightened up in the early afternoon, another approaching storm—with an accompanying tornado warning—caused officials to closed the course for the remainder of the day at 2:30 p.m.
Seemingly in anticipation of the threatening wet weather—forecasts call for more rain on Wednesday—the golf course appears to have been firmed up in recent weeks. At least that was the reaction of some players who managed to get in a practice round Sunday and Monday morning.
"The greens are hard as a rock," said Gary Player, who was on the course Sunday playing with fellow Masters champion Fred Couples. "They obviously had seen the forecasts and were preparing accordingly."
Player said that he can remember "maybe three times" when the course was as firm as it is on the Sunday prior to the tournament.
That said, the forecast seems to have improved compared to what it was early last week. On Thursday, there is a 20-percent chance of rain with temperatures in the low-60s. It then begins to warm up with no rain predicted for Friday through Sunday, with temps for the final round rising to the high 70s with low humidity.