Storm watch
Severe storm causes damage at site of Detroit PGA Tour event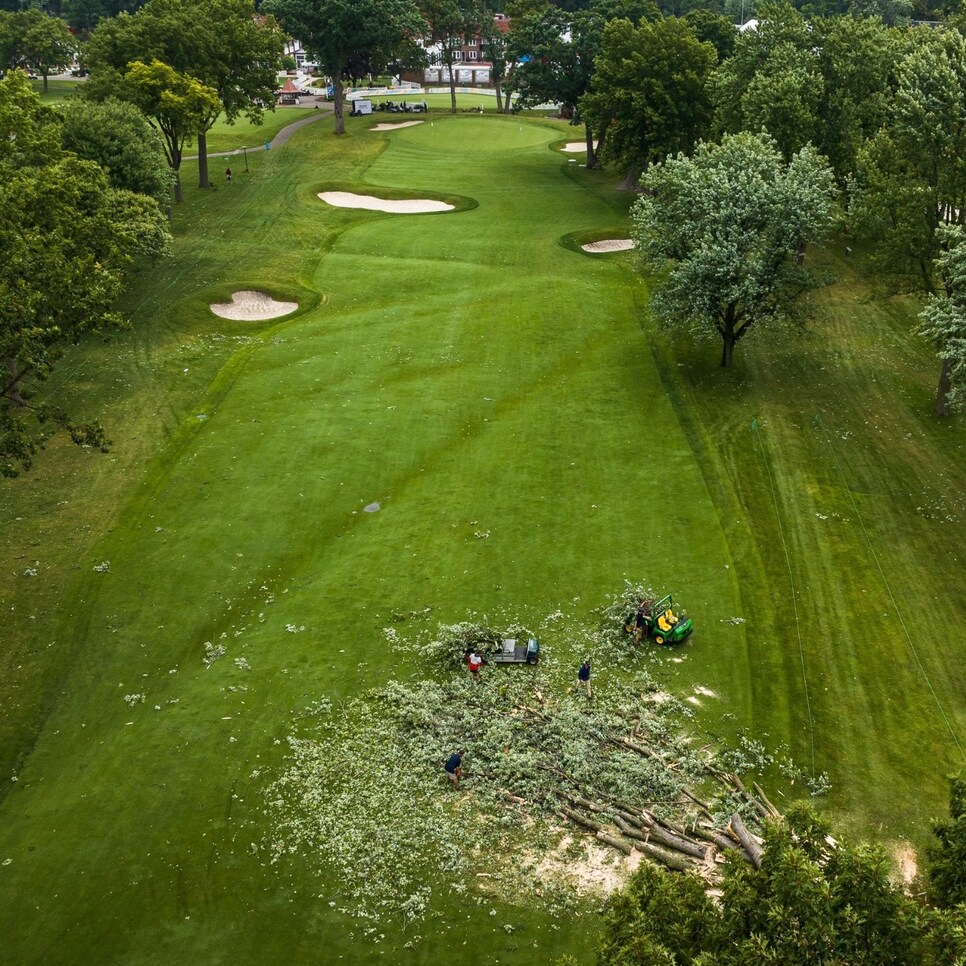 A view of the cleanup at Detroit Golf Club after a storm knocked down trees there on Sunday. (PGA Tour Twitter)
The severe and dangerous storms that have hit the Midwest and now are arriving on the East Coast caused damage on Sunday to the golf course that will host this week's PGA Tour event.
The PGA Tour tweeted an aerial photo on Monday of cleanup being performed at Detroit Golf Club, where winds toppled several large trees, including at least one on the golf course. The damage happened ahead of this week's Rocket Mortgage Classic, which begins on Thursday.
There was no major damage reported to any of the tournament stuctures, though only necessary personnel were allowed on the grounds on Monday, and the players were expected to be able to get on the course to practice until the afternoon. Media members were originally going to be allowed on the grounds, but were told not to come.
The forecast was for more rain on Monday and possibly some showers on Tuesday. For the tournament days Thursday through Sunday, there are possible evening thunderstorms on Friday and the potential for scattered thunderstorms on Saturday.
Tony Finau is the defending champion of the Rocket Mortgage after he shot 26 under par last year to beat Patrick Cantlay, Taylor Pendrith and Cameron Young by five shots.