The Loop
Stingers: Hall of Fame making a bogey with Ken Venturi omission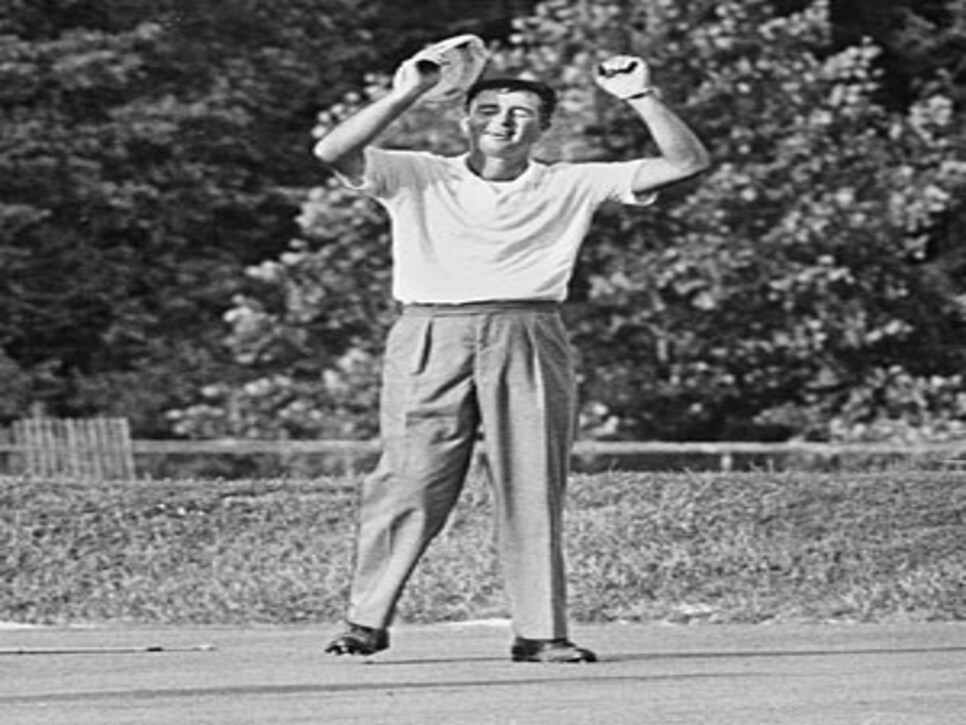 On Monday night, the World Golf Hall of Fame will induct new members Phil Mickelson, Peter Alliss, Sandy Lyle, Hollis Stacy and Dan Jenkins. Bravo. They each deserve the honor. There is, however, one individual just as deserving who will not join this talented group, and it's a mistake.
I am referring to Ken Venturi. Don't haggle with me over the numbers, the fact that he won "only" 14 tournaments and just a single major championship, the 1964 U.S. Open (left). For starters, Tom Kite captured only one major, and the same goes for Tommy Bolt and Lanny Wadkins, and they're in the Hall of Fame. A number of others -- Bob Hope, Bing Crosby, and Chi Chi Rodriguez come to mind -- got in because of their contributions to the game, which is fair. Yet, if that's going to be the barometer, there is no doubt Venturi also belongs. His work as a CBS analyst for over 30 years will be difficult to match.
For me, Venturi ensured his status with that one remarkable day in June of '64 at Congressional. There's never been a story like it in professional golf. Suffering from heat prostration, Venturi somehow summoned the will to play 36 holes, prevailing by four strokes over Tommy Jacobs. It demonstrated what one man who refused to surrender could accomplish in the most challenging conditions on the most challenging layout. No wonder Sports Illustrated selected Venturi as its Sportsman of the Year.
Golf, as we all know, is not just about birdies and bogeys. It is about the resiliency of the human spirit. No one has ever displayed as much spirit as Venturi did that day in D.C., and it's quite possible no one ever will.
Arkush worked with Venturi on his 2004 autobiography, "Getting Up and Down."*