The Loop
Steve Williams uses racial slur to slam Tiger
Caddie Steve Williams' animus toward his former employer, Tiger Woods, apparently knows no bounds. At the annual caddies' award dinner at the WGC-HSBC Championship in Shanghai, Williams, according to several news accounts, explained his gloating in the wake of Adam Scott's victory in the WGC-Bridgestone Invitational in August this way: "My aim was to shove it right up that black [expletive]."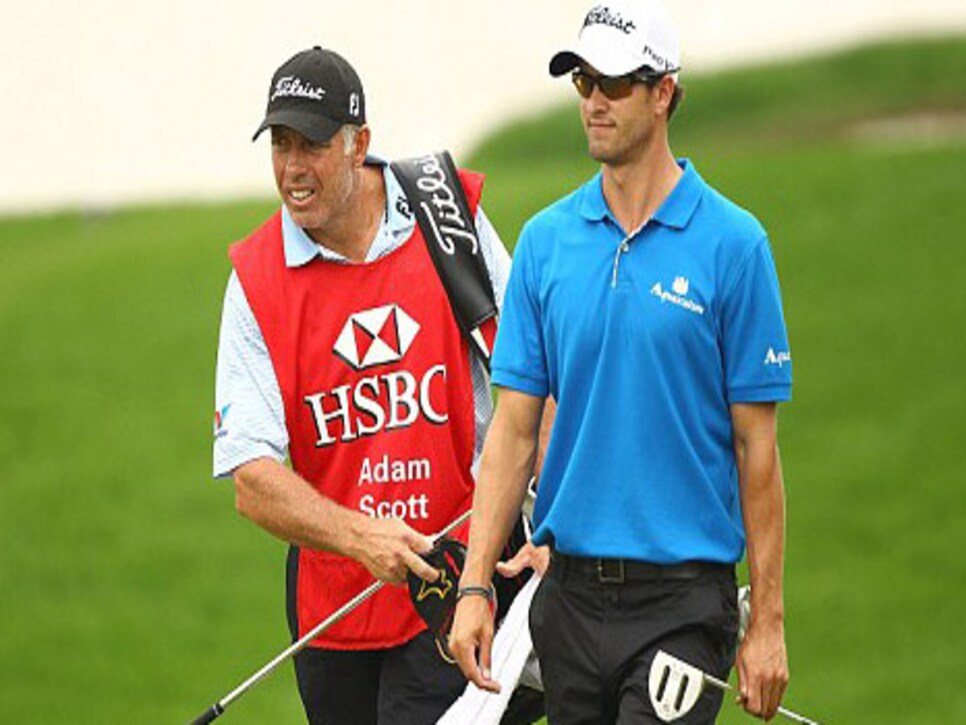 Already there are calls for Scott to fire Williams, who Woods fired in July. From Derek Lawrenson's report in the Mail, noting Scott's reputation as "one of the nice guys of the sport": "If he wants to keep it, he needs to get a new caddie, preferably for this afternoon's third round. As one caddie said: 'We were amazed when Williams kept his job after the Bridgestone. There's surely no way he can keep his job after this.'''
Williams' latest comment came at the otherwise light-hearted annual caddie affair, in response to his having received an award for "celebration of the year."