STRICK SHOW
Steve Stricker leads PGA Tour Champions event in first start since being sidelined with illness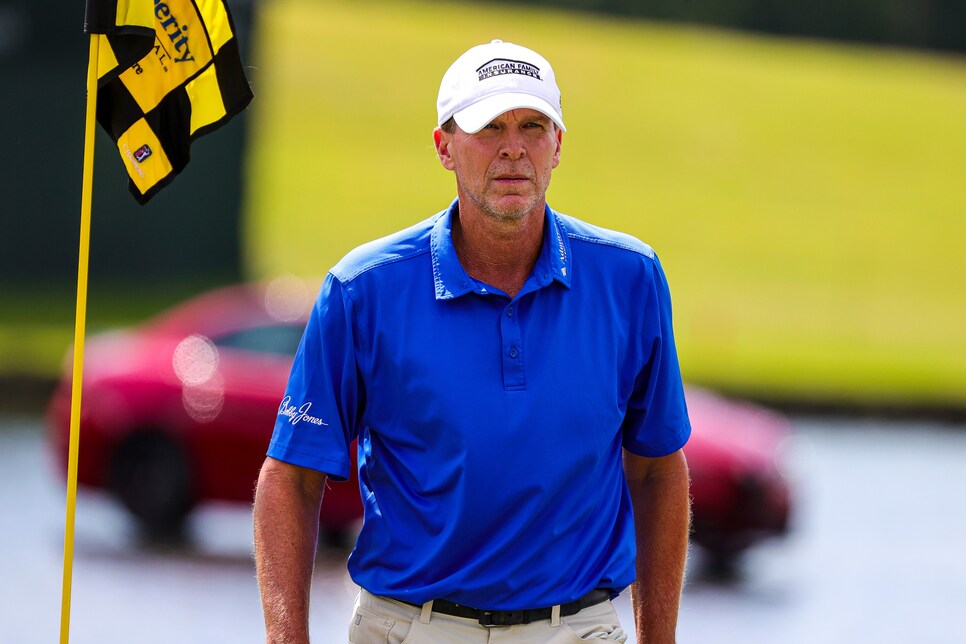 Stricker last played in early October at the PGA Tour Champions' Constellation Furyk & Friends event in Jacksonville, Fla. He had helped deliver a Ryder Cup victory for the United States in late September, was ready to get back into a steady playing schedule when he became sick with what he's described as a mysterious illness, something he says that was never fully diagnosed.
Stricker, 55, spent some time in the hospital back before Thanksgiving, lost 25 pounds and did not care one bit about his playing future at the time.
"I'm really not sure what it was," Stricker said on Thursday. "I'm over it really, and I've kind of moved on and I don't really care what it was. At this point I'm just trying to focus on moving ahead, and I'm feeling better and just hope it doesn't happen again."
Earlier in the week Stricker said that he was gaining back some of the lost weight but that he was noticeably hitting all of his clubs much shorter than usual. He had no expectations and was just eager to see old friends while walking 54 holes over three days.
"I don't know about my game, but I'm ready to be here," he said on Thursday. "I've just got to see where I'm at and see how I feel."
A day later and Stricker is tied for the lead at The Woodlands in Texas, collecting six birdies and one bogey to sit atop the leaderboard with Ernie Els and Steven Alker. He birdied the first and second holes and closed with birdies on two of the last four.
Having no expectations helped Stricker get through Round 1, but although he played well, he has even less expectations now for the remaining two rounds.
"I don't have my legs yet I think is what I'm really feeling, but I managed to get it around there," Stricker said. "I'm glad that's over with and I can kind of move on."