The Loop
Steve Stricker has a damn good reason for playing in the Open Championship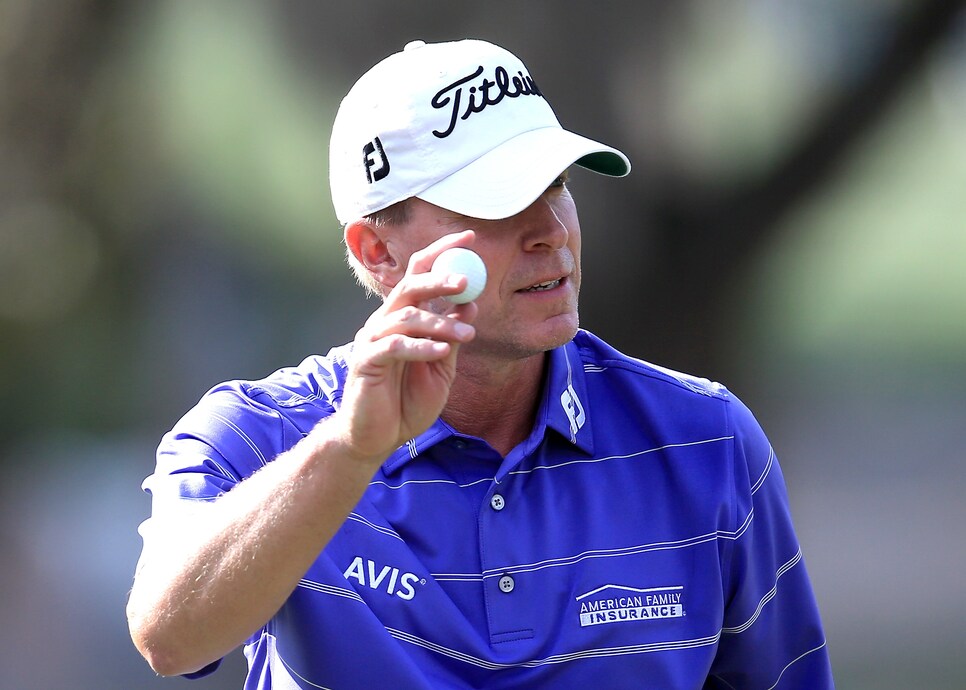 TROON, Scotland -- Steve Stricker was as direct with his answer as the question put to him Wednesday afternoon at Royal Troon.
Stricker, 49, had not competed in the Open Championship since 2012, the year that he announced that he was cutting back his schedule -- semi-retirement, he called it -- to spend more time at home in Madison, Wis., with his wife and two daughters. But like most competition junkies, he just can't kick the habit.
"I'm itching to play in a few more majors," Stricker said as he walked off the 18th green at Royal Troon after a practice round with fellow American Phil Mickelson, Thomas Pieters of Belgium and Scotland's Marc Warren. "I feel like I still have enough game, so I'm going to give it a go."
Winner of 12 PGA Tour titles, Stricker qualified for the 145th Open Championship by way of a T-2 at the FedEx St. Jude Classic, one of the championship's qualifying events for the top four players among the top 12 not otherwise exempt. Stricker had missed qualifying for the U.S. Open by one stroke prior to Memphis, so his performance at TPC Southwind was a rather opulent consolation prize.
"I tried to qualify for the U.S. Open and wasn't very happy about missing by a shot because I had a chance at Oakmont in '07," he said, "When I found out I got in here, I'm thinking, 'Hmmmm, that's kind of interesting.' It was exactly what I needed. It's nice to see where I am, but also to try to do something yet with my career before I turn 50."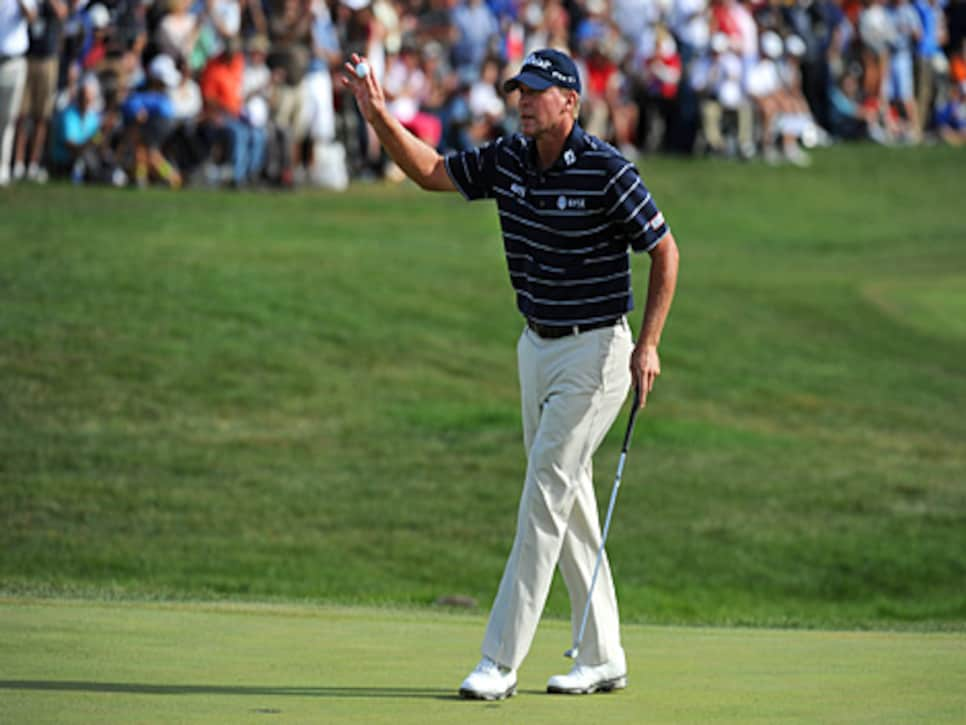 Stricker came to Troon by way of his debut in the Scottish Open last week at Castle Stuart, where he finished T-21. He accepted the invitation he originally had turned down after the Greenbrier Classic was cancelled due to the torrential flooding that struck parts of West Virginia. This week's start marks his 12th event of the year, well on his way to surpassing his high of 13 since he started weaning himself off the schedule in 2013.
It helps that he's healthy after undergoing surgery for a bulging disc in his back at the end of 2014. A further plus in the equation is the amount of time he still gets to spend with his family.
"I'm playing a ton of golf at home," said Stricker, who is ranked a respectable 167th in the world. "My daughter [Bobbi Maria] is starting to play. Nikki plays a lot. I'm not practicing but I'm playing, and I'm hitting it good, and I'm starting to putt a little bit better.
"When I was contemplating going to the Scottish Open, my wife said you really need to go and prepare like you would normally. If you think you can do well, then go and prepare and give it everything you've got. And she's right. Why hold back?"
Ranked 123rd in the FedEx Cup standings, Stricker is hoping that his finish this week at Troon provides a springboard -- or sews up a spot -- to the playoffs that only a few years ago weren't that interesting to him. But things change, sentiments change. Or maybe they haven't.
More than likely, it's the old saw about taking the boy out of golf but not golf out of the boy.
"This is an opportunity, and I know I'm not going to have a ton of them left," he said. "If I play well, who knows? I have some game left. This is a chance for me to see just how much."
So that's what he's doing here.