PGA Tour Champions
Stephen Ames derails Steve Stricker's bid for a third straight victory, wins Principal Charity Classic by a shot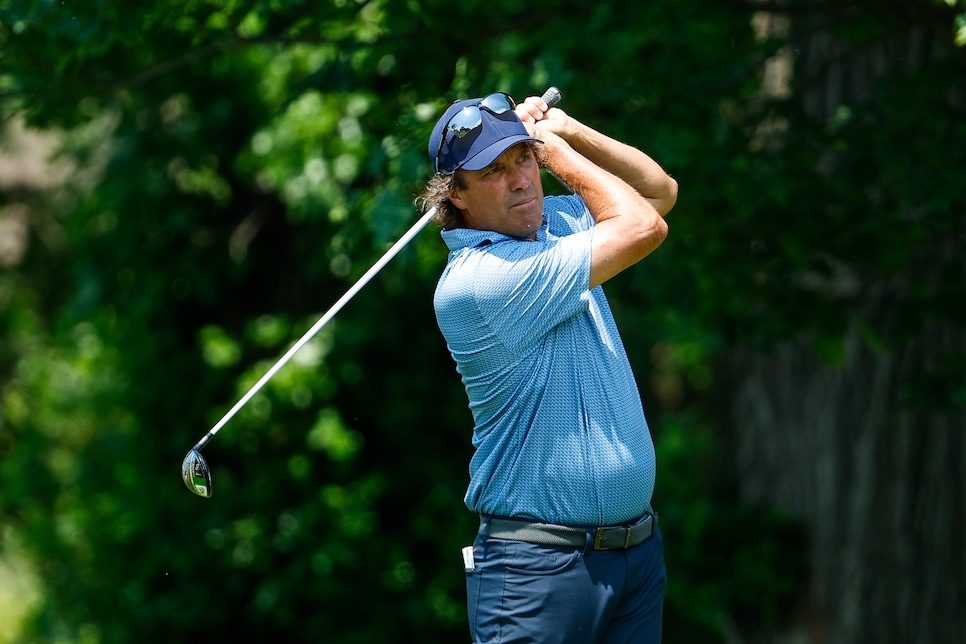 Predictably, Steve Stricker was en route to yet another victory, his third straight. But the inexplicable happened—his putter betrayed him, providing an opening for Stephen Ames, who with a birdie at 17, won the Principal Charity Classic by one on Sunday.
Stricker, who shared the 36-hole lead with Ames a week after winning the Senior PGA Championship, played a bogey-free 54 holes, but was unable to convert birdie chances on 16 and 18 of the final round at Wakanda Club in Des Moines, Iowa.
"In the past I think Steve would have made the putt on 16 and here [at 18]," Ames said. "So fortunate for me it worked out that way. It was a battle today, there's no doubt about that. Steve, obviously the way he's played this year already tells you it was going to be a good battle."
Ames led by one at the 14th hole, where he made his only bogey of the week to fall into a tie with Stricker. He made a short birdie putt at the par-3 17th to take the lead, missed the green at the par-4 18th, but got up and down for the victory. It was his third of the season, matching Stricker for the most wins.
"That's pretty strong golf," Ames said of the fact that he and Stricker combined for only one bogey in the tournament. "When you consider the fact how well Steve's played all year and when you consider the fact I played with two of the one-putt Wisconsin boys [Stricker and Jerry Kelly] this week, I figured I had to do something this week. And the putter got really nice and warm which was good for me. Because I've had problems with it the last couple of events I've played."
Ames, with a five-under 67, completed 54 holes in 17-under-par 199, one ahead of Stricker (68) and Kelly (65).
Had Stricker prevailed, he would have carried a three-tournament winning streak into next week's American Family Insurance Championship that he hosts in Madison, Wis.