LIV Golf
Henrik Stenson dumped by Swedish Golf Federation due to LIV Golf involvement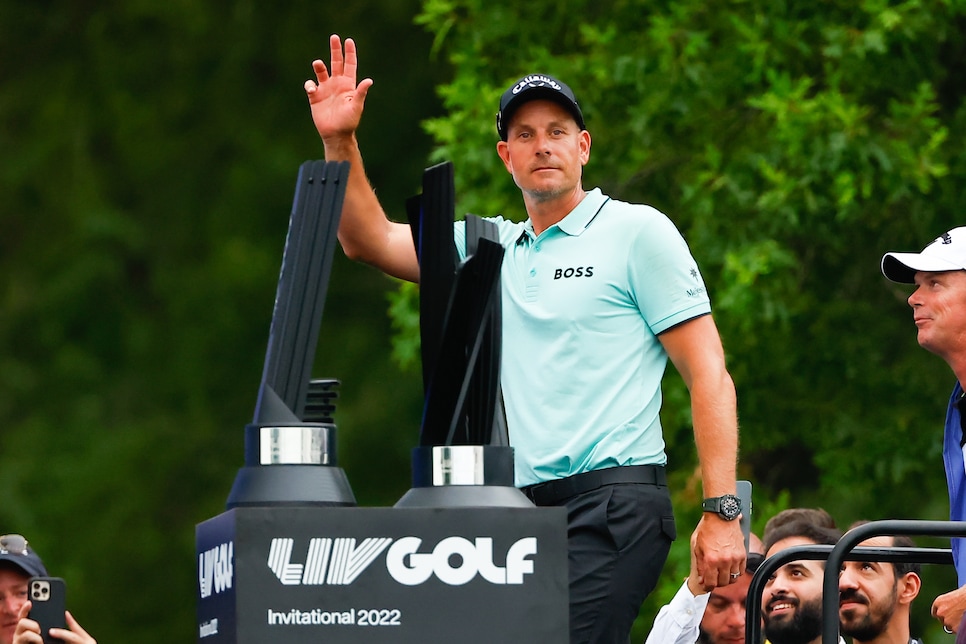 Henrik Stenson has been dumped by his home country's golf program due to his relationship with LIV Golf.
Stenson was informed by the Swedish Golf Federation this week that the organization is ending its partnership with the former Open champ.
"We believe that Henrik, given his involvement with LIV Golf, can no longer act as a role model for Swedish junior golfers," said Gunnar Hakansson, the Swedish federation's secretary general.
Stenson confirmed the move on Instagram. "Naturally, we are disappointed that the SGF feel that our commitment and financial support via the Henrik Stenson Foundation is no longer wanted," Stenson wrote, "but this will in no way impact our drive to develop junior and paragolf in Sweden."
The move comes after Stenson was stripped of his Ryder Cup captaincy this summer when he broke his word regarding his involvement with the Saudi-backed circuit. The 46-year-old had previously stated during his Ryder Cup press conference that he would not jump to the upstart league. "Yeah, there's been a lot of speculation back and forth, and as I said, I am fully committed to the captaincy and to Ryder Cup Europe and the job at hand," Stenson said in March. "So we're going to keep busy with that, and I'm going to do everything in my power to deliver a winning team in Rome."
Stenson signed with LIV Golf in late July, and won in his debut at the event in Bedminster, N.J.
Hakansson did not comment if the SGF is done with Stenson indefinitely, only remarking that Stenson wasn't "appropriate as a role model in our junior and paragolf activities."