The Loop
Stenson Fined For Tee Marker Shot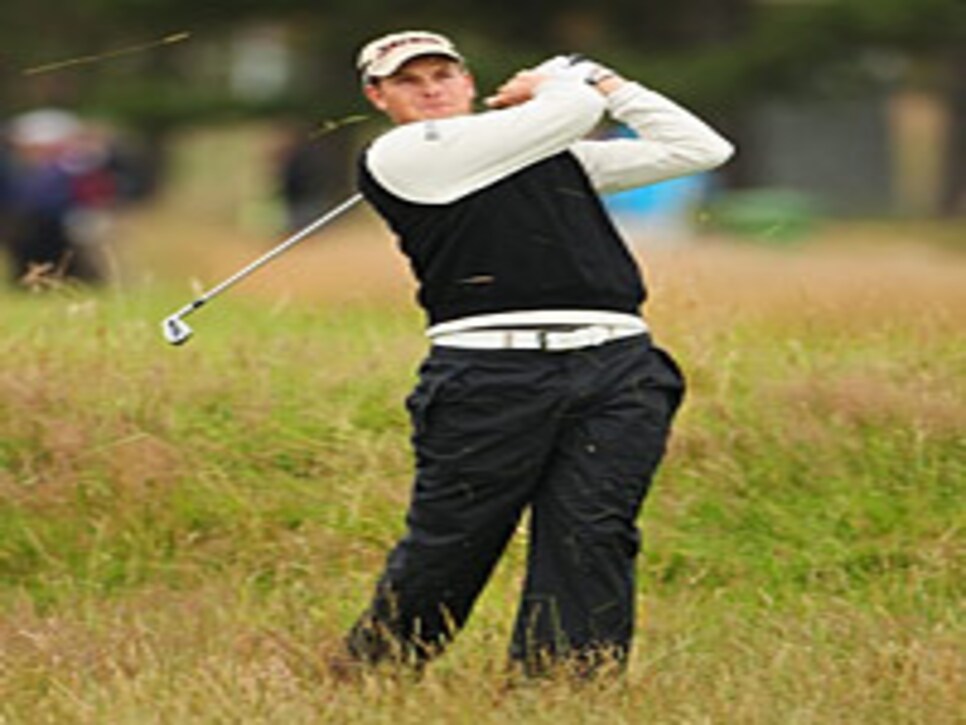 Stenson was signing for a 76 that included a triple-bogey 6 at the eighth when he was informed by European tour rules official John Paramor that he would be fined.
"I don't know the amount; they don't do cash payments," said Stenson, who is 5-over for the tournament. "When I missed the bunkers, I didn't expect out-of-bounds just eight to 10 yards off the side of the green."
Stenson, who finished with a bogey that convinced him that he won't make the cut, clipped the tee marker with a pretty good swing after going O.B. at the eighth. Asked about it after the round, he smiled. "I don't know how you react after you make a triple," he said. "I'm sure I won't be the only one to make a high number at 8 or 18."