The Loop
Stenson and Scott: Aside in the standings, but a world of difference
ATLANTA -- Let the scenariofying begin.
Two of the players who can win the FedEx Cup and the fountain of cash that goes along with it by winning the Tour Championship are in first and second place after the opening round at East Lake Golf Club.
Henrik Stenson birdied the par three 18th, putting a 5-iron to four feet for a six-under-par 64 and a one shot lead over Masters champion Adam Scott. The Swede and the Australian, however, are coming from places that are quite literally a world apart.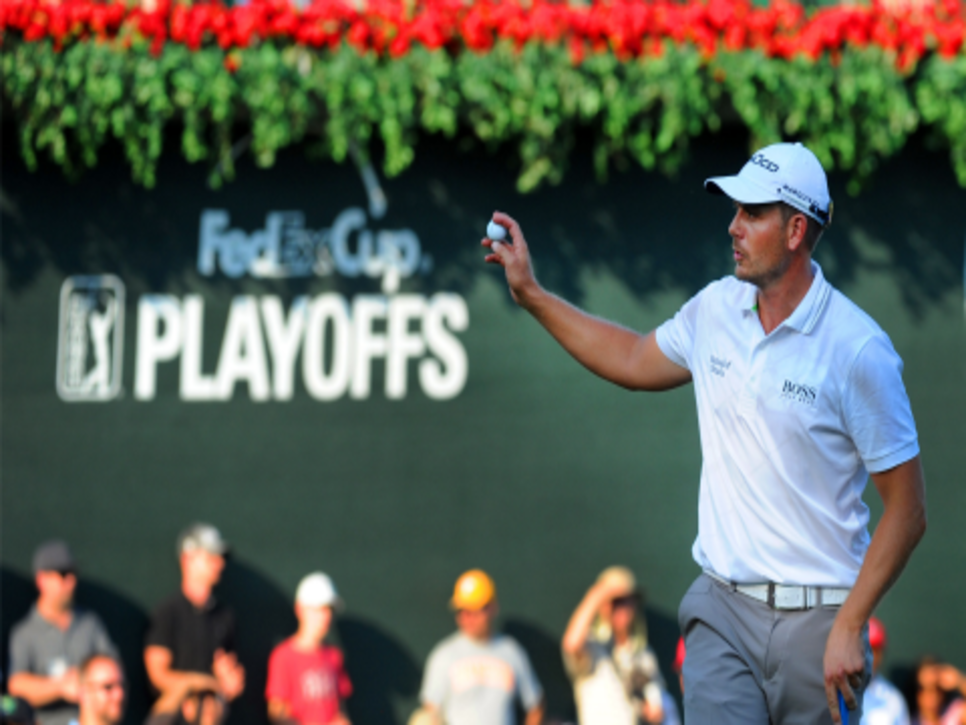 "I can hear you don't have much experience with Swedes, do you?" Stenson replied when he was asked about the highs and lows of his last couple of weeks. "No, I mean, I'll tell you, I've always been a bit of a hot head and it kind of builds up and eventually it goes over the limit. I was just tired and I pushed myself over the edge there."
Stenson had a front nine of 30 with birdies on five of the first seven holes which is better than a trip to Sigmund Freud's couch. "I just needed to realize the world is a good place again," he said. "I'm there now for sure and I intend to stay there."
Stenson apologized to the people at Conway Farms and told them he'd stay in touch, presumably to settle the damages.
Scott, on the other hand, has structured his entire year to show up for the majors and the busy stretch at the end of the PGA Tour season mentally fit. "If I tell you I'm feeling tired this year, you can slap me across the face," said Scott.
"I've only played 14 tournaments or something. I planned that with a reason. There's a lot to play for in these four weeks. You can't just wrap it up after the majors are over and I wanted to be fresh and ready. I've tried to do the best I can to not stand here and say after an average weekend, I'm burned out. There is no excuse."
Scott played his opening nine one-over before birdieing six of the first seven holes on the back. While he may be a shot behind Stenson, the Aussie has put himself a nose in front in the race for player of the year honors, something he doesn't disguise would mean a lot.
"As I've been kind of on the periphery of the discussion of that for the last few weeks, it's been a motivating factor for sure," said Scott. "With such deep talent, if that was the vote from the other guys out here, I think that's a real achievement in your career. There haven't been too many guys who have been in the position the last 12 years to even warrant thinking about it. So, it's an opportunity that might not come along too often. I'm going to be working hard to try and make my case for it, for sure."
The case was aided when British Open champion Phil Mickelson opened with a one-over 71 and five-time tour winner Tiger Woods shot a three-over 73, both looking a little golf-weary.
And it never hurts that Scott can go back to his hotel room and slip into his green jacket if he needs to remind himself what kind of year it's been.