The Loop
Steelhead XR Pro expands Callaway's most popular iron line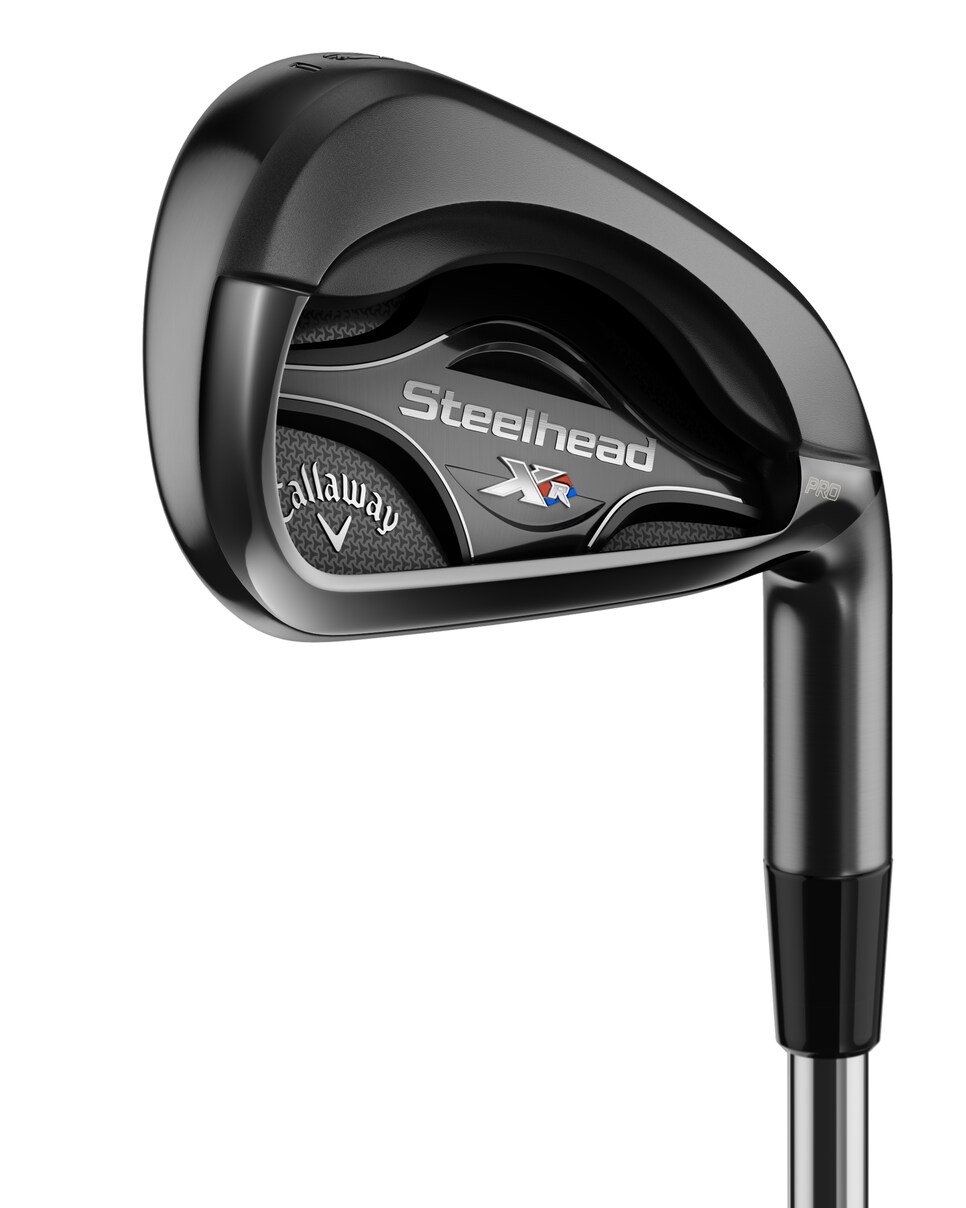 Callaway today unveiled the Steelhead XR Pro, a compact companion to last August's introduction of the Steelhead XR. Given that the Steelhead XR irons were presented as an authentic throwback with ultra-modern horsepower, it's no surprise that the line will now feature a compact Pro model, too.
For much of Callaway's Steelhead lineage, which include five original iterations under the Steelhead X moniker dating back to 2000, there also was a less offset more compact "pro" version, too (X-14 Pro Series, X-20 Tour, etc.). As Alan Hocknell, Callaway's senior vice president of research and development, said of the Steelhead XR last fall, the same seems true of the compact Steelhead XR Pro. "The goal was to use the benefits of that original shape and use the new technology of our face cup to give us the best of both worlds," he says. "It's taking some of the best parts of that Steelhead X-14 DNA and bringing it up to date with our face cup technology."
Like the larger Steelhead XR, which has been one of the top selling irons of the last few months, the new Steelhead XR Pro incorporates Callaway's proven cupface design, where the face extends to wraparound both the toplne and sole. The design creates more flexibility through thinner sections at the perimeter to produce more ball speed and higher launch.
The Steelhead XR Pro also includes a steel-infused urethane layer low in the cavity. That helps moderate vibration and positions the center of gravity strategically low through the set.
The Steelhead XR Pro also makes use of weight savings from its familiar bore-through hosel design. The extra weight adds forgiveness on off-center heel and toe mis-hits, and it frees up weight to strategically shift the center of gravity. That means low in the longer and middle irons, but slightly higher in the shorter irons for improved spin on approach shots.
The compact shape of the Steelhead XR Pro features a thinner topline, a narrower sole and less offset compared to the standard Steelhead XR.
The Steelhead XR Pro, which features a black PVD finish, will be available at retail March 17 ($800, 3-iron through pitching wedge or 4-iron through gap wedge).