The Loop
Stanford's Maverick McNealy is about to have the coolest month of golf ever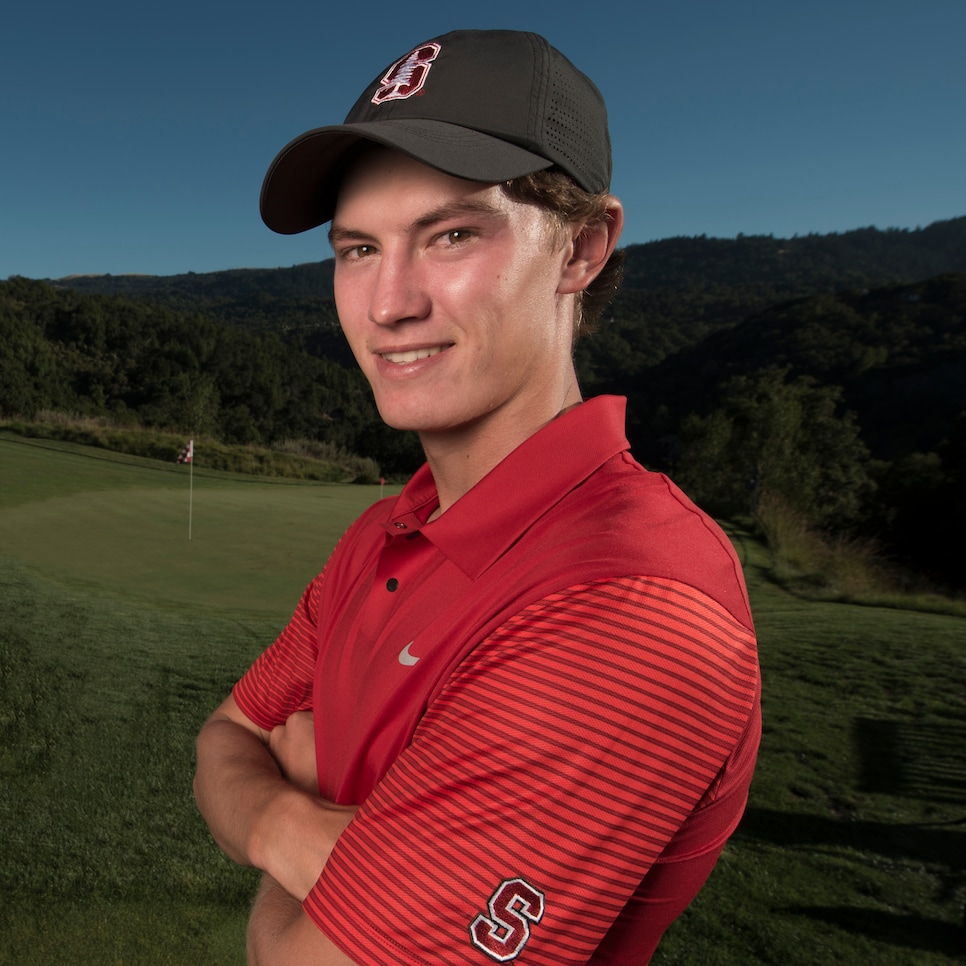 If you're Maverick McNealy, life is pretty good right about now. Earlier this week the 20-year-old Stanford senior, who won four college tournaments in the spring, was named winner of the Mark H. McCormick Medal, the award given jointly by the USGA and R&A to the top amateur golfer at the end of each competitive summer.
Along with the distinction come two notable spoils: exemptions into the U.S. Open and Open Championship the following year, provided the golfer remains an amateur. The latter stipulation can be an issue for many as they race to jump to the professional circuit in search of fame and fortune. For McNealy, however, whether he becomes a tour pro at all after graduation next spring remains uncertain.
"Amateurism is something that is very important to me, and I really appreciate all that the USGA and the R&A do to promote and support the amateur game at all levels," McNealy said.
So how will McNealy celebrate his award? Try taking one of the coolest golf buddies trip that we could possibly imagine. A 29-person travel party from Stanford that includes the men's golf team will travel to Scotland in early September for a nine-day trip to the birthplace of golf. Among the courses the group will be playing include: Crail, Carnoustie, Kingsbarns, Cruden Bay, the New Course at St. Andrews, Royal Aberdeen, Nairn, Castle Stuart and Royal Dornoch. Along the way, the Cardinal will be playing matches against the University of St. Andrews and Royal Dornoch Golf Club.
"This is a once-in-a-lifetime type of trip for our student athletes, and the history and culture of Scotland will be special to experience," said Stanford men's coach Conrad Ray.
The trip is scheduled to run from Sept. 8-17. The timing is important given another possible trip McNealy might be making next month, this one to Mexico for the biennial World Amateur Team Championship. The four-day event is Sept. 21-24, with the three-person American squad, captained by former USGA executive committee member Paul Caruso, likely to be named in the next few days.
McNealy, who played on the U.S. Walker Cup team in 2015, would seem to be on the short list for the team, but speculation is that Stanford's Scotland sojourn might make competing in Mexico a challenge if not keep it from happening. Ray, however, told Golf Digest that the school trip would not necessarily prohibit McNealy from also playing in the World Amateur.
"I think he can do both," Ray said via email.
But what about all the school McNealy could potentially be missing in September? Well, the management science and engineering major benefits from the fact that Stanford runs on the quarter system, with classes for the Autumn Quarter not beginning until Sept. 26. The only thing that McNealy will likely be missing is Stanford's first official college event of the 2016-'17 season.