The Loop
Stack & Tilt: Baddeley & Wilson
For more on Stack & Tilt (and teachers Andy Plummer and Mike Bennett) from a tour-player perspective, here are comments from Aaron Baddeley at the U.S. Open and Dean Wilson at the Sony:
Q. Can you take us through the maturation you referred to of when your swing and confidence kicked in, when you got better, why you're better and so forth? __ AARON BADDELEY: __I would say in October, November, 2005, I was out working with Andy Plummer and Mike Bennett, and ever since I started working with them, there's really been an upward curve of improvement of driving the ball in the fairway, hitting better iron shots. Yeah, I mean, that's just been a constant improvement, and I feel like every time I go to practice with them or even by myself, I know exactly what I need to work on. And I just feel like I'm going to keep improving because of what I'm working on.
Q: Early on when you came out here you had a rep that was similar to Faxon, just okay ball-striker and a really good putter. How much better -- I'm not going to look at stats because I don't always believe them, but how much better are you at keeping the ball and keeping it in play now than you were just two years ago?
__AARON BADDELEY:__I would say night and day to be honest, absolutely. I honestly feel that my driving is actually one of my strengths now, where it was never like that. >
The thing that for me, most of that is every shot I hit, I know what happened. Andy and Mike are so great about teaching me about my swing and what I need to do and the couple of faults that creep in. When I do hit a shot like on the back nine today where I hit a couple of bad tee shots, I wasn't stressed because I knew what I needed to do. And on the front side, I don't think I missed a fairway. >
So I think it worked out well in that sense.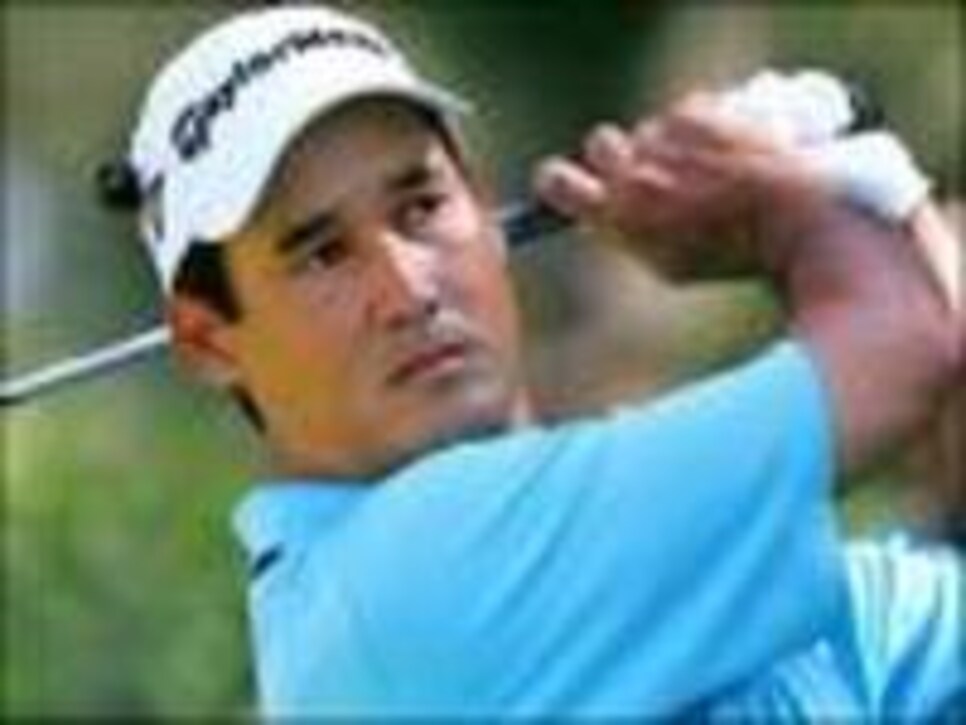 Dean Wilson, who introduced Mike Weir to Plummer and Bennett, talked at the Sony Open about how he found Plummer and Bennett:
I was good friends with Grant Waite and always liked his golf swing and admired the way he swung the club. So I started talking to him and he introduced me to Mike and Andy, and from there, I think everything has just gotten better. So far on the whole in 2004, I didn't make enough, finished 133th. I had made about 150,000 up to the middle of the year and after working with Mike and Andy, first tournament back, I had the best tournament I ever had and made about another 400,000, 500,000 with them, but it wasn't enough to keep my card. Went back to Q-School, breezed through that. 2005 had my best year on Tour up to that point, and then last year was even better. So the more I work with them, the more I own the swing and my geometry starts getting better.
Q. Can you talk about what Andy and Mike have brought to your game what they have helped with you? __DEAN WILSON:__Oh, they have brought everything with, their knowledge of the golf swing and the research that they have done and the studying that they have done over their careers over the last 10, 12 years, it's phenomenal. There's no way I would be sitting here as a tournament winner without those guys. They work really hard. They are out here every week with us, with me and the other guys on the program so to say. Andy walked with me all 18 holes today and watched every shot and he's always going home, drawing pictures or printing out the pictures, showing us what we need to work on. I can't emphasize them enough. It's phenomenal what they have done and the knowledge they have.